T20 World Cup – David Warner Player of Series: After Australia was crowned World T20 Champions & David Warner was declared Player of the Series, his wife Candice Warner has hit critics with very cheeky tweet. Warner was dropped by Sunrisers Hyderabad during IPL 2021 in lieu of 'giving chance to youngsters'. Warner's wife fired off tweets to his detractors reminding them that not long ago, they had written off the 35-year-old with 'Lost touch', 'End of Warner', 'Too Old' jibes & this is how champion opening batsman has replied.
Out of form, too old and slow! 😳🤣 congratulations @davidwarner31 pic.twitter.com/Ljf25miQiM

— Candice Warner (@CandiceWarner31) November 14, 2021
David Warner also paid tribute to his family, after his success in the T20 World Cup. The Australian southpaw on Monday shared a picture of him holding the trophy and dedicated the honour to his family. "Wife, Ivy, Indi, Isla this is for you #family #cricket @candywarner1 love you all!! #rock," Warner captioned the post.
Australia Team Celebrations: Champion Australian cricket team goes wild in Dressing…
AUS beat NZ Highlights: Australia is the new WORLD T20 Champion,…
David Warner's wife subtly hit Sunrisers Hyderabad with cheeky tweet that says 'out of form, too old & slow – CONGRATULATIONS'
Why Candice Warner has posted this tweet? 'Lost touch', 'End of Warner', 'Too Old' Australia's David Warner was at the receiving end of many harsh criticisms after poor form and drop in strike rate. in IPL 2021.
He was first dropped as Sunrisers Hyderabad captain and then from XI. He was even left at the team hotel and could not make it to the matchday squad.
But Warner silenced his critics with a 38-ball 53 in the T20 World Cup Final against New Zealand & more importantly by winning PLAYER of the SERIES trophy.
Warner bagged the Player of the Tournament award to prove once again, he is not done and SRH made a wrong decision.
Warner Hit-Back SRH with ICC Player of the Tournament Trophy: David Warner came into the T20 World Cup with 195 runs in 8 matches in IPL 2021 with an average of 24.37 and a strike rate of 107.73.
Pundits felt he may not be Aaron Finch's opening partner. But the Australian captain put full trust in his mate and stood by his opening partner regardless of his form.
Warner in T20 World Cup: Warner did not start too well in ICC World Cup. Hi IPL critics stood vindicated when he missed out in the warm-up matches and again against South Africa (14) in the opening World Cup fixture.
But he proved everyone wrong from the very next game.
His next six innings produced scores of 65, 1, 18, 89*, 49 and 53. Warner finished with 289 runs at 48.16, with a strike-rate to match any at 146.70.
He saved his best until last, with his 53 off 38 putting Australia on course to victory as he was joined by another man on a mission, Mitchell Marsh, who collected player of the match honours for his 77* off 50.
"A team's backing plays a huge role. Warner was backed by his captain, the coach Langer throughout. Even when he didn't shine. Now, you have the result," Shane Watson said during the commentary.
As for David Warner, it was all about getting back to his best and spending time in the middle. Speaking in the post-match presentation following the T20 World Cup final, the Australian southpaw said that he wanted to put on a spectacle for the fans watching. He said, "Always felt really well. Didn't get much time in the middle in the two practice matches obviously. But for me, it was about going back to basics. Going to hard, synthetic wickets and try to hit some balls"

NZ vs AUS Live: David Warner takes another dig at Sunrisers Hyderabad with Man of the Tournament performance at T20 WC
Cricket call: absolutely brilliant straight drive for six. beautifully played by David Warner

Baseball call: deeeeeeeeeep to dead center, that is gone! what a bomb by Warner pic.twitter.com/W6n6u1oy8R

— Jomboy (@Jomboy_) November 14, 2021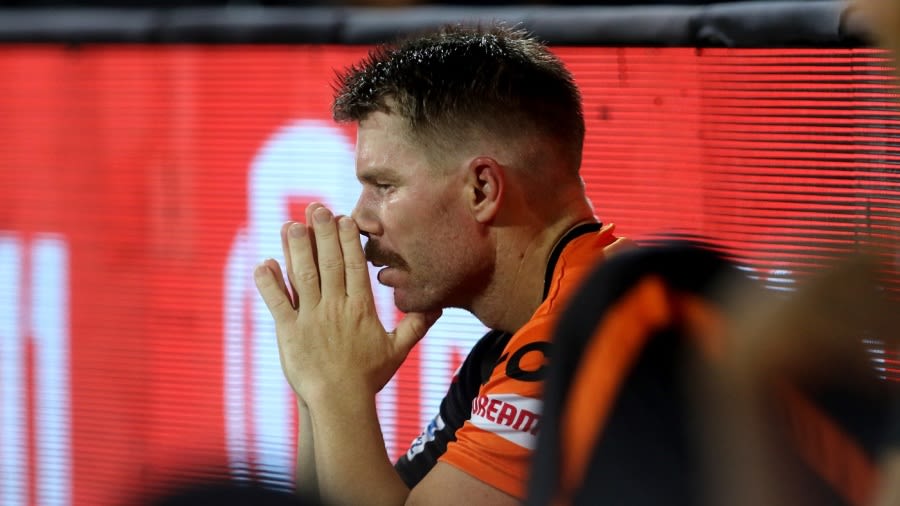 David Warner in T20 World Cup 2021:
| | | | |
| --- | --- | --- | --- |
| MATCH | Score | DATE | GROUND |
| Australia vs Pakistan | 49 | 11-Nov-21 | Dubai (DSC) |
| Australia vs West Indies | 89* | 06-Nov-21 | Abu Dhabi |
| Australia vs Bangladesh | 18 | 04-Nov-21 | Dubai (DSC) |
| Australia vs England | 1 | 30-Oct-21 | Dubai (DSC) |
| Australia vs Sri Lanka | 65 | 28-Oct-21 | Dubai (DSC) |
| Australia vs South Africa | 14 | 23-Oct-21 | Abu Dhabi |
Most runs in a T20 World Cup for Australia:
289 David Warner (2021)
265 Matthew Hayden (2007)
249 Shane Watson (2012)
Also Read: NZ vs AUS Final Live: Kane Williamson does a Rishabh Pant, pulls off a one-handed six en route half-century- Watch video
 

View this post on Instagram

 

On Sunday, as Australia faced trans-Tasmanian rival New Zealand in the T20 World Cup Final with an aim to break their T20 jinx, David Warner delivered when it mattered. His 53 off 38 and a 92-run massive partnership with Micthell Marsh steadied Australia in a tough 173-run chase.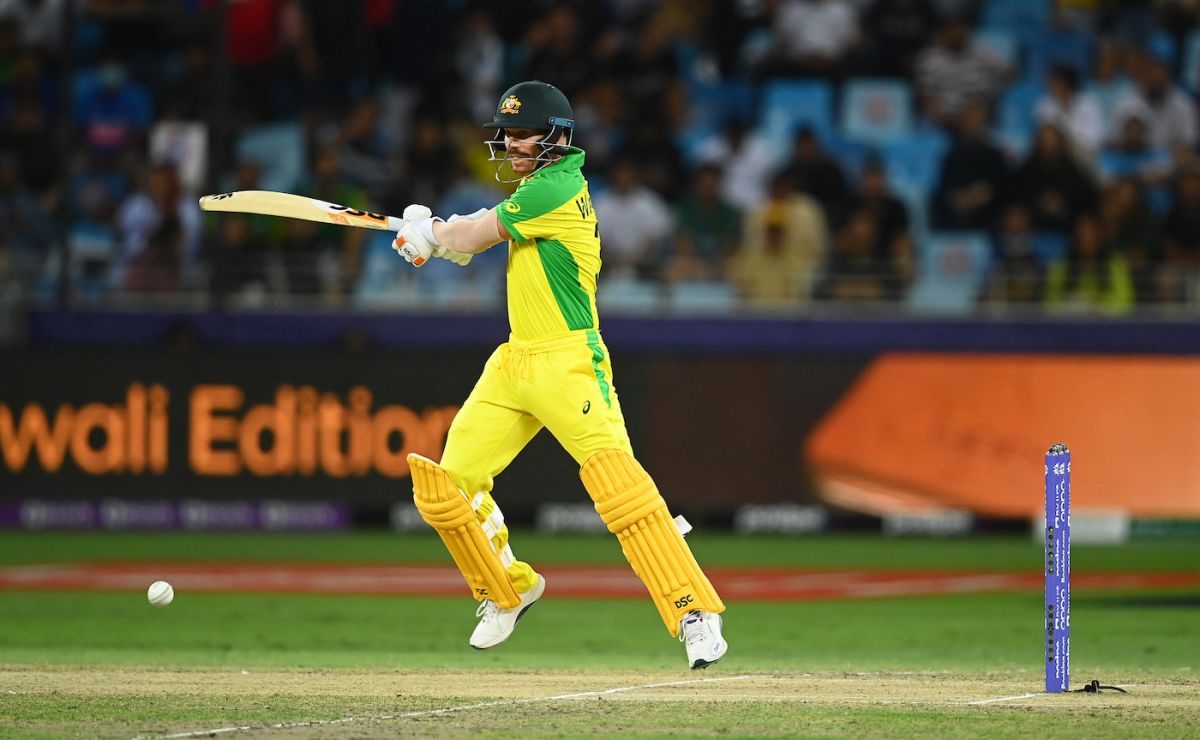 NZ vs AUS Live: David Warner takes another dig at Sunrisers Hyderabad with yet another half-century in T20 WC
With Sunrisers Hyderabad's scouts and management watching the final, they would be happy and nervous at the same time. Their newly-promoted captain Kane Williamson hammered 85 off 48 while Warner smashed 53 off 38 but the latter will be a difficult pill to swallow.
Warner indicated he would be leaving the franchise and with two new franchises keenly watching him bat, the Australian magician could be on his way to lead a new team in IPL 2022.
As for Sunrisers Hyderabad, they will be kicking themselves on the foot for not trusting their most consistent batsman and dropping him instead.
NZ vs AUS Live: David Warner takes another dig at Sunrisers Hyderabad with yet another half-century in T20 WC