We just got done with WWE WrestleMania Backlash a few days ago and we are on the road to Hell in a Cell. This is one of the most entertaining PPVs for the fans and one of the most punishing for the superstars. Here are three matches Insidesport feels should take place inside Hell in a Cell and not just a normal match.
Also Read: WWE SmackDown: Three Superstars That Could Challenge Ronda Rousey

Cody Rhodes vs Seth Rollins
Cody Rhodes returned to the WWE as Seth Rollins' surprise opponent at WrestleMania 38. Since then the two superstars have faced each other twice, once at WrestleMania and once at WrestleMania Backlash.
Those were normal singles matches, despite all the rules and restrictions they managed to put two almost five-star matches with their latest match getting a 4.75 rating. Now imagine taking all the rules away and leaving the two to battle. Hence, this match has to be inside Hell in a Cell.
Judgement Day vs AJ Styles, Finn Balor and Liv Morgan
Rhea Ripley shocked the world at WrestleMania Backlash when she joined Judgement Day. The group is now one of the strongest factions in the company. With two straight losses AJ Styles is looking for redemption with Finn Balor by his side and adding Liv Morgan, we can get a brilliant six person Hell in a Cell match.
All six of these superstars are top-notch performers and allowing them to use the Cell however they want will give us the match of a lifetime. Hence this match should be inside Hell in a Cell.
Ronda Rousey vs Shayna Baszler
At WrestleMania Backlash, Rousey won the SmackDown women's championship from Charlotte and injured her in the process. This leaves Rousey waiting for a new challenger. Shayna Baszler could be that perfect opponent. Just like Rousey, Shayna Baszler is an MMA fighter too. For those who don't know, Baszler and Rousey are real-life friends.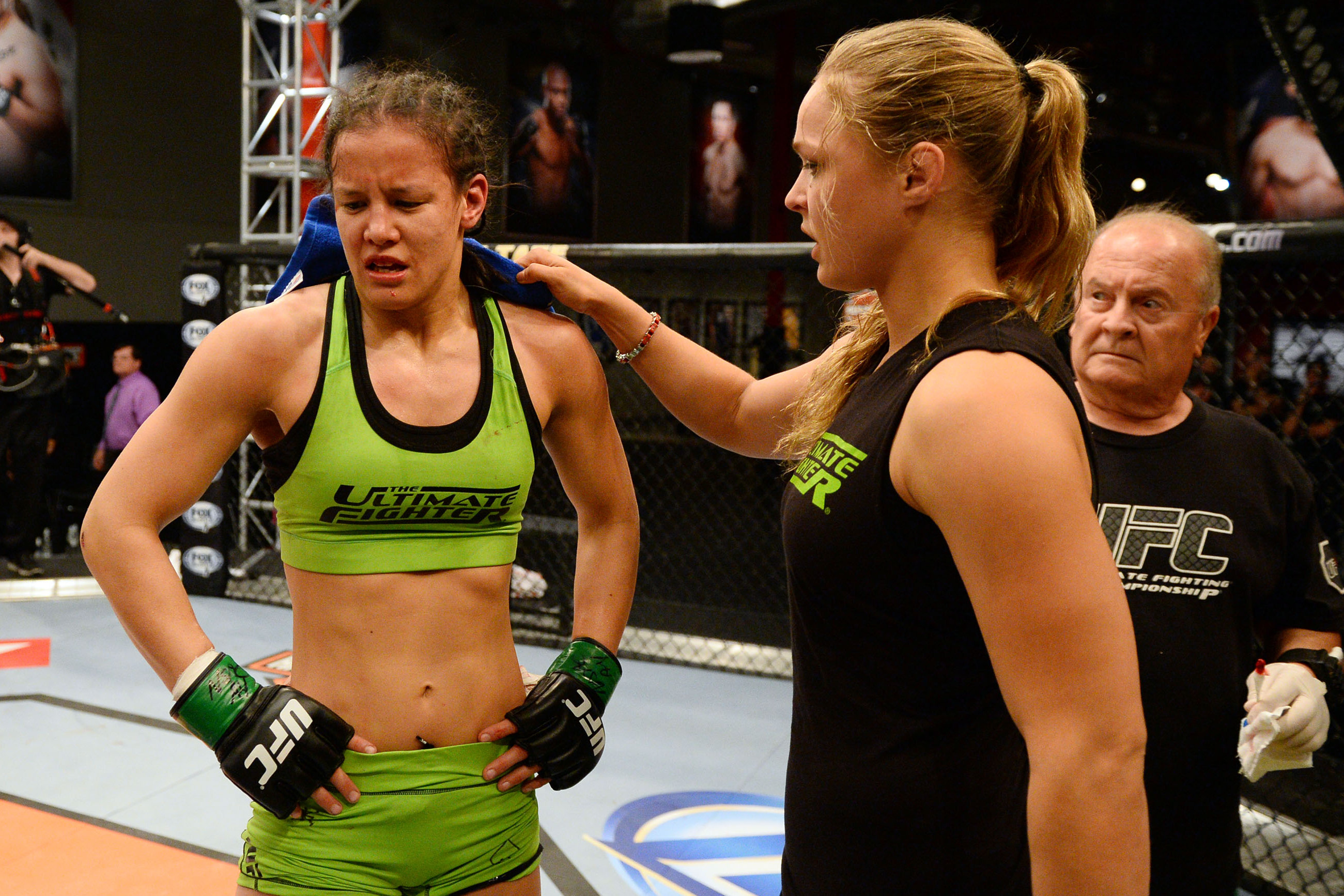 While Rousey made it to the highest of highs, Baszler hasn't been that successful. This story makes a perfect recipe for an on-screen storyline. This feud will have action, drama, emotion, and entering the cell, this is what we need. Hence this match should be inside Hell in a Cell.
These were our picks, which contest you would like to be contested inside Hell in a Cell? Let us know.
Follow InsideSport on GOOGLE NEWS