India vs South Africa T20 series: From SuryaKumar Yadav to Deepak Chahar, check injury-list ahead of SA tour of India
IND vs SA T20: injury-list ahead of India vs South Africa T20 series A number of freak injuries have started to press…
IND vs SA T20: injury-list ahead of India vs South Africa T20 series A number of freak injuries have started to press Team India ahead of their upcoming T20 series against South Africa. The likes of big names in form of Deepak Chahar and SuryaKumar Yadav are injured.  Follow all the IPL 2022 live updates on InsideSport.IN
The unwanted developments are posing a question mark on their participation ahead of the India squad for the SA series. At InsideSport, we take a look at the injury list.
IPL 2022 Points Table / IPL 2022 Orange Cap / IPL 2022 Purple Cap / IPL 2022 Full Schedule / IPL 2022 Most FOURS / IPL 2022 Most SIXES / TATA IPL 2022 Full Results & Highlights
India vs South Africa T20 series: From SuryaKumar Yadav to Deepak Chahar, check injury-list ahead of SA tour of India
Suryakumar Yadav
Mumbai Indians batter Suryakumar Yadav has been ruled out of the Indian Premier League 2022. MI star got ruled out of the 15th edition owing to a left forearm muscle injury. Yadav sustained the injury during the team's fixture against Gujarat Titans on May 6.
Suryakumar played 8 matches this season for the Mumbai Indians scoring 303 runs at an average of 43.29 including 3 half-centuries. The right-handed batter has been advised to rest, in consultation with the BCCI medical team.
IPL 2022: Suryakumar Yadav RULED OUT with an injury…
Deepak Chahar
Chennai Super Kings all-rounder Deepak Chahar was ruled out of the IPL with a back injury. Chahar had also suffered a hamstring injury during the home series against the West Indies in February. The second injury meant there was "no chance of his availability" for the entirety of the tournament. He is undergoing rehabilitation but he is unlikely to return for the upcoming series.
IPL 2022: Deepak Chahar out for 4 months…..
India vs South Africa T20 series: From SuryaKumar Yadav to Deepak Chahar, check injury-list ahead of SA tour of India
Washington Sundar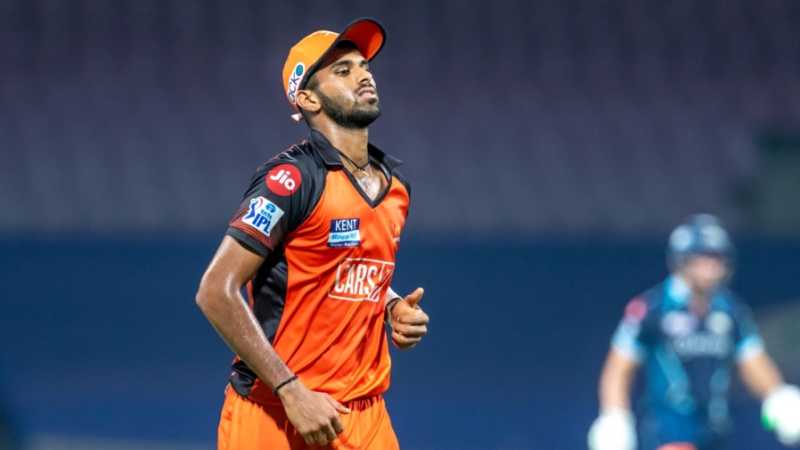 Sunrisers Hyderabad allrounder Washington Sundar got injured as he suffered a split webbing in his bowling hand. Sundar did not bowl an over against CSK. He came out to bat with heavy strappings on the injured area.
"Washington has torn the webbing in his right hand, between his thumb and first finger. We must monitor that over the next two-three days. Hopefully, it isn't a significant blow. I'd imagine it'd take probably a week or so to settle down," SRH coach Moody said.
Laid low by injury and illness over the last few months, Washington had missed India's three T20Is against West Indies in February after suffering a hamstring injury while fielding during the third ODI in Ahmedabad. He had also missed the second half of IPL in the UAE last year after hurting his finger.
T Natarajan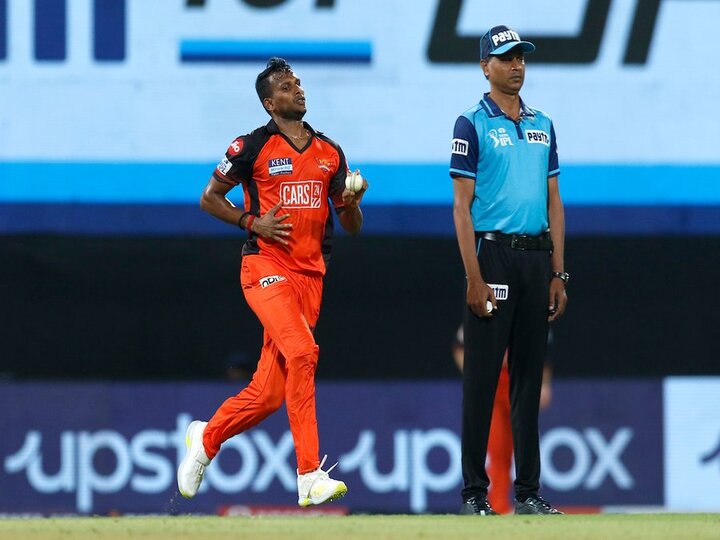 Another SRH pacer and in-form T Natarajan has already missed a couple of matches due to injury. He remains one of the top performers in IPL 2022 with 17 wickets in 9 matches. He will be in India's scheme of things for the upcoming T20 World Cup in Australia. India had not included a left-arm pacer in the last edition of T20WC in UAE.
India vs South Africa T20 series: From SuryaKumar Yadav to Deepak Chahar, check injury-list ahead of SA tour of India
IND vs SA LIVE: T20s Schedule, Timing, squads, LIVE streaming; all you need to know about South Africa Tour of India
For more sports news and IPL 2022 live score updates, follow us at InsideSport.IN