WWE News: Former WWE Superstar Almost Joined the Brothers of Destruction
WWE News – WWE Brothers of Destruction: The Bothers of Destruction is the most deadliest duo in the history of Pro Wrestling.…
WWE News – WWE Brothers of Destruction: The Bothers of Destruction is the most deadliest duo in the history of Pro Wrestling. The story had a perfect start with Paul Bearer introducing Kane as the long lost brother of the Undertaker. When Kane arrived in WWF/E, both giants locked horns. However, the brothers then made and formed the Brothers of Destruction stable. Follow WWE Live Updates on InsideSport.IN
Also Read: WWE Richest Superstars: List of Top 25 Richest WWE Superstars
WWE News: Former WWE Superstar Almost Joined the Brothers of Destruction
This stable has always been the two of them forever as no other mythical character ever was powerful enough to join or go against them. However, in a recent interview with Talk N Shop, former WWE superstar Luke Gallows revealed he was going to be the third brother of destruction.
WWE WrestleMania Live: WWE Hall of Famer Speaks on Brock Lesnar Crushing Kofi Kingston
WWE News – WWE Brothers of Destruction: Gallows mentioned that when he was in WWE developmental he was pitched to be the third brother in that group. The 38- Year old felt he hit the jackpot.
WWE News: The Undertaker Shares his Opinion on Brock Lesnar New Character
"They told me [I was going to be the third Brother of Destruction] in developmental. Think about that in your mind when you're a 20-something-year-old kid. At first they told me I was going to come out at WrestleMania 23. It ended up being the Boogeyman, but I was going to be the third brother. I'm sitting there at practice like, 'I'm the heir to the big man throne. Shit, I'll be a millionaire this time next year.' I have no idea where all that came from."
Gallows didn't exactly join the brothers, however, he got a chance to play imposter Kane in 2006 and faced Kane. He came back a year later as Festus and didn't see much success in it. His Best time in WWE came in the year 2016, he joined WWE with his buddy Karl Anderson.
WWE News: Former WWE Superstar Almost Joined the Brothers of Destruction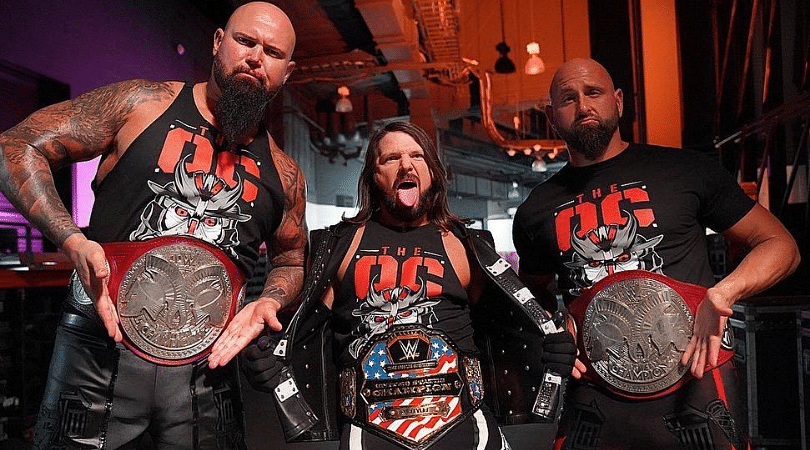 The duo formed the Club, an extension of The Bullet Club. The duo also won the Raw Tag Team Championship. Gallows was released in 2020 due to budget cuts and now works for Impact Wrestling.
WWE News: Former WWE Superstar Almost Joined the Brothers of Destruction