WWE News: Former Superstar Reveals Creative Freedom Given to Him by Triple H
WWE News – Triple H Gave Former Superstars Creative Freedom:  WWE as many knows is very choreographed from A to Z. The…
WWE News – Triple H Gave Former Superstars Creative Freedom:  WWE as many knows is very choreographed from A to Z. The in-ring action, promos and what is going to be said in those promos is scripted by WWE writers. There were only a few who were rumoured to never have any script and speak how they felt. The Rock, John Cena, Kevin Owens and Stone Cold are a few examples.  Follow WWE Live Updates and WWE WrestleMania Live Updates on InsideSport.IN
WWE WrestleMania 38 Live: Roman Reigns vs Brock Lesnar Head-to-Head Rivalry in WWE
WWE News: Former Superstar Reveals Creative Freedom Given to Him by Triple H
However, in a recent interview former WWE superstar Top Dolla from Hit Row spoke about his days in NXT. On the Public Enemies Podcast he revealed many people were unhappy backstage because Triple H had given the group creative freedom while doing promos.
"There were some people because I would see the looks and I would see the conversations where people didn't think I could hear them or didn't realize I was in the other room of the locker room. People would be salty because they didn't get that kind of freedom. They'd been on the show for a lot longer time."
WWE WrestleMania 38 Live: Stone Cold Not Excited About WWE Return, Check Out Why?
WWE News: Former Superstar Reveals Creative Freedom Given to Him by Triple H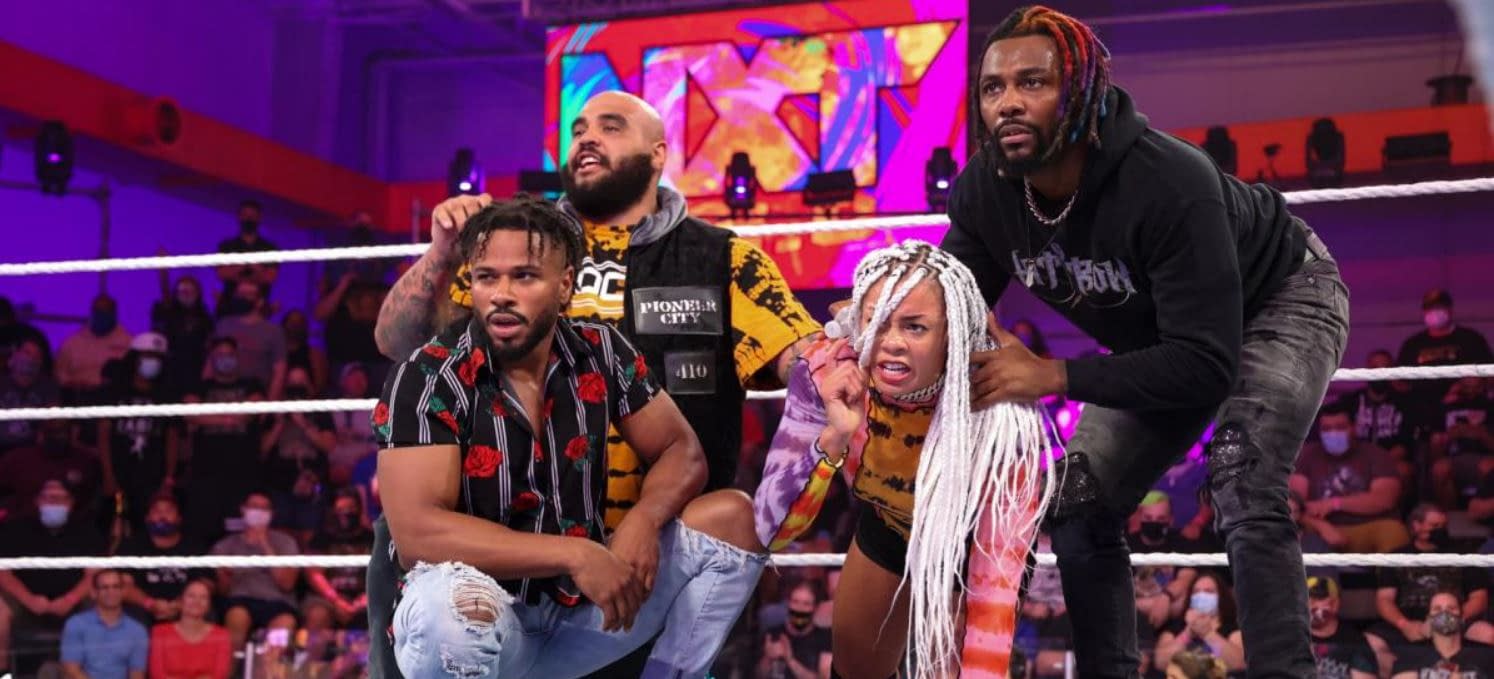 Before his first ever promo in WWE NXT. Dolla revealed an NXT writer gave him a script that made Hunter angry. The Game told the writer to let the group be how they are.
"They were like, 'You can change parts of it if you want to,' like they do with everybody. Triple H got in their a**! Triple H was like, 'Don't write anything for them. Let them do what they wanna do, let them say what they wanna say. We can't tell them how to be them. We can't tell them how to do this. Let them do their thing.'"
WWE WrestleMania 38: New Changes Made to Championship Match
The group soon made were called up to the main roster in October 2021. Top Dolla's only televised match on SmackDown was on October 22nd 2021. The group was soon released by WWE due to budget cuts.
WWE News: Former Superstar Reveals Creative Freedom Given to Him by Triple H
Follow WWE Live Updates and WWE WrestleMania Live Updates on InsideSport.IN