Wimbledon quarterfinals: Yuvraj Singh, Gary Linekar react as Roger Federer bows out of Wimbledon
Wimbledon quarterfinals: Yuvraj Singh, Gary Linekar react as Roger Federer bows out of Wimbledon Hubert Hurkacz on Wednesday stunned 39-year-old Roger Federer…
Wimbledon quarterfinals: Yuvraj Singh, Gary Linekar react as Roger Federer bows out of Wimbledon
Hubert Hurkacz on Wednesday stunned 39-year-old Roger Federer to storm into the semifinals of the ongoing Wimbledon 2021. The loss has left the sports fraternity in shock as it is unsure if the Tennis legend will return to Wimbledon court next year. From Yuvraj Singh to Gary Linekar, the sports fraternity shared their thoughts on the Swiss Tennis Maestro.
Hurkacz defeated Federer 6-3, 7-6, 6-0 in straight sets in the quarterfinals of the ongoing Grand Slam here at the Centre Court. The 24-year-old Hurkacz brought his A-game to the Court in the first set, and he brushed aside Federer easily.
Federer displayed more fights in the second set and at one stage, the scoreline stood level at 6-6. However, the Poland tennis star managed to break, and as a result, he won the second set 7-6.
Wimbledon Quarterfinals Results: Federer crashes out; Djokovic, Shapovalov, Berrettini enter semifinals
Wimbledon quarterfinals: Yuvraj Singh, Gary Linekar react as Roger Federer bows out of Wimbledon
With the win in the second set, Hurkacz needed to register a win in one more set to stun Federer to progress to the next round in Wimbledon.
Hurkacz did not drop a single game in the third set, winning it 6-0 and as a result, Federer bowed out of the Wimbledon.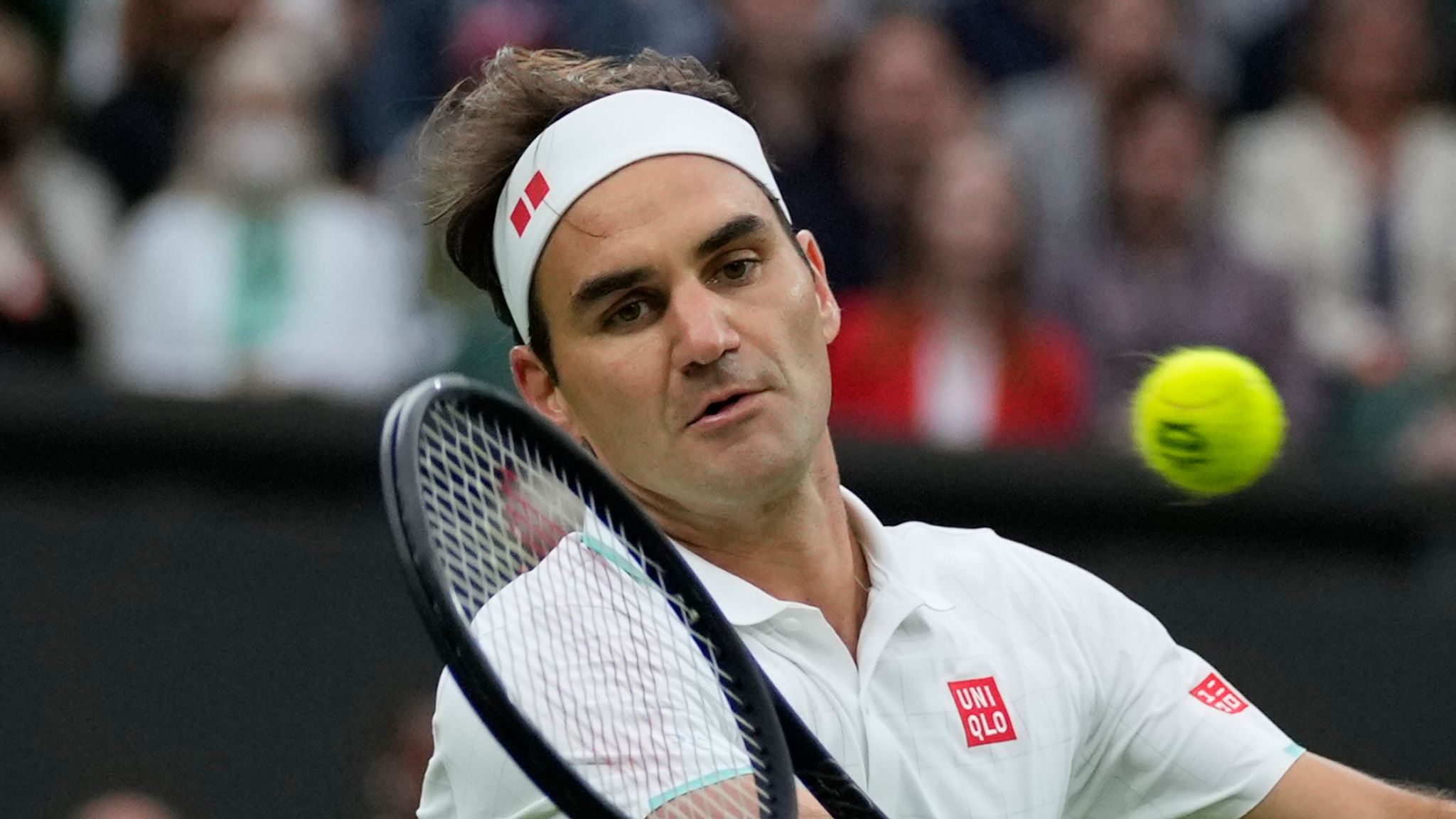 Earlier on Wednesday, defending champion Novak Djokovic Wednesday stormed into the semifinals at the ongoing Wimbledon. The world number one defeated Hungary's Marton Fucsovics in straight sets 6-3, 6-4, 6-4 in the quarterfinals here at the Centre Court.
With this win, Djokovic has entered the Wimbledon semifinal for the 10th time in his career and this is the 41st time that the Serbian player has managed to enter the semifinals of a Grand Slam. This was also Djokovic's 100th win on the Grass Court.
Wimbledon Quarterfinals: Matteo Berrettini to meet Hubert Hurkacz in semifinals, defeats Felix Auger Aliassime in 4 sets marathon
Wimbledon quarterfinals: Yuvraj Singh, Gary Linekar react as Roger Federer bows out of Wimbledon
Go roger stay roger !! #legend forever ♥️ @rogerfederer

— Yuvraj Singh (@YUVSTRONG12) July 7, 2021
I think I may have seen Roger's last game on grass. @rogerfederer #wimbledon 15 year age difference is … a difference. Doesn't have the speed he used to have.

— Wally Kurth (@wallykurth) July 7, 2021
The Biggest upset in Wimbledon Legend #RogerFederer can't make to Finals.Congratulations to Polishmen Hubert Hurkacz #Wimbledon

— Danish Kaneria (@DanishKaneria61) July 7, 2021
Centre Court @Wimbledon has just possibly seen the last visit from @rogerfederer … never before had he lost a set 6-0 at Wimbledon…his last straight sets defeat here was 2002! Kudos to @hubiupdates on a magnificent performance that has upset the World Order in Men's Tennis.

— Alan Wilkins (@alanwilkins22) July 7, 2021
Roger and out. The great @rogerfederer loses. Even the very greatest can't defy Father Time. 😢

— Gary Lineker 💙 (@GaryLineker) July 7, 2021
[With ANI Inputs]