Teofimo Lopez vs Sandor Martin: Preview, Prediction and Betting Odds
Teofimo Lopez vs Sandor Martin: Former Lightweight champion Teofimo Lopez returns to the ring this weekend to take on Spaniard Sandor Martin.…
Teofimo Lopez vs Sandor Martin: Former Lightweight champion Teofimo Lopez returns to the ring this weekend to take on Spaniard Sandor Martin. The two will face off as the main event of a stacked card at Madison Square Garden in New York. So ahead of their bout, here's our preview, prediction, and a look at the odds for their bout. Follow Teofimo Lopez vs Sandor Martin LIVE Streaming updates with Insidesport.IN.
READ ALSO: Teofimo Lopez vs Sandor Martin: Where to watch Lopez vs Martin live? PPV details and more
Lopez comes into the bout on the back of his first victory in the super-lightweight division. After losing his lightweight belts to George Kambosos Jr. the American faced Pedro Campa in August and knocked him out to win the WBO International super-lightweight title.
Teofimo Lopez vs Sandor Martin: Preview, Prediction and Betting Odds
Martin will be another stiff test for Lopez at 140 lbs. The Spaniard has an impressive 40-2-0 record, and will enter the ring this weekend on an 11-fight win streak. This streak also includes an impressive victory over former multi-weight champion Mikey Garcia. Thus, it will be no pushover for Lopez.
Teofimo Lopez vs Sandor Martin prediction
This is a tough fight to predict given how different both fighters are. Lopez is young, energetic, and fast. However, Martin has experience on his side. Moreover, Martin boxes in a southpaw stance which Lopez has struggled against in the past.
Lopez is a knockout artist, while Martin is more than content with outboxing his opponent. So it could be a very close contest. However, we predict Teofimo Lopez to beat Sandor Martin via a TKO in round 10.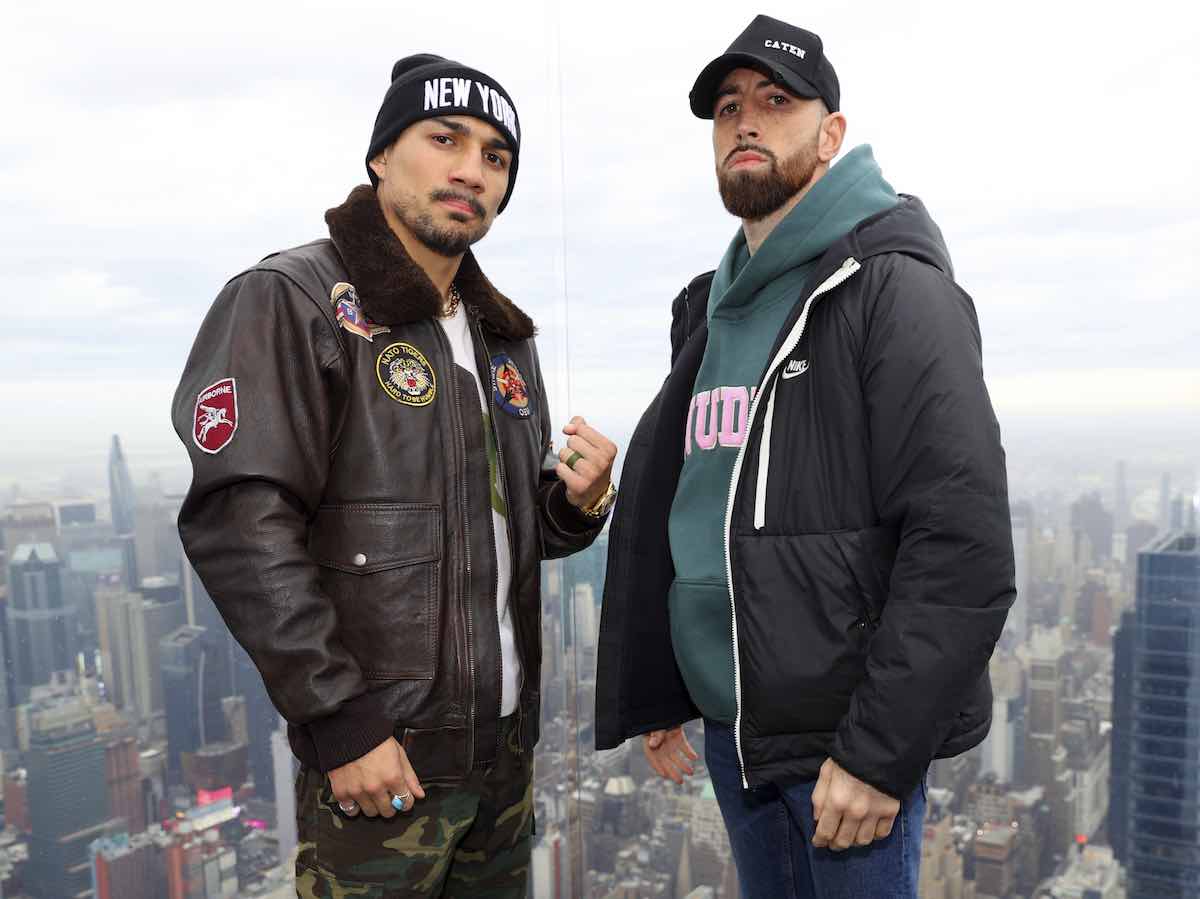 While it could easily go the other way, we feel Lopez throws too much volume for Martin to handle. Eventually, the pace will wear him down, and the American will finish Martin.
Teofimo Lopez and Sandor Martin odds
As per BETMGM, Teofimo Lopez is a -600 favorite, and Martin is a +400 underdog. For Lopez, the odds for the KO/TKO win are +160, whereas for a decision win, the odds are -120. The odds for a Martin KO/TKO win are +1400. However, the odds for a Martin win via decision is +700. An unlikely draw is at +1800.
What do you make of the Teofimo Lopez vs Sandor Martin fight? Let us know your prediction.