SAFF U-20 Championship 2022: All You Need to Know about SAFF U-20 Championship, Fixtures, Teams, Live Streaming details – Check Out
SAFF U-20 Championship 2022: India at SAFF U20 Championship, India 1-0 Maldives: India is set to host the 4th edition of the…
SAFF U-20 Championship 2022: India at SAFF U20 Championship, India 1-0 Maldives: India is set to host the 4th edition of the SAFF U-18 Championship which has been named the SAFF U-20 Championship returns after a break of 3 years. A total of five countries of the Indian sub-continent including the hosts will take part in this competition. The prestigious tournament is scheduled to commence on 25th July and will conclude on 5th August 2022. Follow Football Live & SAFF U-20 Championship 2022 Live Updates on InsideSport.IN
SAFF U-20 Championship 2022: All You Need to Know about SAFF U-20 Championship, Fixtures, Teams, Live Streaming details – Check Out
Also Read: SAFF U-20 Football Championship: Teams shower praise on 'world-class facilities' in Bhubaneswar ahead of the football championship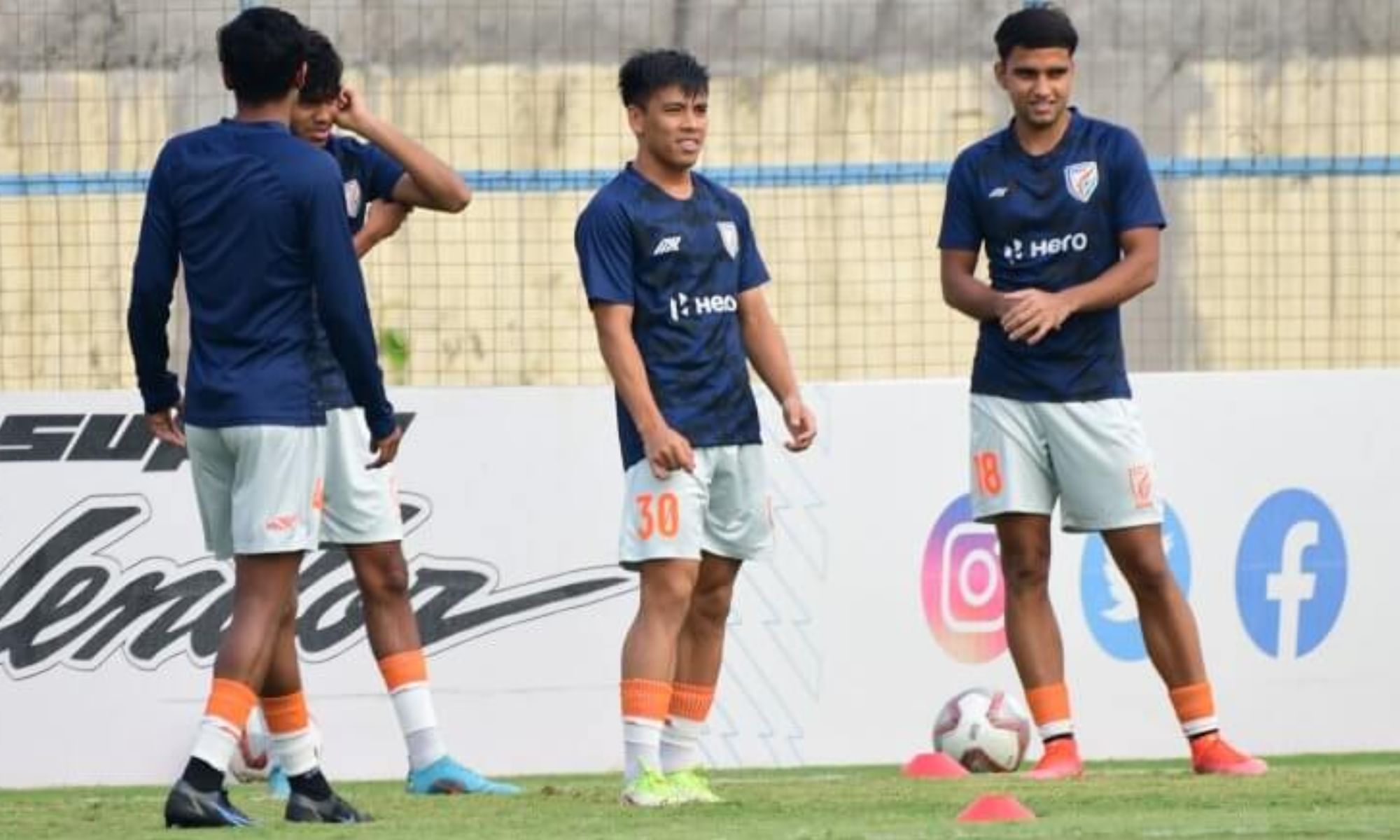 India who is currently the defending champions of this South Asian Football Federation tournament will host all the group stage and the finals at the Kalinga Stadium in Bhuvneshwar. With the young Blue Tigers, Nepal, Bangladesh, Sri Lanka, and the Maldives are taking part in this competition. With FIFA having previously banned Pakistan in 2021, the team is thus banned from taking part in the tournament in this edition.
There are however stringent eligibility criteria for the players taking part in this tournament. Only players born after 1st January 2003 are allowed to take part in the tournament. Every squad will have to have a minimum strength of 16 players and a maximum pool of 23 players. Each team should have at least 2 goalkeepers.
South Asian coaches laud Bhubaneswar facilities 🙌

Read 👉 https://t.co/TLDT91rIUm#SAFFU20 🏆 #BackTheBlue 💙 #IndianFootball ⚽ pic.twitter.com/06tGgtMYNV

— Indian Football Team (@IndianFootball) July 24, 2022
SAFF U-20 Championship 2022: All You Need to Know about SAFF U-20 Championship, Fixtures, Teams, Live Streaming details – Check Out
Also Read: Next Gen Cup: Bengaluru FC, Kerala Blasters FC to rub shoulders with Premier League teams in Next Gen Cup

SAFF U-20 Championship 2022 — Fixtures & Results
Nepal vs Maldives, July 25: Nepal 4-0 Maldives
Sri Lanka vs Bangladesh, July 25: Sri Lanka 0-1 Bangladesh
Bangladesh vs India, July 27: India 1-2 Bangladesh
Sri Lanka vs Nepal, July 27, Sri Lanka 0-3 Nepal
India vs Sri Lanka, July 29, India 4-0 Sri Lanka
Maldives vs Bangladesh, July 29, Maldives 1-4 Bangladesh
Maldives vs Sri Lanka, July 31, Maldives 1-1 Sri Lanka
Nepal vs India, July 31, Nepal 0-8 India
Bangladesh vs Nepal, August 2, Bangladesh 1-1 Nepal
India vs Maldives, August 2, India 1-0 Maldives
Final (August 5)
Group Champion 1 vs Group Champion 2
Where to Watch SAFF U-20 2022 Championship in Live Streaming and Live Telecast?
There is no confirmation as to whether the tournament will be televised or Live Streamed. It is however expected that the matches will be live streamed on AIFF's official Facebook page.
SAFF U-20 Championship 2022: All You Need to Know about SAFF U-20 Championship, Fixtures, Teams, Live Streaming details – Check Out
Follow Football News updates with InsideSport.IN