Robert Lewandowski Transfer: Chelsea JOINS fray to SIGN Robert Lewandowski, Barcelona & PSG leads race to sign Polish Striker – Check Out
Robert Lewandowski Transfer: Chelsea Joins fray to Sign Lewandowski – English Premier League side Chelsea have joined the fray to sign Bayern…
Robert Lewandowski Transfer: Chelsea Joins fray to Sign Lewandowski – English Premier League side Chelsea have joined the fray to sign Bayern Munich striker Robert Lewandowski. Amid interest from Chelsea, Barcelona followed by Paris Saint-Germain are favorites to sign the Polish striker. Chelsea will look to fill their striker gap when Romelu Lukaku moves back to Inter Milan in a loan deal. Follow Football Transfer Live Updates with InsideSport.IN
Robert Lewandowski Transfer: Chelsea JOINS fray to SIGN Robert Lewandowski, Barcelona & PSG leads race to sign Polish Striker – Check Out
Also Read: Football Transfer Window 2022: Every DONE DEAL of the Summer Transfer Window; Check the full list of Premier League, La Liga, Ligue 1, Serie A, Bundesliga

Robert Lewandowski made it clear recently that his stint in Bayern Munich is over and that he wants to try out a new challenge. "My era at Bayern is over. I don't see any possibility to continue playing for this club anymore. Bayern's a serious club and I believe they won't keep me, I don't want to play there anymore. A transfer is the best solution. I hope they don't stop me," said Lewandowski a few days ago.
According to reports made by German news agency Bild, Chelsea has joined the race to sign Robert Lewandowski. However, in recent weeks, it was Barcelona and Ligue 1 club PSG who were battling it out to acquire the services of the prolific striker from Poland.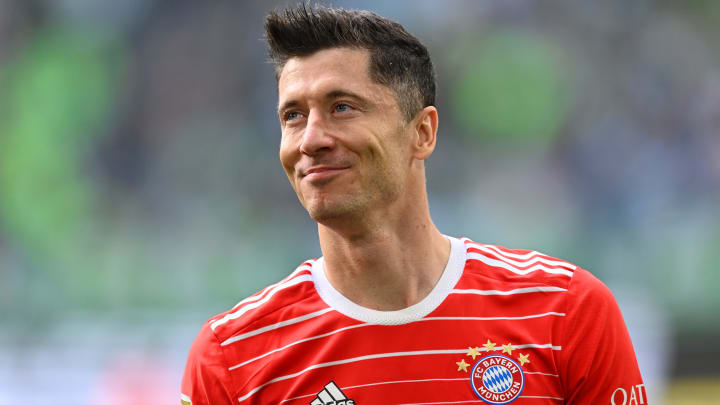 Chelsea has joined late into the fray and is therefore behind both Barcelona and PSG in the pecking order to sign the striker. With Romelu Lukaku a step away from moving away from the London club, Thomas Tuchel will be on the lookout to sign a direct replacement striker.
TRUE✅ behind Gabriel Jesus is also Robert Lewandowski on the list of @ChelseaFC for a new striker. However, Chelsea know that they are behind Barcelona @FCBarcelona and Paris @PSG_inside in the Poker for Lewandowski

— Christian Falk (@cfbayern) June 16, 2022
Robert Lewandowski Transfer: Chelsea JOINS fray to SIGN Robert Lewandowski, Barcelona & PSG leads race to sign Polish Striker – Check Out
Also Read: Premier League 2022/23: Nike reveals new 30th Anniversary Premier League match ball for 2022/23 season, Check out pictures

Lewandowski is reportedly set to move to Barcelona after having advanced his talks with the La Liga club. Reports from Spain claim that he will accept a £175,000-a-week contract with a three-year deal. PSG then joined the race to sign the club in a bid to hijack the deal.
Robert Lewandowski still has a year left in his contract and if the german club wants, then they can further extend the player's stay for a year. Barcelona is currently under a financial crunch and therefore will need to offload some players before they can sign Lewandowski.
Robert Lewandowski Transfer: Chelsea JOINS fray to SIGN Robert Lewandowski, Barcelona & PSG leads race to sign Polish Striker – Check Out