Premier League: Chelsea's Jules Kounde pursuit over after Sevilla demands £13M extra, despite agreeing on a deal earlier-  Chelsea's pursuit of Jules Kounde is over as the club is reluctant to meet Sevilla's latest valuation of the French defender after unexpectedly hiking his price up. Kounde, 22, was seemed to be moving to Stamford Bridge this summer as Chelsea and Sevilla reaching an agreement over a £43million fee for the defender.
Sevilla have a choice, sell for what they verbally agreed to Chelsea, or keep an unhappy and frustrated young player in the squad, who had already left their camp last week to push the move through! #Kounde

— Simon Phillips (@siphillipssport) August 30, 2021
Premier League: Chelsea's Jules Kounde pursuit over after Sevilla demands £13M extra, despite agreeing on a deal earlier
Earlier reports had suggested that Sevilla's new price for Kounde was £68.5m – a figure much closer to his release clause – while The Athletic reported that the price has increased by £12.8m.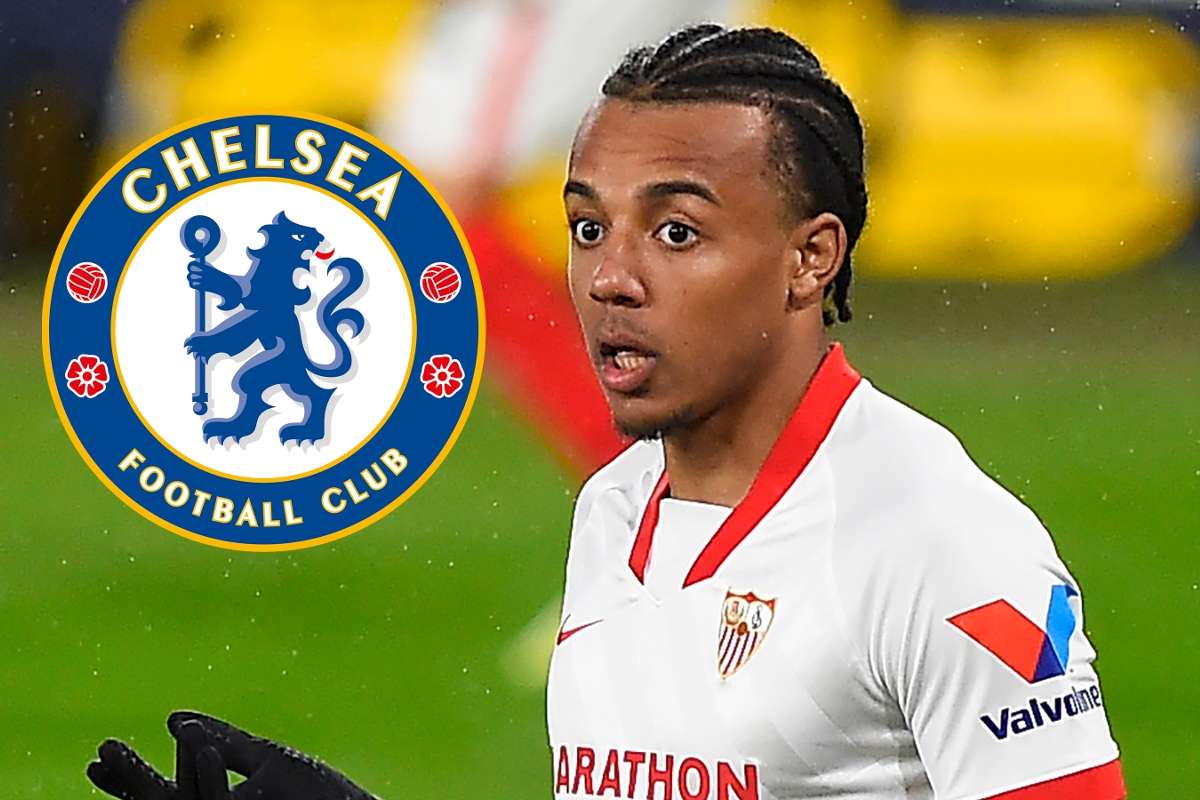 'At the moment, Kounde is a Sevilla player,' Castro said. 'What we have done this year is strengthen, we have signed six players.
'We want to have a potent team. We always study the offers when they arrive, but days are running out. At the moment, there is nothing.'
With Kurt Zouma gone to West Ham, Chelsea needs another center-back as they are now left with Chalobah, Thiago Silva, Andreas Christensen, and Antonio Rudiger.
Premier League: West Ham sign Chelsea's Kurt Zouma
West Ham signed France center-back Kurt Zouma from Chelsea on Saturday in a deal worth around $35 million.
The 26-year-old Zouma won two Premier League titles and a Champions League title with Chelsea and brings the experience West Ham manager David Moyes was looking for to strengthen his defense.
"My conversation with the manager went very fast," Zouma said. "I just felt like he really wanted me to come and join the team, especially a good team that's started the season very, very well.
"With the great season that West Ham had last year, that gave the team a lot of confidence to improve this year — and I want to help the team do that."
Moyes was keen to add to his squad with the added burden of being in the Europa League.
"He is a player we have tracked for some time, and we have taken great care and diligence to make the transfer happen," Moyes said. "He was always our first choice and I am very happy that he is now our player.
"Kurt will join a squad full of players who are hungry and ambitious. He will provide competition to our squad. He is a strong, powerful player with great experience in the Premier League while he is also at a good age for a center back."
West Ham has enjoyed a strong start to the season with two wins and a draw in the league.
FIFA World Cup Qualifiers LIVE: England to try to maintain their winning streak against Hungary, Hungary vs England live; follow for live updates