ISL Season 8: We are ready for ATK Mohun Bagan, says Jamshedpur FC's Owen Coyle after 5-1 win against Odisha FC
ISL Season 8: Jamshedpur FC have been at their dominant best this season under the tutelage of one of the best ever…
ISL Season 8: Jamshedpur FC have been at their dominant best this season under the tutelage of one of the best ever coaches in the Indian Super League, Owen Coyle. He overturned Chennaiyin FC's journey from bad to excellent as they reached the finals and now with the Men of Steel, he has guided them to their first-ever playoffs and now in all certainty he may even guide them to their first-ever league title. Follow all the ISL 2021-22 LIVE Updates only on InsideSport.IN
The 5-1 win against Odisha FC ahead of their big clash against ATK Mohun Bagan was like a warning to Juan Ferrando and his men to sit up and take notice of what is coming their way. They have won the last six games and have scored 21 goals in this period. They simply have annihilated teams in the last stretch of matches.
A 5⭐PERFORMANCE TONIGHT BY THE MEN OF STEEL!

We make it 6️⃣ Ws in a row with a whopping scoreline in our final home game of the league stage! 🔥🔝

Let that sink in, Jamshedpur! 💪🤩#JFCOFC #JamKeKhelo pic.twitter.com/m6PUNSZXxh

— Jamshedpur FC (@JamshedpurFC) March 4, 2022
Head coach Owen Coyle was very happy with the result as his team is peaking at the right time. Reflecting on their 5-1 win against Odisha FC, the Scotsman shared that it was a reminder of how good his team has been this season and how well they have passed or created chances.
"It was a very deserving victory. I think Odisha were spirited and they tried to make things difficult but it was the first goal, followed by the second that made it really comfortable and we looked well ahead in the game. But what could happen was if we had switched off for any moment, the intensity of the match was lost and we conceded a goal on the verge of halftime. So, I certainly made them aware of that. Made them aware of how well we've done and how well we've passed, chances we've created.
"We had to ensure that we came in the second half ready to play the level and high-tempo we play. When we had to defend, we did. We scored five goals, truth be told, we could have scored a few more. The next game, against ATK Mohun Bagan, will be a huge game for both clubs. We were outstanding today and we have to make sure we are ready for that," Owen Coyle explained at the post match press conference.
Also Read: HFC vs MCFC: Mumbai City FC face trial by fire in a must win encounter against the shorthanded Hyderabad FC
Daniel Chima Chukwu was in a bad phase as he failed to deliver the goods expected of him at SC East Bengal. He was subject to a lot of trolling from the Red and Golds supporters. So when Owen Coyle decided to sign him mid-season as a replacement of Nerijus Valskis, there were questions on his quality and Coyle's ability to pick players. Similarly, Ritwik Das joined the club after a very quiet season at Kerala Blasters. With Borish Singh, Komal Thatal getting injured Ritwik stepped up and has shown trust and belief from a head coach can turn fringe players into superstars. Both the players have been stars for the Men of Steel this season.
"There is a very simple reason, they are very good players. They have the confidence and trust of the coach. They know what I ask of them, they know their role and the responsibility within the team, and they are prepared to do that. They are prepared to work hard for the team. They have the desire and the hunger, everything we ask for at Jamshedpur. And when we do that, we see those kinds of performances. We can stand toe-to-toe with anybody," Coyle replied when quizzed about the mantra of their turnaround.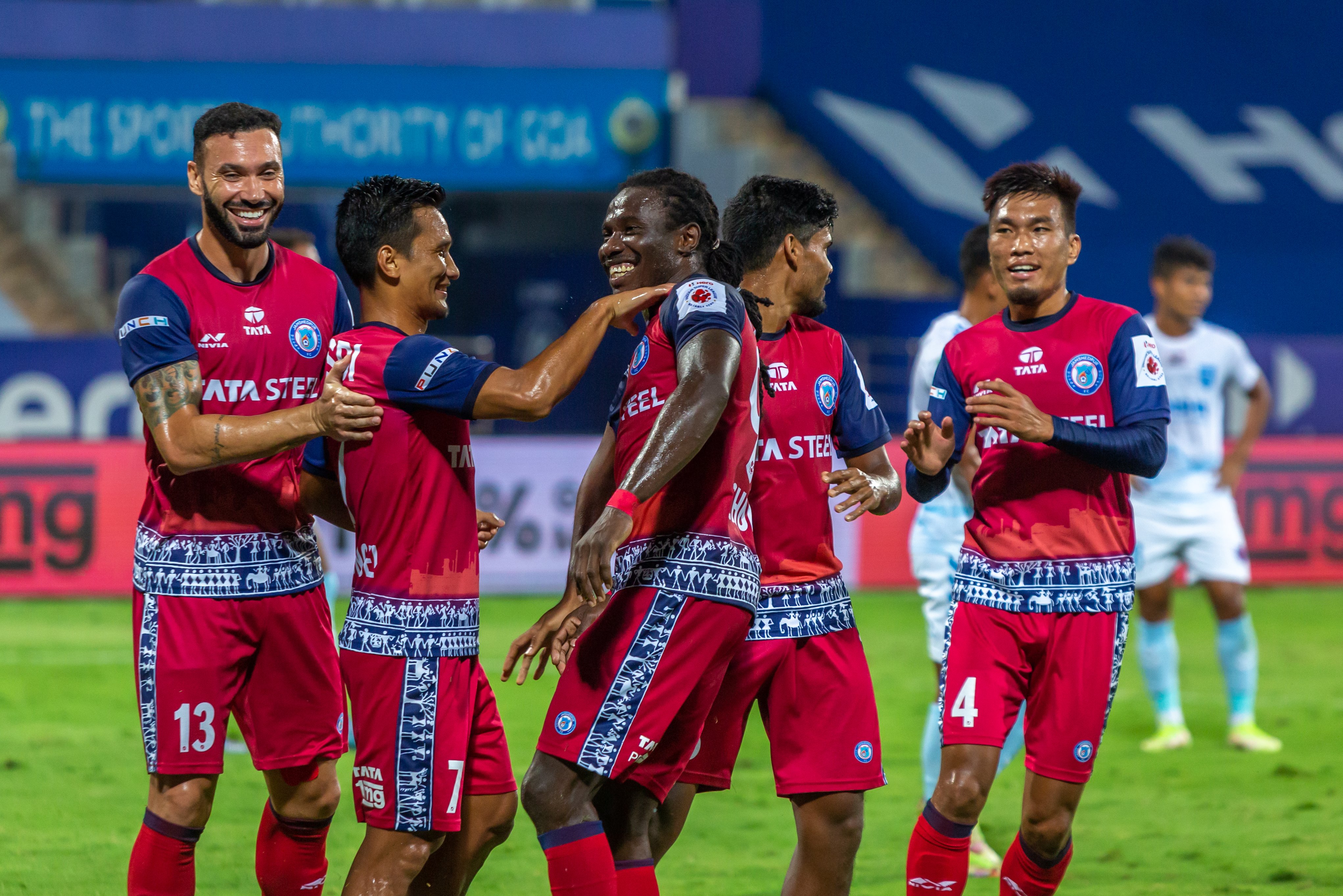 Jamshedpur FC's dominance is reflected on the ISL points table as they reach 40 points with a single match to go in the season. When asked how does it feel to bag 40 points in a comparatively short league like the ISL, Coyle shared how it has been a process for him since last season and things have worked well for them this time around.
"It means that we have won an awful lot of games, we finished with 27 points last year. There was a lot of work to do. I inherited eleven players at the club, this year when I was able to change the players and bring in the players I want that reflect how my team plays, that's what we have to continue with. The past is behind us now, it can't affect what is in front of us. The only thing I am thinking of right now is recovery and preparing for the biggest game of the season," Coyle concluded.