ISL Season 8: Greg Stewart is the best player in ISL, says Jamshedpur FC's Owen Coyle after win over Kerala Blasters
ISL Season 8: Jamshedpur FC brushes aside Kerala Blasters 3-0 to break into the top two of the Indian Super League. Greg…
ISL Season 8: Jamshedpur FC brushes aside Kerala Blasters 3-0 to break into the top two of the Indian Super League. Greg Stewart bagged a brace while Daniel Chima Chukwu scored his third goal in as many games for the Men of Steel. Follow all the ISL 2021-22 LIVE Updates only on InsideSport.IN
Jamshedpur FC head coach Owen Coyle felt that his team could have scored more goals as they created a lot of chances. He also lauded opponents Kerala Blasters and their head coach Ivan Vukomanovic and feels that they will make it to the top four.
Back to winning ways! 🔥👊

Need we say more?😉#JamKeKhelo #JFCKBFC pic.twitter.com/rcqTR0hhRj

— Jamshedpur FC (@JamshedpurFC) February 10, 2022
Firstly this was Jamshedpur FC's first penalty in 32 matches in a time period of 14 months. Coyle compared it with the London bus as you get one and then you get another. He lauded his players starting from Stewart to Boris Singh. He also reiterated the statements and belief that he had on Chima despite having a quiet stint at SC East Bengal in the first half of the season.
"It's like the London bus, you wait for one and another one comes in right after, you wait for one and two come together and that's what happened tonight. Greg [Stewart], Boris [Singh], everyone was outstanding. Greg is certainly the best player in the league," said Coyle at the post match press conference.
BFC vs HFC: Bengaluru FC aim to continue winning run, Hyderabad FC wants to bounce back to winning ways in a top four clash
Ever since Chima joined Jamshedpur FC he has been in exceptional form. The Nigerian forward has scored three goals in as many matches and has proved his doubters wrong who questioned his quality after his poor stint at SC East Bengal. But Coyle believed in the Nigerian so much so that he was ready for him to take up Valskis' place. "I've said it from the beginning, Daniel Chima is a wonderful player, not because he scores goals but what he brings to the team. The touch, the kick, everything was brilliant from the lad tonight.," said a delighted Owen Coyle.
"We scored three and could've scored more than that and of course I've got to say, we've won against a very good Kerala side who I believe will be in the top four. They've got an outstanding coach, very good players, and Kerala are tough nut for anybody to crack," he continued sharing his thoughts from the 3-0 win over the Blasters.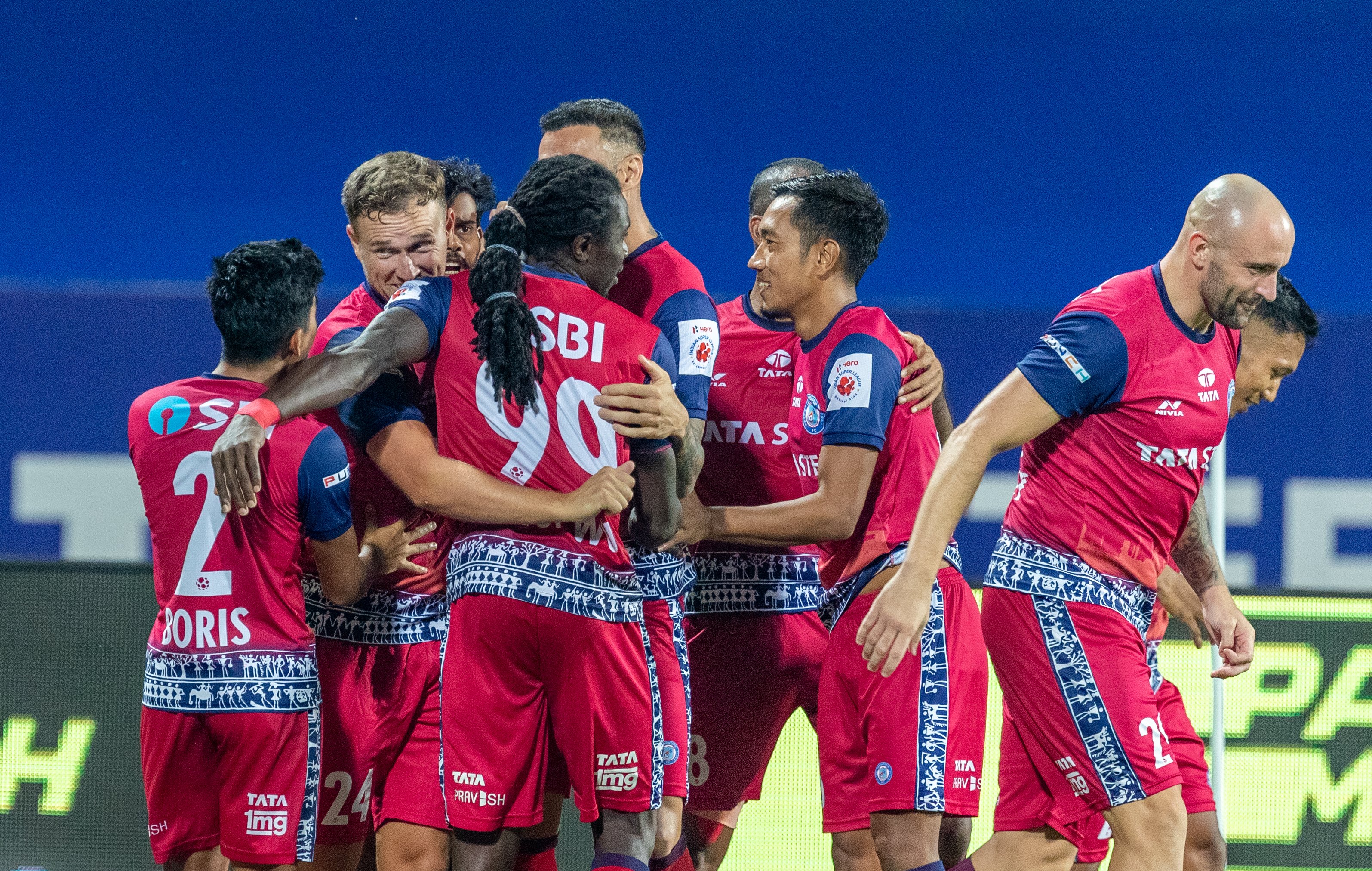 Jamshedpur FC have played at a consistent level this season and while there will be days when the players will celebrate a win and also there will be days of agony and sorrow after a defeat. The Men of Steel have won four matches and has kept three clean sheets in their last five matches.
However, Coyle was exceptionally proud of his players as they shrugged off the defeat against Bengaluru FC in their last game and displayed character in bouncing right back with a dominant win against a top four side.
"We're working hard, and there's still more work to do ahead of us. We've learned our mistakes from the Bengaluru game, and what was important is that we learnt to rebound quickly. There is pure spirit and camaraderie when you're winning but the truth is when you have a difficult moment, when you lose a game, you have to bounce back, and we showed that tonight. From the first minute till the last, the boys were outstanding tonight," he concluded.