ISL Season 8: The Indian Super League has always been a platform for young Indian footballers to flourish and take their game to the next level. While the limelight has been on players like Liston Colaco, Sahal Abdul Samad and others, Imran Khan has calmy gone around doing his business. Follow all the ISL 2021-22 LIVE Updates only on InsideSport.IN
The Manipuri midfielder has been sensational for the Highlanders this season, especially since Federico Gallego's injury. Imran got that freedom that he enjoys and his vision and passing has been immaculate. He has combined really well with Deshorn Brown. Although they have not had much joy this season with the results, few players like Imran Khan, VP Suhair, Deshorn Brown have been standout for Khalid Jamil's men.
For the love of the game
In a recent interview with the Indian Super League, Imran Khan shared how he started playing the beautiful game. he shared how he had no boots back in those days but still kept going only for the love of the game.
2 vital assists! 🤌🏼

A special night for our Highlander during #NEUMCFC 👏🏼#StrongerAsOne #TogetherWeAreInfinite pic.twitter.com/hPzWtGwny8

— NorthEast United FC (@NEUtdFC) December 29, 2021
"I started playing football when I was 13 years old. I did not have boots and I used to play with my friends in a small village ground. It used to rain at times and I remember that did not have boots and only had one jersey back then. It had number 7 written on the back with David Beckham's name imprinted on it. I also had a single pair of shorts. I remember how scoring goals back then was such a great feeling," reminisced the NorthEast United midfielder.
Humble Beginnings
The 27-year-old is enjoying all the glitz and glamour but it was not the same for him during his childhood. He came from a humble background and his mother was the sole breadwinner of their family. He shared how on some nights they did not even get two meals. That's when Imran decided to work hard and strive for his dreams.
"My mom and I were struggling a lot. I had to take responsibility. It was a pretty difficult moment for us. We went through a lot. When I was 10 years old we did not have money. My mom used to sell vegetables. we somehow survived, we did not get two meals every day. So I told her that I will work hard and focus on my dream of playing football, " revealed a very emotional Imran.
The Manipuri midfielder decided to take charge of his life and joined local club SSU. His football career started from there as he highlighted his feeling while receiving his first stipend. he said, "It was a big step for me for my family, for my brother and also for my sisters. When I was 15-16 I joined SSU, a club based in Manipur. We played in the Manipur League and I got thirty thousand as my salary and it was great at that time."
Also Read: ISL Season 8: Five reasons why Marcelinho Pereira can be a great signing for NorthEast United
Mother's Support
As the saying goes, 'When the going gets tough, the tough get going," that has been the story of Imran Khan's early struggle. Every hardship that came his way only made him stronger. His mother's support was his biggest strength and motivation to achieve big things in football.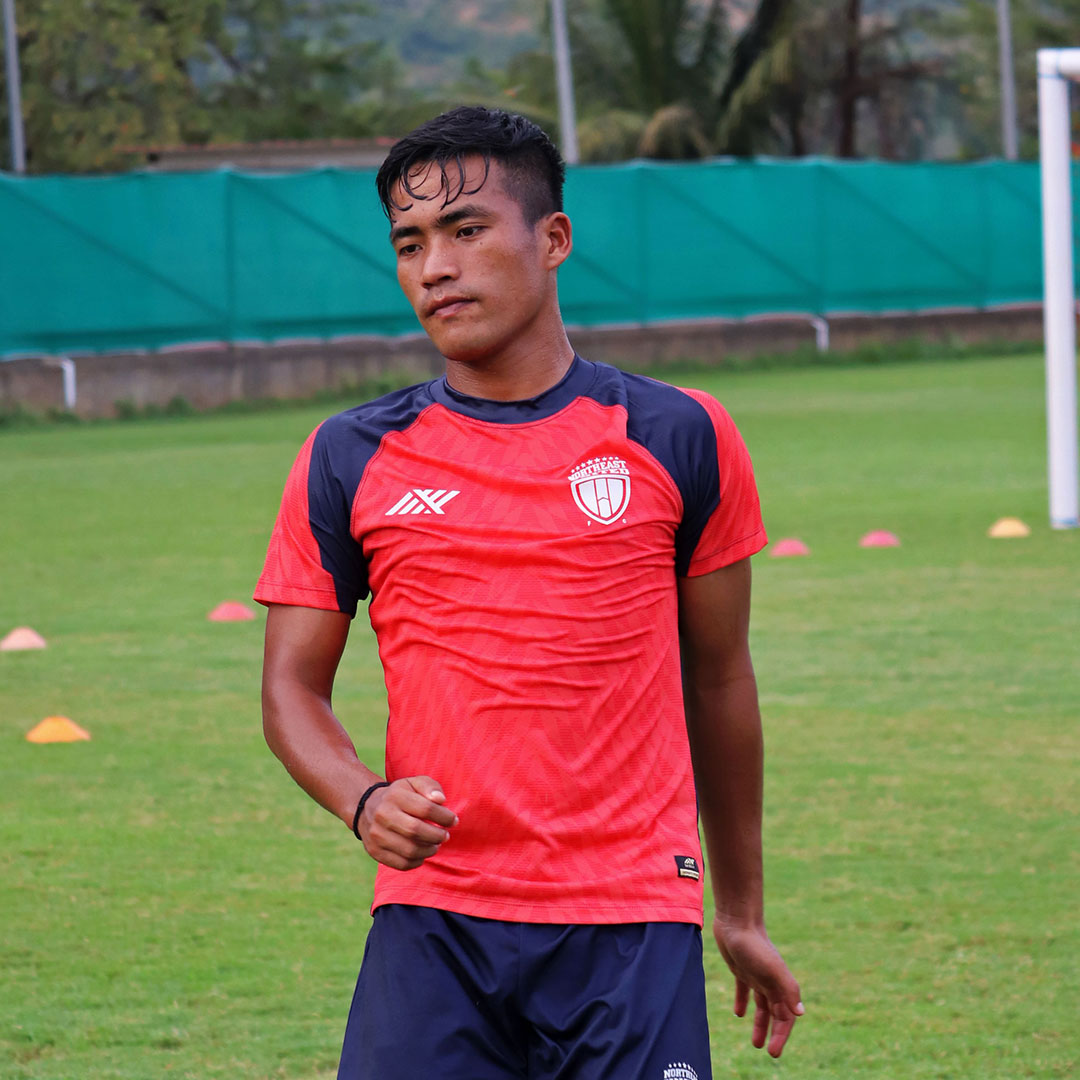 "I struggled a lot to come to this level," Imran revealed. "It was never easy for me. I think playing at this level is a big thing for me and my mom. Despite all the difficulties she was always very supportive. She used to say 'You should do what you want, I will always support you. Just focus on your dreams and keep working hard.'"
Dream of donning NorthEast United colours
Imran Khan had a brief spell with Mohun Bagan under the tutelage of Spanish coach Kibu Vicuna. He was very impressive in the handful of matches that he played. But then he came back to NEROCA for some personal reasons. However, he continued his great form for the Manipuri outfit in I-League and therefore there were plenty of suitors. But he was clear in his head that he wanted to join NorthEast United to represent his people. He revealed how it was never about money but only about the passion that he shares for the Highlanders.
"Every guy from this region dreams to play for NorthEast United and it was my dream too, " said Iman with a sparkle in his eyes. "When I got an offer from NorthEast United, I didn't think too much, I just signed it. It is not about the money for me, it is about the passion. It is about playing from my heart because I am a guy from the North East. I wish to win the ISL trophy with NorthEast United FC. If we win the title it will be a big moment for everyone from the North East region."
Also Read: ISL Season 8 Golden Glove award: Top five contenders to win the Golden Glove award this season
Best moment in ISL
Speaking on his best moment for his short ISL career, Imran pointed out his first goal for the Highlanders which he socred against Chennaiyin FC. He explained how he dedicated it to Federico Gallego who was restricted to the sidelines due to persistent injuries.
"It was when I scored my first ISL goal against Chennaiyin FC it was a big moment for me. We were fighting for the playoffs and I dedicated my goal to my teammate Gallego. He was injured at that time, so I decided to dedicate the goal to him. I believe this is my second family so it was definitely the best moment for me," the 27-year-old asserted.
The former NEROCA midfielder who has already recorded three assists this season from seven matches highlighted how happy his mother was when he scored his first ISL goal. It was like a moment of achievement for her but Imran does not have any intentions of stopping here as his mother always told him to dream big.
"My mother was awestruck, she was really happy. She enjoyed the moment very much. She always told me as a kid that you have to push hard. She used to tell me 'this is nothing, you have to achieve big things. You have to play for the national team,'" Imran narrated.
Thoughts on head coach Khalid Jamil
Lastly, he heaped praise on NorthEast United head coach Khalid Jamil. Imran highlighted Jamil's selfless personality and the glue that binds the Highlanders together.
"Coach is a really good human being. He is always pushing people up. He has always motivated me to do better in every game. He knows me very well so he has an idea of my capabilities and wants me to contribute to the team. He is definitely one of the best coaches in the country. The best part is he never takes credit for himself, he always gives the credits to the players. But he is the one who brings the team together to this level," the talented midfielder signed off.