ISL 2021-22: We will keep fighting till the end says SC East Bengal assistant coach Renedy Singh
ISL 2021-22: SC East Bengal are currently have a season to forget as the Red and Gold languish at the bottom of…
ISL 2021-22: SC East Bengal are currently have a season to forget as the Red and Gold languish at the bottom of the Indian Super League points table without a single win. The Kolkata based outfit have now parted ways with their head coach Manolo Diaz after a poor run of games and have appointed Mario Rivera to fill the spot. Follow all the ISL 2021-22 Live Updates only on InsideSport.IN
However, before Rivera's arrival, assistant coach Renedy Singh will take charge of the team. The former India international will be at the sidelines for SC East Bengal as they lock horns against Bengaluru FC in their next ISL clash.
Our first assignment of the New Year! 💪#BFCSCEB #JoyEastBengal #WeAreSCEB 🔴🟡 pic.twitter.com/Kg5bxYI37y

— SC East Bengal (@sc_eastbengal) January 3, 2022
Ahead of the crucial match against the Blues, Renedy Singh was very hopeful that the Red and Golds will turn around in this campaign. He pointed out how the team played well against Hyderabad and will look to do more of the same.
Speaking on the changes that the team will undergo in the New Year, Renedy said, "We just need to keep going. We played well against Hyderabad FC, I think it was a good match. Now i will be in charge of the team for the next 3-4 matches. I have got some time to work with the boys and they have worked hard. I am really happy with that but they need to continue that fight in tomorrow's match. If they can pull it off in the game then I think we may see good results."
SC East Bengal's poor form is not the only concern for Renedy, he also has to deal with several injuries and suspensions. Highlighting the players who will miss out the Indian tactician revealed, "There are three foreigns who are unavailable. Antonio (Perosevic) is out with suspension, Franjo (Prce) and Darren (Sideol) are recovering from injuries. It is something that is not in our control. Players like Raju (Gaikwad) and Jackichand (Singh) are also coming back. Jackichand had a calf injury, he is recovering slowly. But i think the players we have are good enough to fight."
ISL 2021-22: Rejuvenated Bengaluru FC await East Bengal on reboot mission
SC East Bengal are the only team in the ISL this season without a win. So it is a difficult job for Renedy Singh to motivate the players and inspire them to fight in the coming matches. "No one wants to be in this situation. It is a difficult challenge but I take this as an opportunity for us to show that we can do better than we have already done."
Speaking on the January transfers, Renedy Singh remained tight-lipped by saying how they are focusing on their current players available at his disposal. "Right now we are only concentrating on the players we have at hand. There's no added pressure on me. We will keep fighting till the end."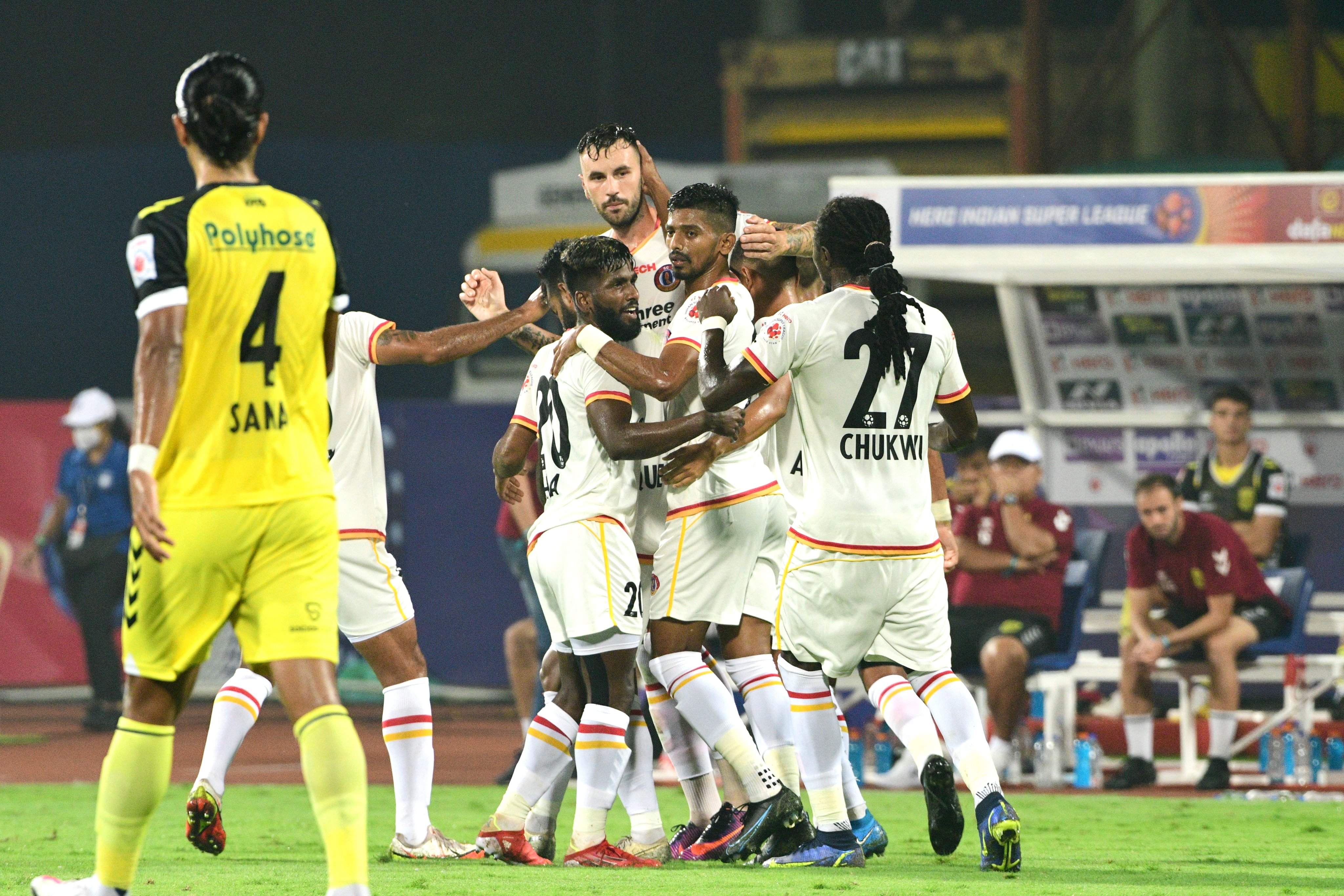 The former India international pointed out that he did not like how the team played against NorthEast United. But was also quick to highlight how they were better against the Nizams. He wants them to maintain a proper shape during attacks and also in defence.
"I think the worst match that we have played till now was against NorthEast United. I did not like the structure at all and we could see the players had given up. But after that game, against Hyderabad FC we played well. It was a good team fight and we need to continue that," he added.
"In the last six days, I was trying to improve the team's structure. Both while attacking and also while they are defending. If the players can continue doing that in the game then good results await, " Renedy concluded.