IPL 2023: After coach Anil Kumble, Punjab Kings set to REMOVE Mayank Agarwal as captain, Follow LIVE Updates
IPL 2023 – Mayank Agarwal PBKS Captaincy: Punjab Kings are once again set for an overhaul. It was only last season that…
IPL 2023 – Mayank Agarwal PBKS Captaincy: Punjab Kings are once again set for an overhaul. It was only last season that PBKS appointed Mayank Agarwal as their captain. But as things stand, they are set to appoint a new captain in his place. Jonny Bairstow or Shikhar Dhawan is the frontrunner to replace him. InsideSport earlier reported that PBKS will part ways with head coach Anil Kumble after an underwhelming performance in the last three seasons. Follow IPL 2023 LIVE Updates with InsideSport.IN.
InsideSport understands that PBKS are in touch with Trevor Bayliss and Eoin Morgan for the coaching role. However, at this point, nothing is finalised. As for Mayank Agarwal, he won't be traded or released. He will remain a part of the team. But won't be leading the side anymore.
"No Mayank is not in plans to lead. He will need to focus on batting. He will be a crucial player for us. As for Anil, we are discussing a few options but nothing has materialized yet. We have time left. We will take a call at the right time," a Punjab Kings official told InsideSport.
IPL 2023: After coach Anil Kumble, Punjab Kings set to REMOVE Mayank Agarwal as captain, Follow LIVE Updates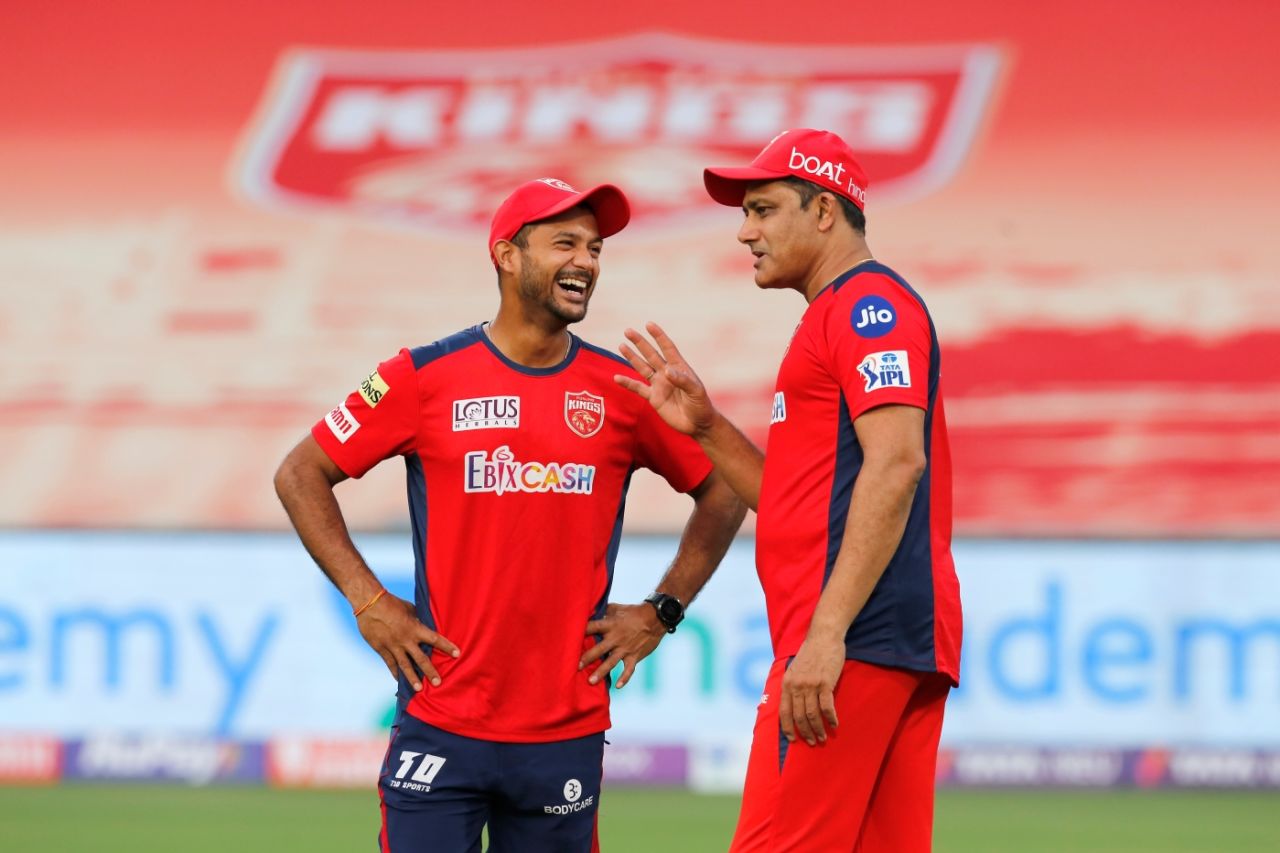 Mayank Agarwal had the worst season in IPL. He failed to replicate the high of 2020 and 2021. In 13 matches, Mayank scored only 196 runs at an average of 16.33 and a strike rate of 122.50. After his disappointing IPL show, he was also dropped from the Indian team.
Mayank was also not the first-choice skipper for Punjab Kings. As he had no captaincy experience, PBKS initially wanted Shikhar Dhawan to lead. But settled on Mayank considering the age factor. But things did not turn out well. In 12 innings, Mayank was dismissed for 5 single-digit scores.
IPL 2023: Why Punjab Kings to have change in captain and coaching?
Under Anil Kumble, Punjab Kings haven't flourished.
In all three seasons, PBKS have failed to qualify for the playoffs.
As a result of the string of failures, former captain KL Rahul decided to make a switch and joined Lucknow Super Giants.
But now with 10 teams and tougher competition, Punjab Kings need a change in personnel to rejig their chances.
Jonny Bairstow is the new face of attacking cricket and has been tremendously successful.
PBKS are in touch with both Eoin Morgan and Trevor Bayliss.
Bairstow has closely worked with both.
Morgan captained Bairstow in England national team while Bayliss worked with him at SRH.
IPL 2023: After coach Anil Kumble, Punjab Kings set to REMOVE Mayank Agarwal as captain, Follow LIVE Updates
IPL 2023 Trading Window to open in November, Is CSK listing Ravindra Jadeja for trading? Check OUT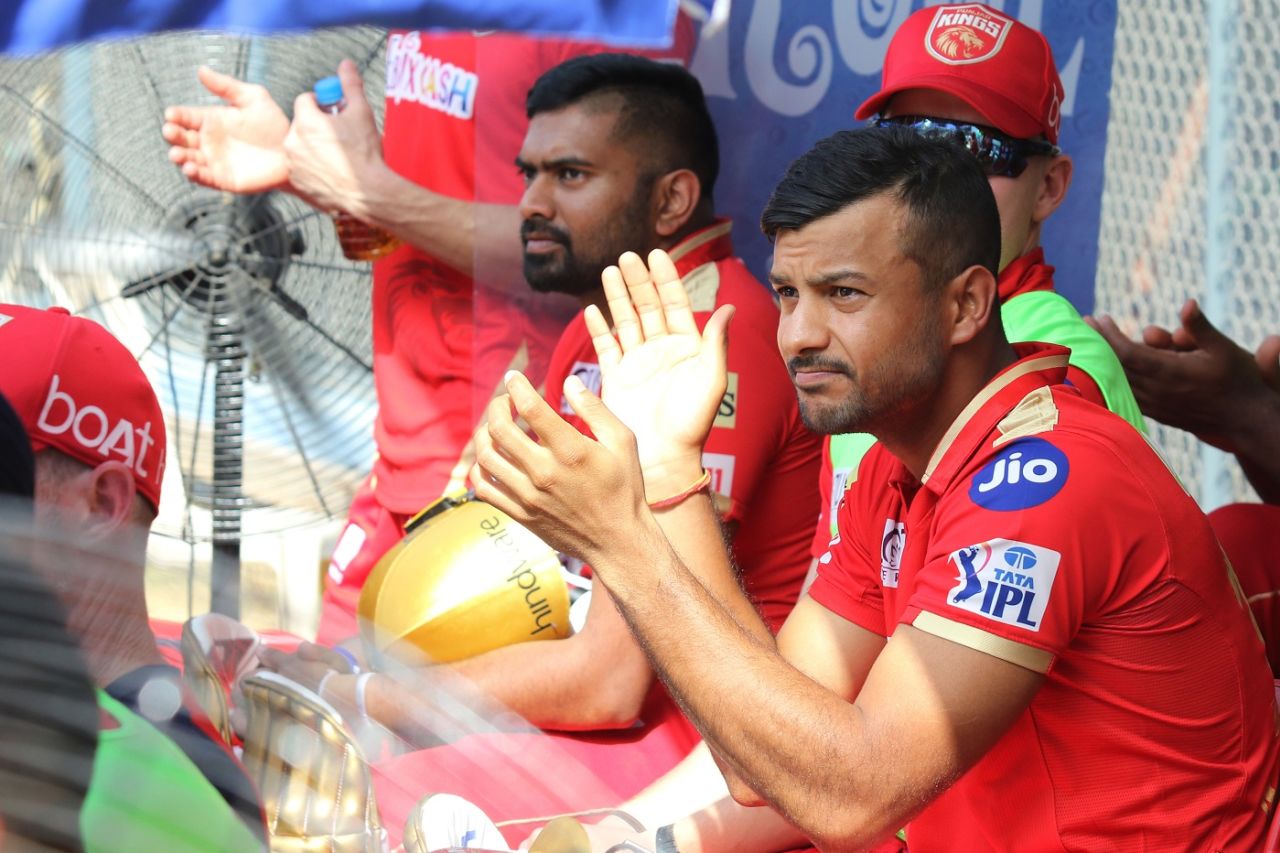 Anil Kumble PBKS Break-UP? – Anil Kumble was appointed Head Coach and Director of Cricket in 2019. However, despite his vast coaching acumen, Punjab Kings remained only a challenger. In all three seasons, PBKS failed to
PBKS have already begun its search for its new coach with more than six months left for IPL 2023. The franchise are reportedly are in talks with Eoin Morgan, Trevor Bayliss and one former India coach. It is believed that one of the trio will get the posting and a decision on the same in a week's time.
Anil Kumble at Punjab Kings:
| | | | | | |
| --- | --- | --- | --- | --- | --- |
| Seaons | Wins | Losses | NR | Total | Win % |
| IPL 2020 | 6 | 8 | 0 | 14 | 42.85% |
| IPL 2021 | 6 | 8 | 0 | 14 | 42.85% |
| IPL 2022 | 7 | 7 | 0 | 14 | 50.00% |
Morgan recently announced his retirement from international cricket after a glittering career. The Irish-born left-hander led a white ball revolution in England, which culminated in their 2019 World Cup win. Morgan was also the captain of the Kolkata Knight Riders in 2021 when they reached the final.
Trevor Bayliss has previous experience coaching in the IPL, having worked with the Kolkata Knight Riders and the Sunrisers Hyderabad. During his time with KKR, the Kolkata-based franchise won two titles under Gautam Gambhir's leadership. He was also the coach when England won the World Cup in 2019.
IPL 2023: After coach Anil Kumble, Punjab Kings set to REMOVE Mayank Agarwal as captain, Follow LIVE Updates
Follow InsideSport on GOOGLE NEWS / Follow IPL 2022 Live Updates with InsideSport.IN.