IPL 2022: From Shane Watson to Ravi Shastri, how world cricket is reacting to Virat Kohli's new low after straight ducks in IPL 2022
IPL 2022: Virat Kohli touches new low, experts stunned- Virat Kohli's new low in T20 cricket after successive DUCKS has shocked the…
IPL 2022: Virat Kohli touches new low, experts stunned- Virat Kohli's new low in T20 cricket after successive DUCKS has shocked the world cricket. As his search for form continues in IPL & international cricket at large, a number of veterans have shared their views on the champion cricketer. Follow all the IPL 2022 live updates on InsideSport.IN
The likes of Shane Watson, Ravi Shastri, Daniel Vettori, and Kevin Pietersen, among others, have spoken on the hot topic this IPL 2022.
IPL 2022 Points Table / IPL 2022 Orange Cap / IPL 2022 Purple Cap / IPL 2022 Full Schedule / IPL 2022 Most FOURS / IPL 2022 Most SIXES / TATA IPL 2022 Full Results & Highlights
IPL 2022: From Shane Watson to Ravi Shastri, how world cricket is reacting to Virat Kohli's new low after straight ducks in IPL 2022
IPL 2022: Andrew Symonds' BOMBSHELL REVELATION, good friend Michael Clarke might be jealous of my IPL paycheque on fallout- check out
Virat Kohli has managed a meagre 119 runs in 8 innings at an average of 17.
The 33-year-old has been abysmal this season with scores of 12, 5, 1, 12, 0, 0, besides 41* and 48.
He stepped down as captain of IPL & Indian cricket but couldn't find runs under his belt despite no pressure.
Kohli is among vital cogs in the RCB middle-order besides Glenn Maxwell. He is crucial as Faf du Plessis aims to end RCB's trophy drought in IPL.
In International cricket, he hasn't scored an international century since November 2019.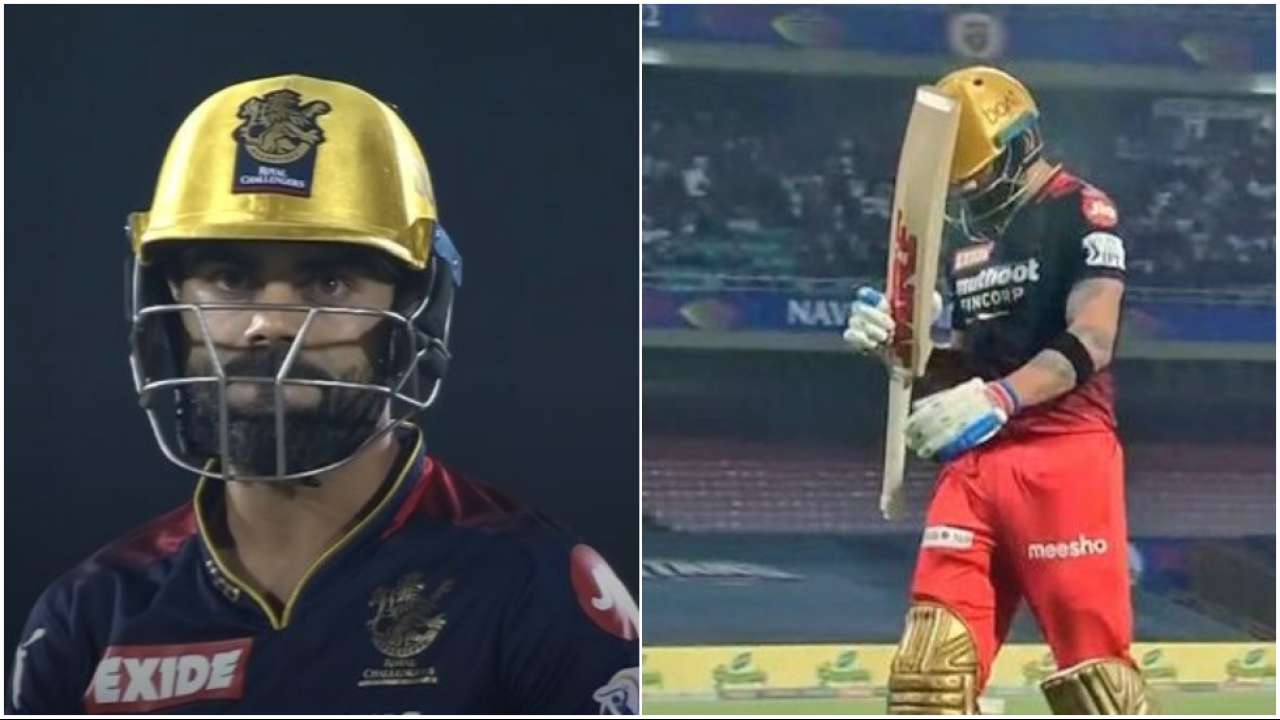 Shane Watson
Shane Watson feels that leaving India captaincy has had a dismal effect on Virat Kohli.
"I felt his battery was just a tiny bit off. In the end, he is human, even though everything he has done is just about he's superhuman and with the intensity he has been able to take to every single game but at some stage and it wouldn't surprise me if was…you know around the Indian stuff or him stepping down as captain and that's gonna suck a lot of energy out of him because I know how much it meant to him," he said.
"Whatever went on there would have been a big call for him to step down as captain for India. So at some stage it is going to take a toll in a little way. If he gets into a battle on the field, he'll find that energy it straight away because that's the type of batsman he is and type of person he is. He's always up for a battle," Watson added.
Ravi Shastri
Former India head coach under Virat Kohli's regime has advised the ex-RCB captain to take a six months break and come fresh.
"Virat Kohli needs a break. He is cooked. He has been playing continuously and the bubble life takes a toll on everyone. Around the World Cup, he will not be the first person to take a break," Ravi Shastri told host broadcaster Star Sports.
Kevin Pietersen
Kevin Pietersen feels Virat Kohli is dealing with a mental block as he looked short of confidence at times.
"He is the biggest star in the world. Virat needs to switch off for six months – completely from social media and cricket. He has had a lot to deal with. He had a wedding, had a baby, media pressure, a lot. Once he come back refreshed, he will be a difficult batsman to handle," Pietersen told Star Sports.
IPL 2022: From Shane Watson to Ravi Shastri, how world cricket is reacting to Virat Kohli's new low after straight ducks in IPL 2022
IPL 2022: Daniel Vettori wants T Natarajan's India comeback- check why?
Daniel Vettori
Ex-RCB captain Daniel Vettori has also broken his silence over Virat Kohli's lean patch. He feels that Virat should be trusted to come good as the tournament progresses.
"It will be up to the individual. It will be up to Kohli and his experience and his understanding of himself; how he will manage his way out of it. If you try to help, you just get in the way and you'll probably say the wrong thing and alienate him. It's easier just to say, 'Virat, we trust you completely, and we'll see you at the backend of the tournament, winning games for us'," Vettori told ESPNCricinfo.
Sanjay Bangar
RCB head coach has defended Virat Kohli's form. He said that the players go through these rough patches.
"He (Kohli) is somebody who has consistently performed for RCB. Players go through these kinds of rough patches. He started the season really well, nearly hit the winning runs in Pune but then you have an odd run-out or the first edge that finds his bat lands in the fielder's hands," said Sanjay Bangar in a press conference.
"He is certainly doing everything that is in his control. He is doing his fitness and skills and taking good breaks and not letting the pressure get to him. He has been taking breaks at regular intervals and will continue to do so going forward," he added.
Virat Kohli in IPL 2022
| | | | | |
| --- | --- | --- | --- | --- |
| Match | Bat | Date | Ground | Format |
| RCB vs Sunrisers | 0 | 23-Apr-2022 | Brabourne | T20 |
| RCB vs Super Giants | 0 | 19-Apr-2022 | DY Patil | T20 |
| RCB vs Capitals | 12 | 16-Apr-2022 | Wankhede | T20 |
| RCB vs Super Kings | 1 | 12-Apr-2022 | DY Patil | T20 |
| RCB vs Mumbai | 48 | 09-Apr-2022 | Pune | T20 |
| RCB vs Royals | 5 | 05-Apr-2022 | Wankhede | T20 |
| RCB vs KKR | 12 | 30-Mar-2022 | DY Patil | T20 |
| RCB vs Punjab Kings | 41* | 27-Mar-2022 | DY Patil | T20 |
IPL 2022: From Shane Watson to Ravi Shastri, how world cricket is reacting to Virat Kohli's new low after straight ducks in IPL 2022
IPL 2022 LIVE Streaming: Great news for IPL Fans, Disney+ Hotstar now offering 3 month subscription for just Rs.99 this SUPER-WEEKEND: Follow IPL LIVE Streaming
For more sports news and IPL 2022 live score updates, follow us at InsideSport.IN