India Playing XI vs NZ 1st ODI: Umran Malik, Arshdeep Singh make ODI debut, Sanju Samson in Playing XI, Follow IND vs NZ LIVE Updates
India Playing XI vs NZ 1st ODI: India vs NewZealand ODI: India's 2023 World Cup preparations begin against World No 1 NewZealand. While India…
India Playing XI vs NZ 1st ODI: India vs NewZealand ODI: India's 2023 World Cup preparations begin against World No 1 NewZealand. While India are without several top players including Rohit Sharma and Virat Kohli. But it is also an opportunity for the team management to experiment. Umran Malik and Arshdeep Singh have been handed debut caps by Shikhar Dhawan. With Deepak Hooda sitting out, Sanju Samson is finally a part of the starting lineup against New Zealand. Follow IND vs NZ LIVE Updates on InsideSport.IN
India Playing XI: Shikhar Dhawan(c), Shubman Gill, Rishabh Pant(w), Shreyas Iyer, Suryakumar Yadav, Sanju Samson, Washington Sundar, Shardul Thakur, Umran Malik, Arshdeep Singh, Yuzvendra Chahal
Umran Malik got a recall to India team. But he remained unused in the T20 series. On the other hand, Arshdeep Singh played in both games besides T20 World Cup.
IND vs NZ LIVE: Shikhar Dhawan and Co begin training in Auckland, Deepak Chahar, Shardul Thakur return, all eyes on Samson, Umran – Check pics
India Playing XI vs NZ 1st ODI: Umran Malik, Arshdeep Singh make ODI debut, Sanju Samson in Playing XI, Follow IND vs NZ LIVE Updates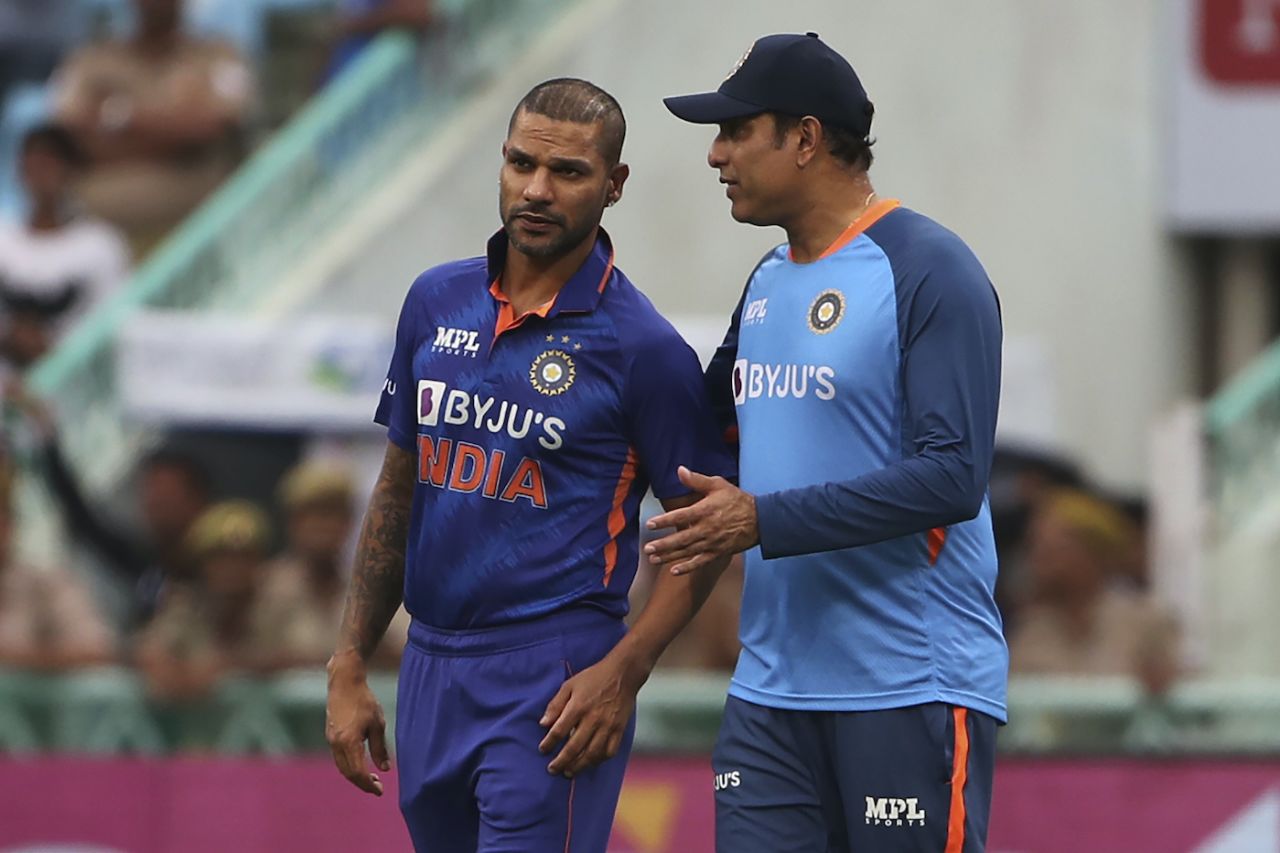 In the batting department, India have a lot of options. With Suryakumar Yadav set to get a longer run in ODIs to prepare for the WC, he is likely to seal the No 4 spot. But the competition for the spot is between Deepak Hooda and Sanju Samson.
Sanju made a comeback to Indian team only to warm the bench in T20 series. He finally gets the nod as he has been in the plans of the ODI team and the World Cup.
— BCCI (@BCCI) November 23, 2022
The Kerala batter has been in fine form. However, with Deepak Hooda playing the all-rounder's role, Samson has struggled to find the spot. Moreover, in T20 team, Hardik Pandya has sent a clear message, 'more all-rounders the better.'
Considering that move, Sanju Samson will have to impress in the ODIs. He almost took India home against West Indies with a brilliant knock. With KL Rahul struggling to hit at high tempo, India may look at options including Samson.
"If they are sitting out… Sanju Samson, for example, we wanted to play him. But for whatever reason, we couldn't. I can get into their shoes and understand how they are feeling. As a cricketer, it is difficult, whatever one might say. You are in the Indian team, but you are not getting a chance in the XI. So that's difficult," Hardik Pandya said after the T20 series.
India Playing XI vs NZ 1st ODI:
Shikhar Dhawan(c), Shubman Gill, Rishabh Pant(w), Shreyas Iyer, Suryakumar Yadav, Sanju Samson, Washington Sundar, Shardul Thakur, Umran Malik, Arshdeep Singh, Yuzvendra Chahal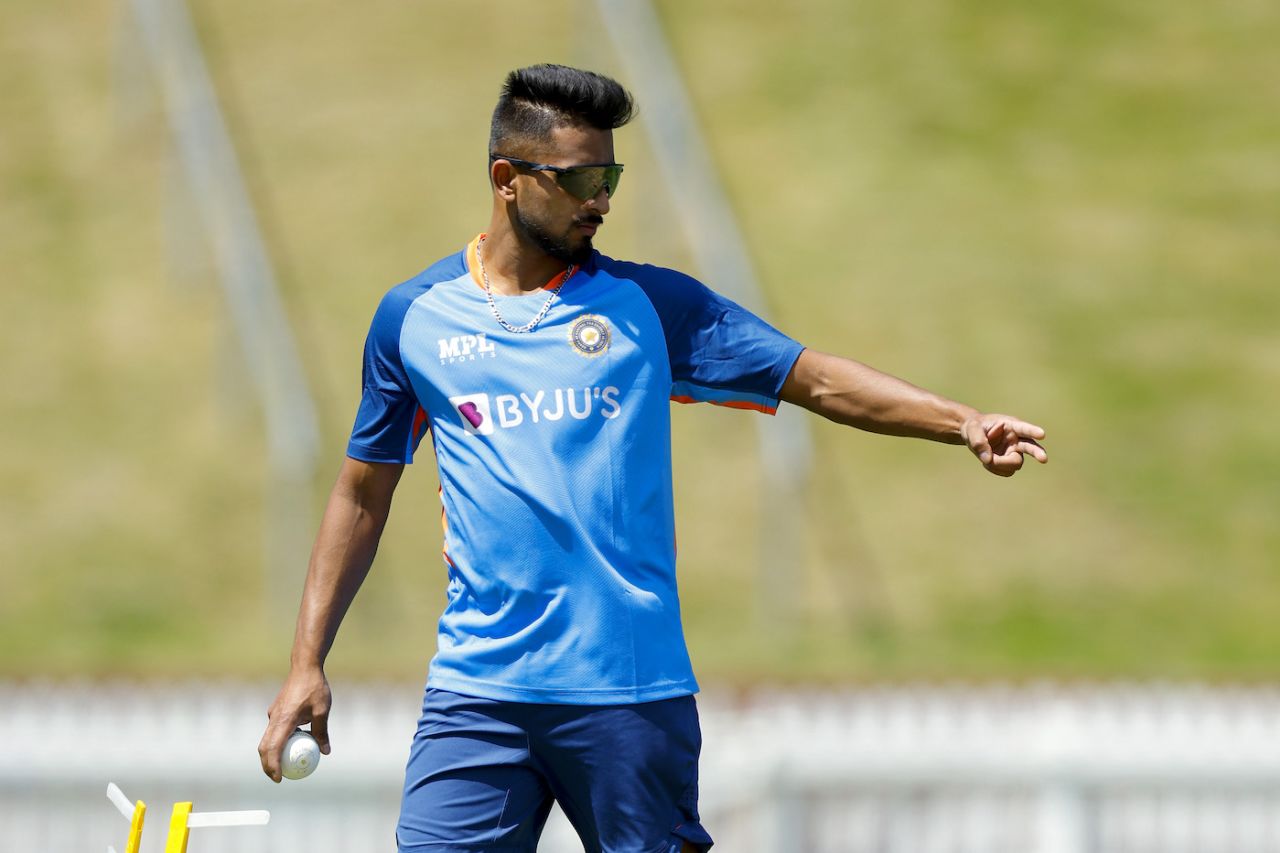 India Playing XI vs NZ 1st ODI: What to expect from Team India in 1st ODI?
India will have the Shikhar Dhawan-Shubman Gill opening pair continuing in the series.
At No 3, Shreyas Iyer has made a strong case in Virat Kohli's absence. He is set to continue.
Suryakumar Yadav is now a crucial member of the team. Although he may have to fight with KL Rahul for the World Cup spot, at present, his spot is secure.
Rishabh Pant will occupy the No 5 slot. Although he is woeful form, he will keep his place on the virtue of being the vice-captain.
The No 6 spot is where the contention begins. India would have ideally wanted an all-rounder. But with Sanju Samson around, India would take the chance.
But that also means India will be with just five specialist bowlers and no sixth bowling option.
With Deepak Chahar set to return, India will go with three-man pace attack with Kul-Cha as spinners.
Apart from Chahar and Umran, Shardul Thakur will be the third seamer.
Both Kuldeep Yadav and Yuzvendra Chahal are India's designated wrist spinners.
India's squad for New Zealand ODIs:  Shikhar Dhawan (C), Shubman Gill, Deepak Hooda, Suryakumar Yadav, Shreyas Iyer, Rishabh Pant (VC and WK), Sanju Samson (WK), Washington Sundar, Shardul Thakur, Yuzvendra Chahal, Kuldeep Yadav, Arshdeep Singh, Deepak Chahar, Umran Malik
India Playing XI vs NZ 1st ODI: Umran Malik, Arshdeep Singh make ODI debut, Sanju Samson in Playing XI, Follow IND vs NZ LIVE Updates
Follow InsideSport on GOOGLE NEWS / Follow IND vs NZ Live Updates with InsideSport.IN.