India at Tokyo Olympics Rewards: Check out the rewards received by the Tokyo Olympics medal winners
India at Tokyo Olympics Rewards: Check out the rewards received by the Tokyo Olympics medal winners: Haryana and Punjab governments on Thursday announced…
India at Tokyo Olympics Rewards: Check out the rewards received by the Tokyo Olympics medal winners: Haryana and Punjab governments on Thursday announced cash awards for Olympic medallists including members of the men's hockey team and wrestler Ravi Dahiya. Other medal winners including Mirabai Chanu, Lovlina Borgohain, Men's Hockey Team, PV Sindhu, and Neeraj Chopra have been rewarded by the governments as well as private businesses for their performances at the Olympics.
India at Tokyo Olympics Rewards:
Neeraj Chopra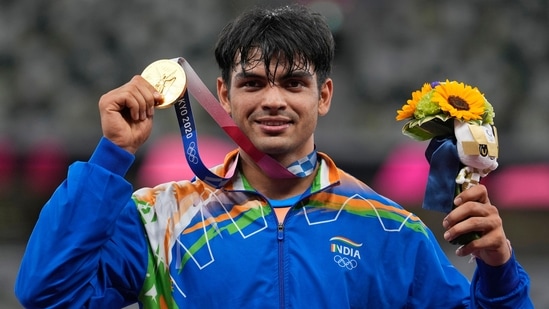 The state government has announced a cash prize of Rs. 6 crores
IOC has awarded Rs. 75 lakhs
BCCI has awarded Rs. 1 crore
Punjab Sports and Youth Services Minister Rana Gurmit Singh Sodhi have awarded cash Rs 32.67 crores
Chennai Super Kings has awarded Rs. 1 crore
Ravi Dahiya
Haryana government has awarded Rs. 4 crores
IOC has awarded Rs. 40 lakhs
Haryana CM has awarded Rs. 4 crores, Class-1 govt job, world-class indoor wrestling stadium at Nahari village in Sonipat
Mirabai Chanu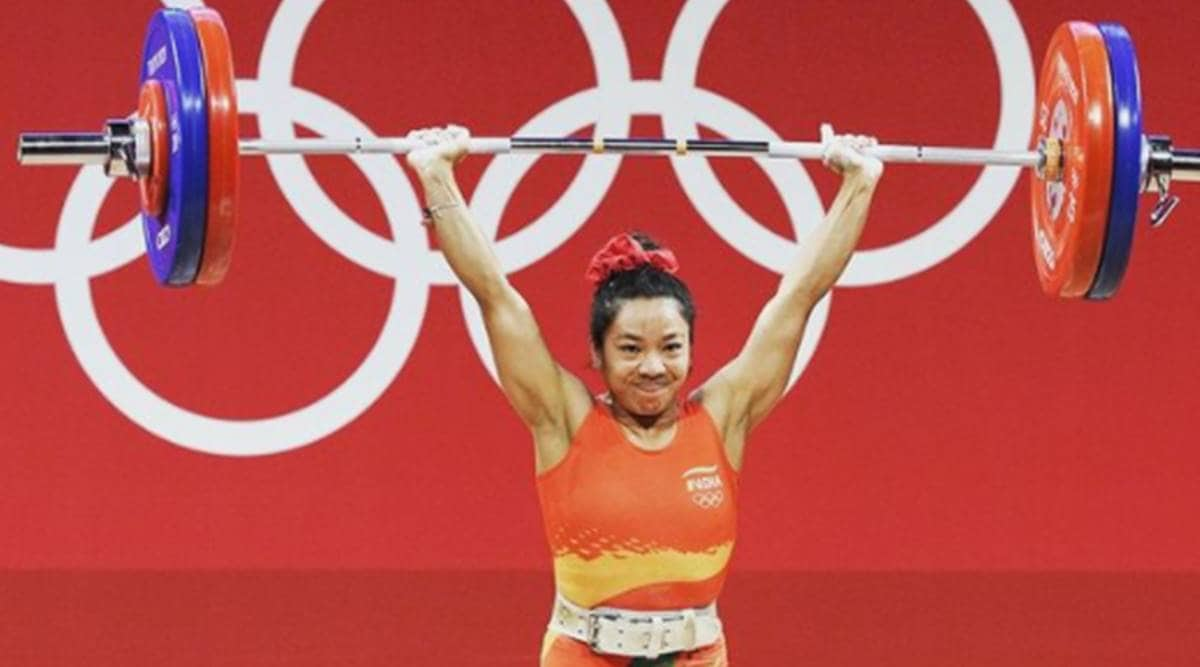 IOC has awarded Rs. 40 lakhs
Promotion in her job in the Northern Frontier Railway along with Rs. 2 crores
PV Sindhu
IOC has awarded Rs. 25 lakhs
Andhra Pradesh government has awarded Rs. 30 lakhs
According to some reports, she received a 2 acre of land in Vizag to set up a badminton academy
Indian men's hockey team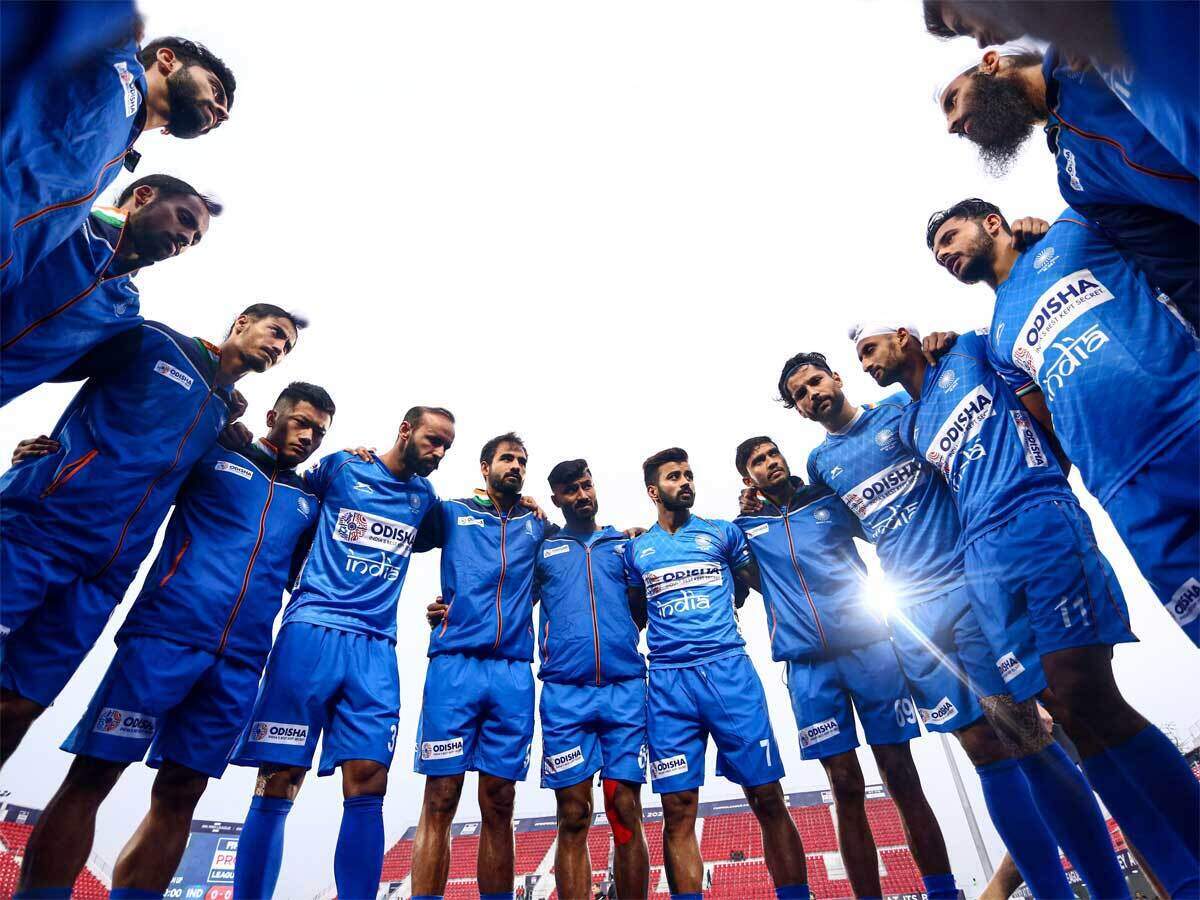 IOC has awarded Rs. 25 lakhs for players
Punjab government has awarded Rs. 1 crore to each of the 8 players from Punjab
Rs. 2.5 crores awarded to Surender Kumar and Sumit Walmiki along with Class-2 government jobs
Rana Sodhi said that the cash award money for 11 state players, who were part of the Indian hockey team that brought laurels in Olympics by winning a medal (bronze) after 41 years of drought, has also been increased from Rs 1 crore each to Rs 2.51 crore each.
Lovlina Borgohain
IOC has awarded Rs. 25 lakhs
A road was built near her house
Class 1 government job
Assam CM Himanta Biswa Sarma offers the post of DSP to bronze medalist boxer Lovlina Borgohain. A road in Guwahati will be named after the boxer. A stadium will be constructed in her name in her home town Golaghat. Her coach will be given Rs 1 Lakh.
Tokyo Olympics: Neeraj Chopra's coach Uwe Hohn on his way out, 'No contract extension for him despite landing Gold Medal for India'
India at Tokyo Olympics Rewards: Rewards given by private institutes
Go First
Go First Airlines, previously known as GoAir, has said that it would give free tickets to all the six Olympics medal winners and the men's hockey team, for the next five years.
Go First, in a statement on Sunday, said it is offering free travel to "all medal-winners for the next five years until 2025" to celebrate India's best-ever haul of seven medals at an Olympics. "The seven Olympics medallists Mirabai Chanu (weight-lifting), PV Sindhu (badminton), Lovlina Borgohain (boxing), the men's hockey team, Ravi Kumar Dahiya (wrestling), Bajrang Punia (wrestling), and gold medallist Neeraj Chopra (javelin throw) will be provided free air travel for any Go First sectors for the next five years," Go First noted.
Star Air
Regional carrier Star Air, which connects 13 cities in India, has said that it will offer the medal winners a lifetime of free air travel. The airlines said in a statement, "privilege to offer our Tokyo Olympic champions a lifetime of free air travel".
IndiGo Airlines
Indian airliner IndiGo announced that it will offer unlimited free travel to 'Gold Medallist' Neeraj Chopra for a period of one year.
Ronojoy Dutta, Whole-time Director & Chief Executive Officer, IndiGo said, "Neeraj we were all overjoyed to hear about your remarkable achievement. You have made the country proud, and I know all IndiGo employees would be truly honored to welcome you onboard one of our flights. With all humility, we would like to offer you free flights on IndiGo for a year. You have shown us what hard work, resilience, and passion can achieve and I am sure you will be a torchbearer for future Indian athletes. Well done, Neeraj".
Mahindra and Mahindra
At Neeraj Chopra's win at, Mahindra and Mahindra Group Chairman, Anand Mahindra has promised to gift the gold medallist the upcoming SUV XUV700, on the request made on Twitter by a follower.
BYJU's
BYJU's, an ardent support of sports in the country has announced cash prizes for Olympics winners of India. The company has announced a ₹2 crores cash reward for Neeraj Chopra, and ₹1 crore each for Mirabai Chanu, Ravi Kumar Dahiya, Lovlina Borgohain, PV Sindhu, and Bajrang Punia.
Byju Raveendran, Founder, and CEO said – "Sports has a critical role to play in nation-building, and it's time that we celebrate our Olympic heroes, not just once in 4 years, but every single day. They deserve all the adoration they get, and after this historic achievement at Tokyo 2020 we are rewarding the players for their efforts, sacrifices, and achievements."
"We hope that this small gesture will help them in their journey going forward to win more laurels for the country and also encourage many more youngsters to dream big. India has a huge potential to produce many more sporting champions and it is important to celebrate successes like this and make them heroes so that we transform ourselves from a Sport loving nation to a sport-playing nation. Thank you for filling us with so much pride," he added.
Domino's Pizza
Pizza chain Domino's has promised weightlifter Mirabai Chanu free pizzas for life after the Olympic athlete helped India win its first silver medal at the Tokyo Olympics. This was after Chanu had said she craved pizza in an interview with a TV channel.
"Congratulations on bringing the medal home! You brought the dreams of a billion+ Indians to life and we couldn't be happier to treat you to FREE Domino's pizza for life. Congratulations again!!" Domino's India posted on its Twitter handle.
India at Tokyo Olympics Rewards: Check out the rewards received by the Tokyo Olympics medal winners