IND-W vs AUS-W Tickets: After record turnout at DY Patil Stadium, CCI forced to make crowd arrangements at Brabourne Stadium, registration & ticket fee introduced – Check Details
IND-W vs AUS-W Tickets: India-W vs Australia-W LIVE:  The 47,000 turnout at DY Patil Stadium for the IND-W vs AUS-W 2nd T20I…
IND-W vs AUS-W Tickets: India-W vs Australia-W LIVE:  The 47,000 turnout at DY Patil Stadium for the IND-W vs AUS-W 2nd T20I has forced CCI to make changes to crowd arrangements at Brabourne Stadium. The authorities have introduced registration and ticket fee for boys and men following the 3rd match. With free tickets, the first two T20s saw great turnouts. But as crowd management has become a problem, the CCI with consultation from BCCI has decided to have match tickets. Follow India-Women vs Australia-Women Live Updates with InsideSport.IN.
Fans will be allowed to watch the  IND-W vs AUS-W 3rd T20I for free just like the first two matches. While women will continue to avail the benefits for all three matches, the boys and men will need to shell out money post the third match.
IND-W vs AUS-W Live Streaming: When & How to watch India Women vs Australia Women 3rd T20I LIVE in India, Check out
IND-W vs AUS-W Tickets: After record turnout at DY Patil Stadium, CCI forced to make crowd arrangements at Brabourne Stadium, registration & ticket fee introduced – Check Details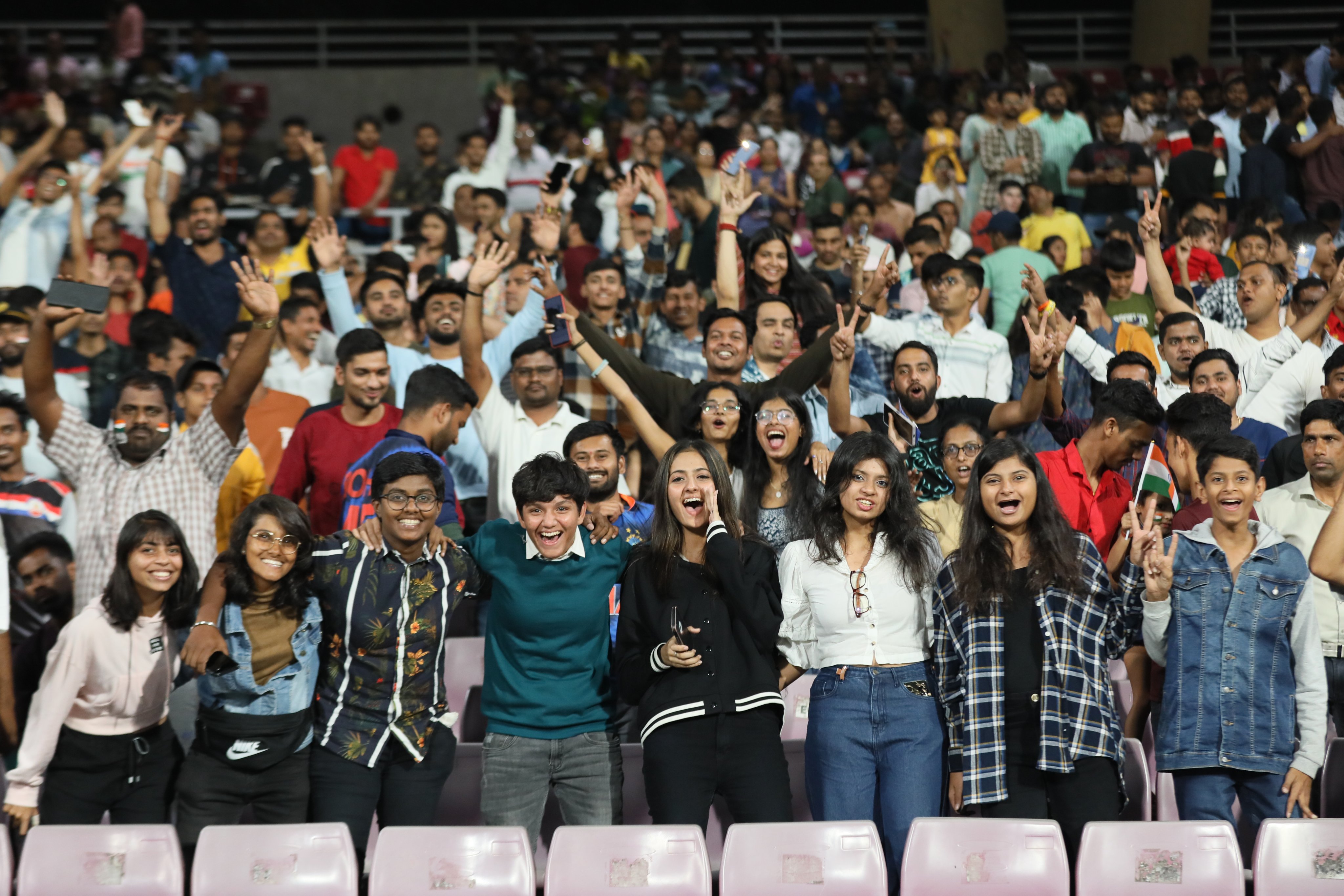 IND-W vs AUS-W T20I: Details about how to book tickets for last three T20I matches
The first two matches of the IND-W vs AUS-W T20I played at DY Patil stadium received huge response from the crowd. In the second match a crowd of over 47,000  has turned up to witness the nail biting encounter. The CCI stadium has a relatively lower seating capacity compared to DY Patil. Due to low seating capacity they have been forced to take action taken to regulate the crowd. The BCCI has shared the details with a tweet on their social media handle.
ENTRY FREE for Girls/Women for all 3⃣ #INDvAUS T20Is at the Brabourne Stadium – CCI 🙌

ENTRY FREE for Boys/Men for the 3rd T20I after registering via https://t.co/NTJAhUOZXL 👌

Nominal Charge for Boys/Men for 4th & 5th T20I – booking via https://t.co/NTJAhUOZXL 👍#TeamIndia pic.twitter.com/AJ6ezxfzzn

— BCCI Women (@BCCIWomen) December 13, 2022
The Times of India quoting their reliable source has reported that CCI has been force forced to rework on their plan to manage the crowd following the huge response in the opening two matches. The reliable source said, "We are rushing to make arrangements for the crowd for these matches. We were initially told by the BCCI there would be hardly 1,000-2000 fans at the venue, but now we are being suddenly told that things are different now,".
IND-W AUS-W T20 Series: To boost women's cricket, BCCI and MCA makes entry free for Women Fans for 5 match T20 series: Follow IND-W vs AUS-W 1st t20 live
The source further said, "We've decided there will be free entry on December 14, subject to our seating capacity. However, it will require registration on bookmyshow.com from tomorrow. For the games on December 17th and 20th, women fans will not be charged, but men and boys will have to pay a nominal charge (Rs 100-200). We are doing this purely to regulate the crowd, as our capacity is much lower in comparison to Wankhede or D Y Patil Stadium,".
 The success of IND-W vs AUS-W T20I series a boost for Women's IPL
The decision to provide free tickets has certainly paid dividends with the crowds taking more interest in the women's cricket. The BCCI is  looking to promote the game as much as possible and the idea of holding day night matches has certainly paid dividends. The series will also help in promoting Women's IPL which would be making it's debut next year. With top women players expected to take part in the inaugural WPL  fans will be eager to watch the top class international players in action.
IND-W vs AUS-W Tickets: After record turnout at DY Patil Stadium, CCI forced to make crowd arrangements at Brabourne Stadium, registration & ticket fee introduced – Check Details
Follow InsideSport on GOOGLE NEWS / Follow IND-W vs AUS-W T20I Live Updates with InsideSport.IN