IND vs WI USA T20: India & West Indies players yet to get VISA, CWI planning to host last two T20s in Caribbean, Follow LIVE Updates
IND vs WI USA T20 – INDIA WESTINDIES T20 Series: Cricket West Indies are in a big fix in their plans to…
IND vs WI USA T20 – INDIA WESTINDIES T20 Series: Cricket West Indies are in a big fix in their plans to host the last two T20s in Florida. Both India and West Indies players haven't yet received visas. The matches were scheduled for August 6 & 7. While as host board, CWI are supposed to arrange the logistics, it has been learnt that BCCI has stepped in to help with the visa issue. Follow India vs WestIndies LIVE Updates on InsideSport.IN.
"Some already have visas for the US. But some haven't yet got their visas. We are in touch with both Cricket West Indies and also trying through our Ministry of Foreign Affairs to get things going. But at this moment, this is how things stand. Since CWI are the hosts, they are free to make changes to the existing schedule," a senior BCCI official told InsideSport.
IND vs WI USA T20: India & West Indies players yet to get VISA, CWI planning to host last two T20s in Caribbean, Follow LIVE Updates
IND Playing XI vs WI 2nd T20I: Rahul Dravid faces Shreyas Iyer conundrum with Samson, Hooda knocking, will Kuldeep make his comeback? Follow IND vs WI LIVE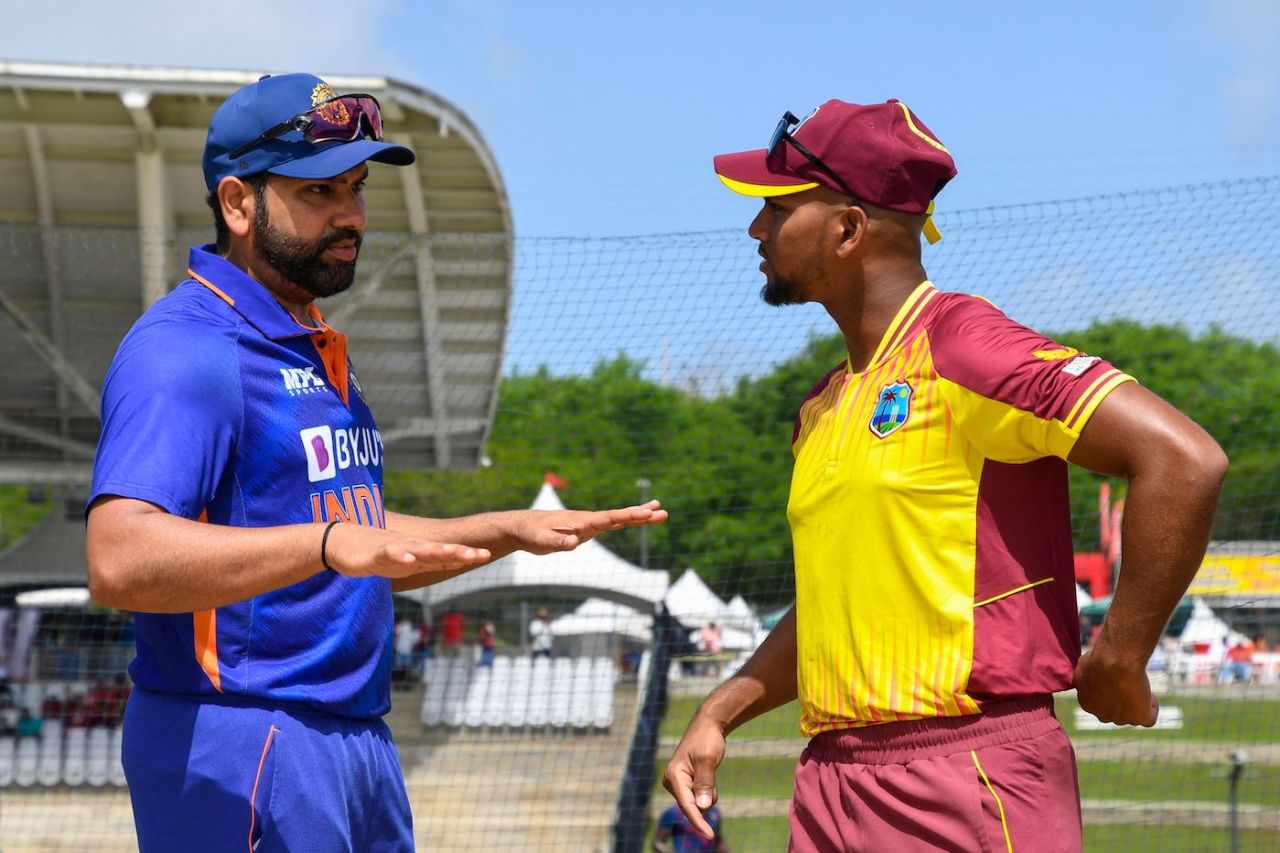 IND vs WI USA T20: India & West Indies players yet to get VISA, CWI planning to host last two T20s in Caribbean, Follow LIVE Updates
However, if things don't work out, CWI will be hosting the last two games in one of the Caribbean islands. Central Broward Park at Lauderhill in Florida were the original hosts as part of ICC's initiative to promote cricket in the US. However, the visa has continued to be an issue for players, especially from India. While some have already received their visas, many are yet to from both squads.
Both set of players were supposed to receive their travel documents to the USA in Saint Kitts & Nevis where the 2nd and third T20s were supposed to take place. However, they are yet to. As per a Cricbuzz report, players may have to travel back to Trinidad for the visa documents before travelling to the US.
The #MenInMaroon have travelled from Trinidad to St. Kitts for the second leg of the @goldmedalindia T20 Cup Powered by Kent Water Purifiers ✈️ 🏏

Matches on Monday and Tuesday at Warner Park! #MenInMaroon pic.twitter.com/zzBftPMCJP

— Windies Cricket (@windiescricket) July 31, 2022
With the logistics hassle, the CWI are mulling making changes in the schedule and holding the remaining two games in the West Indies.
"There are options being explored while we continue to pursue the possibilities of receiving the outstanding visas," Ricky Skerritt, the president of the CWI told Cricbuzz.
India & West Indies players reach St Kitts & Nevis: Meanwhile, India and West Indies players have reached St Kitts & Nevis for the 2nd T20. The match will be played on Monday.
IND vs WI USA T20: India & West Indies players yet to get VISA, CWI planning to host last two T20s in Caribbean, Follow LIVE Updates