IND vs WI 1st ODI: Rishabh Pant CONSIDERED to be named VICE-CAPTAIN for 1st ODI in KL Rahul's absence
IND vs WI 1st ODI: Rishabh Pant to be vice-captain? – KL Rahul's extended break and Jasprit Bumrah's absence has created a vacancy…
IND vs WI 1st ODI: Rishabh Pant to be vice-captain? – KL Rahul's extended break and Jasprit Bumrah's absence has created a vacancy for the vice-captaincy role for the 1st ODI against West Indies. With Rohit Sharma back to lead the side, Rishabh Pant is expected to be named vice-captain for the match on February 6. Follow India vs West Indies Live Updates on InsideSport.IN.
The designated vice-captain KL Rahul will miss the 1st ODI as he is on an extended break while the second vice-captain Jasprit Bumrah has been rested, opening up an opportunity for others to step in. While Shikhar Dhawan has led India in the Sri Lanka tour, he could fill in the gap for a match. But it is Rishabh Pant who has emerged as the contender.
IND vs WI 1st ODI: Rishabh Pant CONSIDERED to be named VICE-CAPTAIN for 1st ODI in KL Rahul's absence
Also Read: IND vs WI: No charter flights for Indian players, all players to assemble on their own in Ahmedabad – Follow Live Updates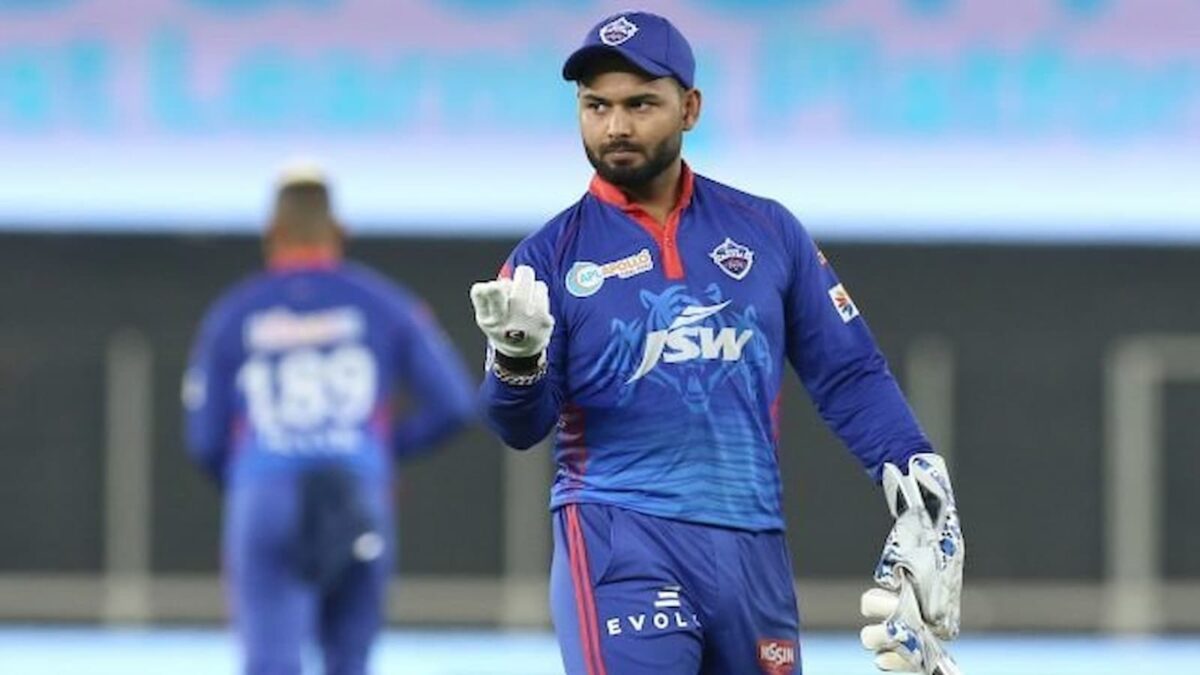 "See, it's a matter of just a match as KL will join in from the 2nd game. Both Shikhar and Rishabh could be able deputies. Rishabh as a wicketkeeper anyway has a lot of say in captaincy decisions for reviews and field setting. If they feel the need of a vice-captain, either of them can fill in the shoes," a top BCCI official told InsideSport.
While India might not have needed a deputy especially with Virat Kohli present on the field, the fact that selectors are already looking to groom a youngster as the Test captain for 2024 WTC cycle, Rishabh Pant has slowly emerged as a contender besides KL Rahul.
IND vs WI 1st ODI: Rishabh Pant CONSIDERED to be named VICE-CAPTAIN for 1st ODI in KL Rahul's absence
Jasprit Bumrah, Mohd. Shami have been rested from the series.
KL Rahul will be available from 2nd ODI onwards.
R Jadeja is undergoing his final stage of recovery post his knee injury and will not be available for the ODIs and T20Is.
Axar Patel will be available for the T20Is.

— BCCI (@BCCI) January 26, 2022
IND vs WI 1st ODI: Why Rishabh Pant is considered as VC for 1st ODI?
The selectors have zeroed in on KL Rahul and Rishabh Pant as the two potential candidates for Test captaincy.
While Jasprit Bumrah was named the vice-captain for SA ODIs, with workload management, he is likely to miss a chunk of home games.
Rishabh Pant with a lot of inputs from behind the stumps contributes to captaincy decisions.
In Rohit Sharma and KL Rahul's absence, he is considered to be the next leader in Test cricket.
Even though Shikhar Dhawan and Virat Kohli will be present on the field, the vice-captaincy mantle could go to Pant for that reason in the 1st ODI.
KL Rahul will take the role back from 2nd match.
IND vs WI 1st ODI: Rishabh Pant CONSIDERED to be named VICE-CAPTAIN for 1st ODI in KL Rahul's absence
Also Read: INDIA vs WI Series: 'SELECTION MADNESS' or 'BOLD MOVES', Eyebrows are being raised on 3 Selection decisions by Selectors, check out
Rishabh Pant led Delhi Capitals successfully in the IPL and the selectors and the BCCI want to monitor his progress as a future leader. For now, Rohit Sharma is expected to be the bridge for Test captaincy and is unlikely to continue to lead in all three formats beyond 2023 World Test Championship Final.
"You need to keep the next in line ready. I'm not saying Rishabh will make a good captain or will be the captain. But you have to look at potential options and groom them. For now, KL and Rishabh are both good options who have a guaranteed place in the side. Rishabh has shown maturity while KL is also catching up," the official said.
IND vs WI 1st ODI: Rishabh Pant CONSIDERED to be named VICE-CAPTAIN for 1st ODI in KL Rahul's absence