IND vs SA LIVE: Deepak Chahar hands Tristan Stubbs LIFELINE with warning days after Deepti Sharma mankad at Lord's – Watch video
IND vs SA LIVE: IND vs SA 3rd T20: Deepak Chahar mankad – Days after Deepti Sharma caused a stir with a…
IND vs SA LIVE: IND vs SA 3rd T20: Deepak Chahar mankad – Days after Deepti Sharma caused a stir with a mankad at Lord's, Deepak Chahar handed Tristan Stubbs a lifeline in Indore. While the rules have been amended, Chahar steered clear of controversy and issued a warning to the South African for backing up too much at the non-striker's end. Follow India vs SouthAfrica LIVE updates on Insidesport.IN
IND vs SA Highlights: Rossouw & De Kock STAR as SouthAfrica thrash India…
IND vs SA ODI: 1st ODI in Lucknow on Thursday, Shikhar Dhawan led team practice scheduled today at 1PM: Follow…
IND vs SA LIVE: Deepak Chahar hands Tristan Stubbs LIFELINE with warning days after Deepti Sharma mankad at Lord's – Watch video
Deepak Chahar mankad: Deepak Chahar attempted a mankad on Tuesday in a high octane clash at the Holkar Stadium in Indore. The CSK player ran in to bowl the 16th over of the innings when Tristan Stubbs at the non strikers end was way out of his crease.
The Indian pacer issued a gentle warning as the crowd roared in delight. Even Chahar had a wry smile on his face as he walked back to his mark. The Indian pacer had a similar opportunity in the Zimbabwe series as well, but opted against doing so like he did in Indore. Watch the video here:
Deepak Chahar Attempted Mankand IND vs SA pic.twitter.com/Ov9pcKLw6D

— MohiCric (@MohitKu38157375) October 4, 2022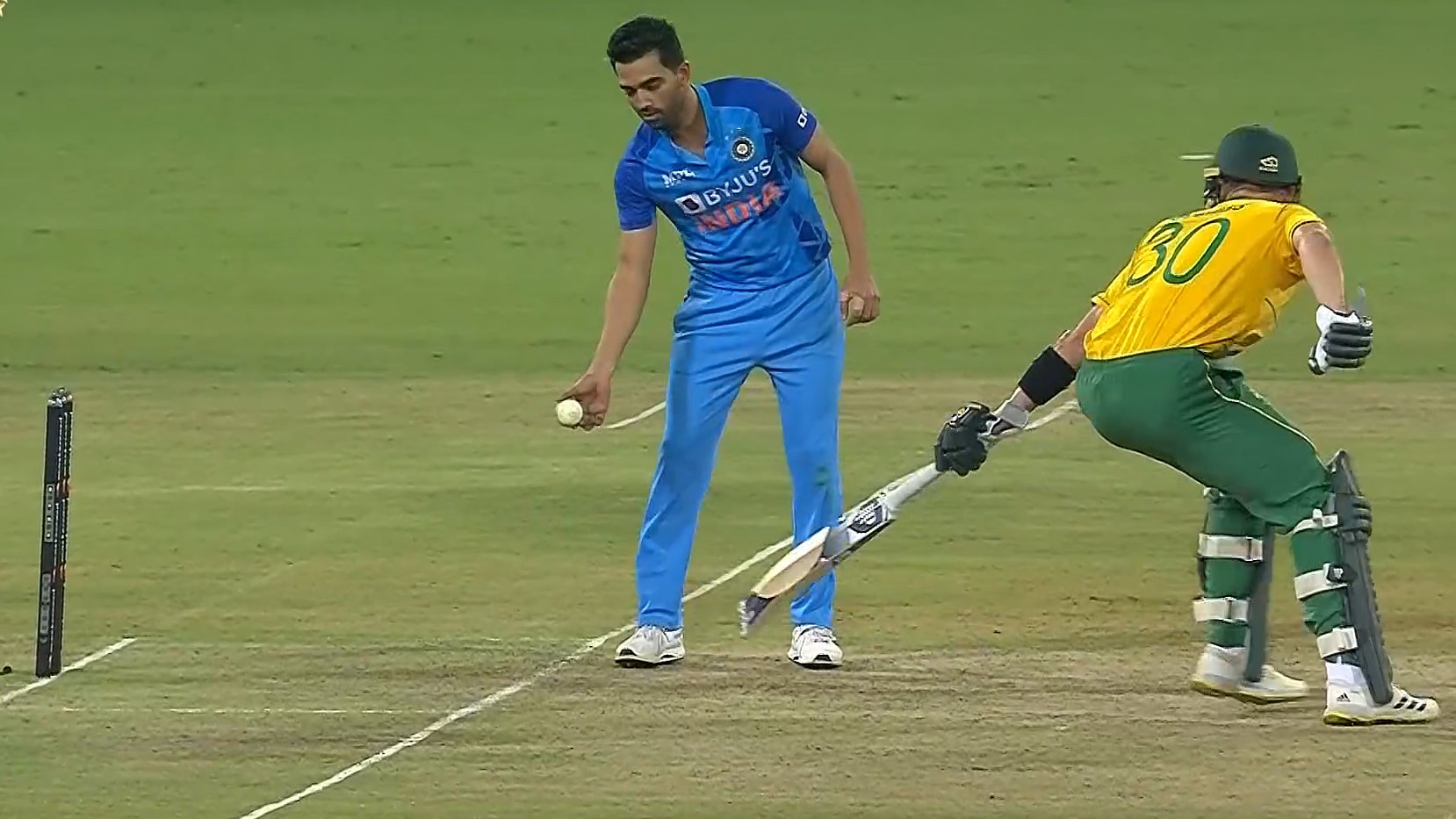 The incident takes place weeks after Deepti Sharma caused a stir after running out Charlotte Dean at Lord's. She didn't warn the batter prior to dismissing her as Chahar did on Tuesday. However, the cricketing law doesn't dictate so.While the ICC has amended the laws of the game allowing the bowlers to run the non-striker out, the stigma exists with Deepti being on the receiving end of vitriol.
IND vs SA LIVE: Deepak Chahar hands Tristan Stubbs LIFELINE with warning days after Deepti Sharma mankad at Lord's – Watch video