IND vs AUS LIVE: Selection committee member says, 'Mohammed Shami can still walk into India T20 WC Squad' but few CONDITIONS applied: Check OUT
IND vs AUS LIVE – Mohammed Shami T20 WC: Desperate time, desperate measures, Mohammed Shami is back in the T20 fold after…
IND vs AUS LIVE – Mohammed Shami T20 WC: Desperate time, desperate measures, Mohammed Shami is back in the T20 fold after 10 months of exile just ahead of T20 World Cup 2022. He was clearly told after T20 WC 2021, he won't feature in T20I. However, with Jasprit Bumrah and Harshal Patel still recovering, Shami has got T20 lifeline. Though on standby, Shami can still make it to 15 member squad under the following conditions: Follow India Squad T20 WC & India vs Australia LIVE Updates on InsideSport.IN.
InsideSport spoke to a selection committee member – who confirmed that Shami along with others will be closely monitored during the India vs Australia T20 Series. One slip-up in performance by someone or an injury for anyone can give Shami entry into India's T20 WC Squad.
Shami himself would also have to prove his mettle in the limited opportunities he will have.
"Someone who hasn't played for 10 months in T20Is cannot be selected directly for T20 World Cup. There was a process that was followed.
Harshal Patel made the most during his absence. And it cannot be overlooked. Had Harshal or Jasprit not recovered, Shami could have been selected. He too has to follow the process," a selection committee member told InsideSport.
IND vs AUS LIVE: Selection committee member says, 'Mohammed Shami can still walk into India T20 WC Squad' but few CONDITIONS applied: Check OUT
India T20 WC Squad: Rohit Sharma ponders on 4 options to fill Ravindra Jadeja void, will try it out during IND vs AUS T20 Series: Follow LIVE UPDATES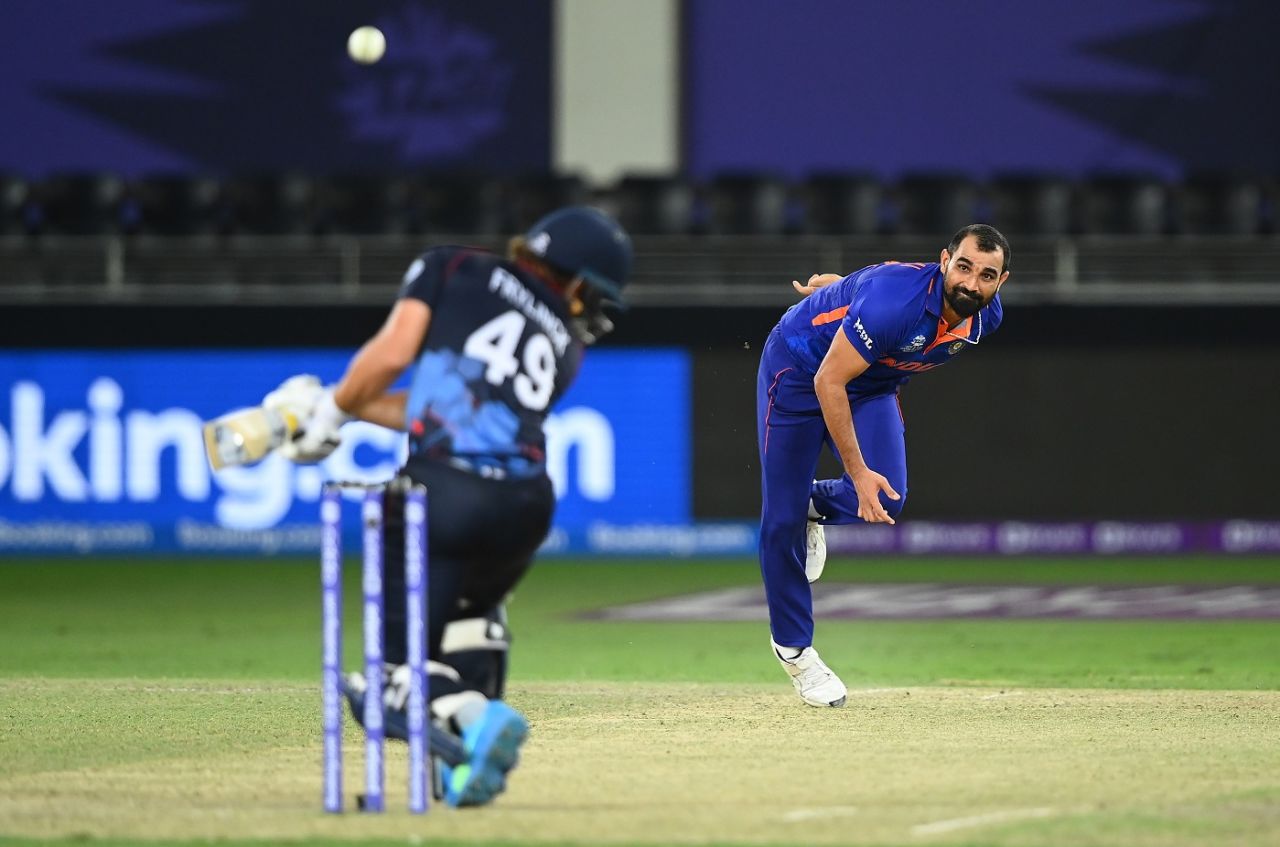 InsideSport understands that Shami will be the first to get into the T20 WC 15-member squad ahead of Deepak Chahar if some one gets injured.
INDIA T20 WC Squad – Why was Mohammed Shami left out? Before the T20 WC, Shami will get six T20s against Australia and South Africa to prove his worth.
Following his exclusion from India's T20 team, former cricketers and selectors raised the question. While selectors were in favour of adding him to the main squad. But Rahul Dravid and Rohit Sharma wanted an experienced spinner like R Ashwin in the 15.
Selectors picked a 4-member PACE ATTACK. Jasprit Bumrah & Harshal Patel as reported came back. Bhuvneshwar Kumar expectedly made the team. Arshdeep Singh was also rewarded for his performances in the death overs. With Hardik Pandya aiding the four-man pace battery, there was no place left for an additional pacer.
It is learnt that both captain & coach were of the view – that during the Australian summer, pitches will aid SPIN and the team needs to add variety in the attack.
According to the sources, in the selection meeting, it was a toss-up between Shami & Ashwin. As both Dravid & Rohit were in favour of Ashwin, selectors bowed down to their demand. Besides adding variety, Ashwin was preferred for his experience of bowling on pitches Down Under.
IND vs AUS LIVE: Selection committee member says, 'Mohammed Shami can still walk into India T20 WC Squad' but few CONDITIONS applied: Check OUT
T20 World Cup Squads: SriLanka, Pakistan announce squads, NewZealand postpone announcement for Sep 20: Follow LIVE Updates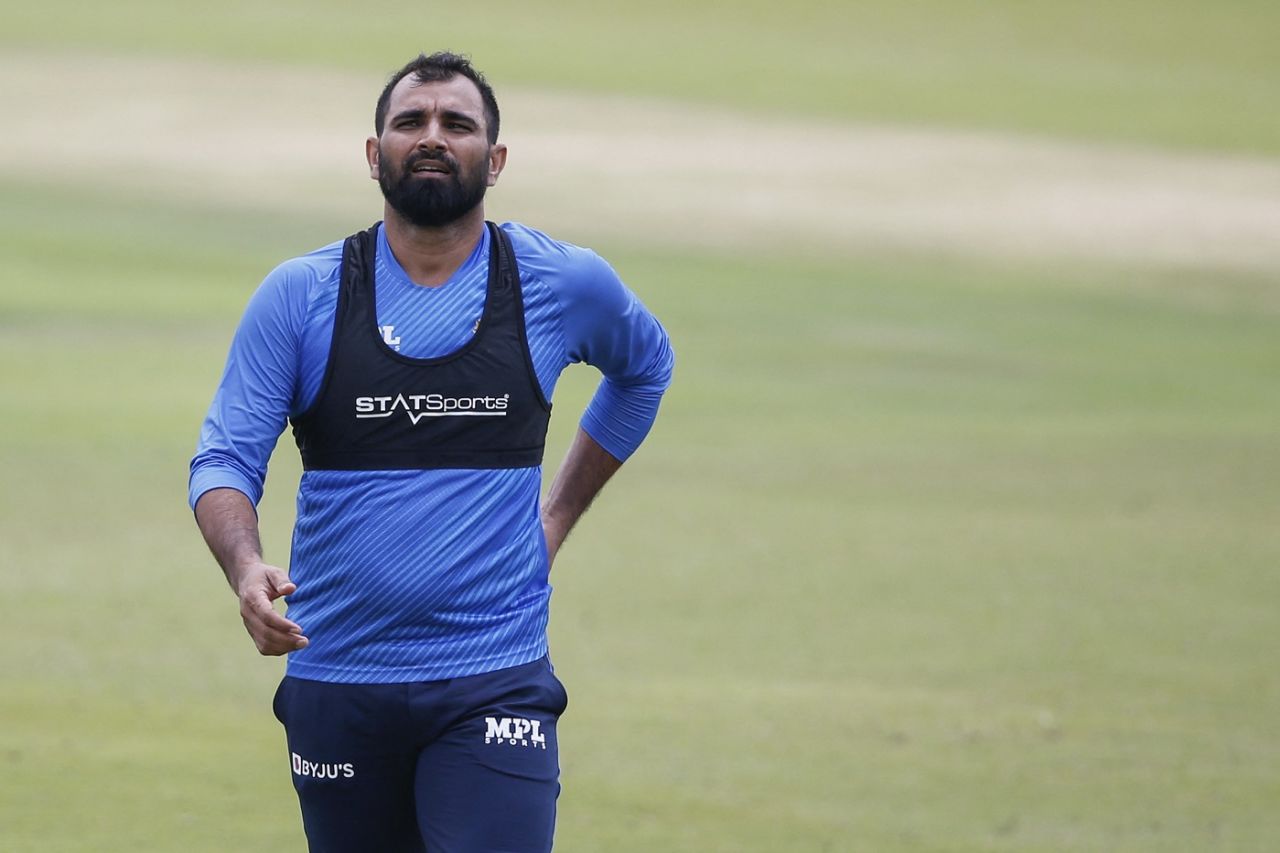 IND vs AUS LIVE: Why Shami is one step away from entering T20 WC squad?
Team India have 6 official T20s to prepare the best possible combination for T20 WC.
Shami, Bumrah and Harshal are expected to play in most matches.
But as India play 6 matches within 14 days with 8,800 kms of travelling involved, there is a risk of injury.
With little over a month left for T20 World Cup, India won't have many options left but to include Mohammed Shami.
In fact, he will get the first slot in ahead of Deepak Chahar.
Even though Deepak Chahar is on standby list, Shami's experience of playing in Australia will help him get ahead of the pack.
Shami has also been successful too in Australia.
With 53 wickets combined in 23 matches in Australia, he is the highest wicket-taker in Australian conditions among the current India pacers.
Hence, Shami could play a crucial role in India's T20 World Cup campaign.
IND vs AUS LIVE: Selection committee member says, 'Mohammed Shami can still walk into India T20 WC Squad' but few CONDITIONS applied: Check OUT
What did former greats say about Shami's omission? 
Saba Karim: "The fact remains that they have drafted Mohammed Shami as a standby for the World Cup also goes to show that maybe they still have doubts about Bumrah and Harshal's fitness. That's why perhaps they want to keep Shami in the loop."
Kris Srikkanth: "If I was the chairman of the selection committee, Shami is definitely in the team. We are playing in Australia, the guy's got the real action, the guy's got bounce, he can bare the moment and he can get on early wickets, so I would have probably got Shami instead of Harshal Patel."
Follow InsideSport on GOOGLE NEWS / Follow IND vs AUS LIVE & T20 World Cup 2022 Live Updates with InsideSport.IN.