ICC T20 World CUP: Rohit Sharma led India departs for Perth on Thursday with 'BAGFUL of PROBLEMS', 1st PRACTICE session at WACA on Saturday: Follow LIVE UPDATES
ICC T20 World CUP – India T20 WC Squad: Rohit Sharma led Team India will leave for Australia on Thursday. Indian team…
ICC T20 World CUP – India T20 WC Squad: Rohit Sharma led Team India will leave for Australia on Thursday. Indian team will be based in Perth at the start. India is scheduled to play few practice games at bouncy WACA to prepare for the World CUP. The 1st practice session of the team is scheduled for Saturday. Rohit has declared that practising in Perth will help his team prepare well for the World CUP: Follow Indian Team in WC LIVE Updates with InsideSport.IN
"Lot of guys haven't been to Australia. That's why we are going there early and also play on bouncy conditions in Perth to see what we do out there. Only 7-8 are of squad have gone to Australia before. We have organised couple of practice games in Western Australia plus there are two ICC practice games."
ICC T20 World CUP: Rohit Sharma DECLARES, 'call on Bumrah's replacement will be taken in Australia', Dravid admits 'we will…
ICC T20 World CUP: Rohit Sharma led India departs for Perth on Thursday with 'BAGFUL of PROBLEMS', 1st PRACTICE session at WACA on Saturday: Follow LIVE UPDATES
India T20 WC Squad – 'Bagful of Problems for India': Jasprit Bumrah is OUT. Bumrah's likely replacement Mohd Shammi hasn't played T20 international since last 1 year. Deepak Hooda is Injured and doubtful for the World CUP. Just before the 3rd T20 'a not too serious back injury' is reported for Arshdeep Singh.
Injuries to the key players is not only the thing bothering team India. Indian team's India death bowling woes are piling up with every passing day.
On Tuesday, India conceded 73 runs in the last five overs further highlighting their problems at the back end of the innings.
Runs conceded by India in last five overs (full matches)
IND vs SA 3rd T20I: 73 @ 14.6
IND vs SA 2nd T20I: 78 @15.6 rpo
IND vs SA 1st T20I: 43 @ 8.6rpo
IND vs AUS 1st T20I: 63 in 4.2 @15 rpo
IND vs AUS 3rd T20I: 63 @ 12.6 rpo
Both Rohit & Dravid admitted that this issue at this stage is the biggest area of concern for the team.
"We need to look at our bowling to see what more options we can find for in powerplay, middle overs and death overs. We are still working towards it. Guys need lot more clarity and it's my job to make it happen. It's a work in progress.", said Rohit.

Dravid also is concerned.
"Overall, in the death (overs), all told, we need to get better, improve, execute better. Sometimes, it's not about the plans. Sometimes, we've got some smart plans and strategies, but a lot of it comes down to that execution.
The ability to deliver that yorker, or the slower one, or hit the wide line, or whatever it may be. So, I won't single him out individually. As a group, we need to do better," Dravid said.
What will be India's Schedule in PERTH? India will play against Western Australia at WACA to prepare for the mega event besides playing few more practice matches.

"They will train and practise in Perth and play some practice matches amongst themselves and a few warm-up games," Sourav Ganguly, BCCI President confirmed
BCCI decided to chose Perth at team's base after Dravid had requested the BCCI to arrange more practice matches for TEAM INDIA. Earlier the team was scheduled to travel on October 9th. But after Dravid's request, the team will now leave on Thursday i.e 6th October.
The BCCI has scheduled three warm-up games there in addition to two matches organised by the ICC.
India for now is scheduled to play two warm-up games. India will play hosts Australia, and New Zealand on October 17 and October 19 at the Gabba in Brisbane respectively before the start of the Super 12 stage of the T20 World Cup.
The Indian team open their World Cup campaign against Pakistan in Melbourne on October 23.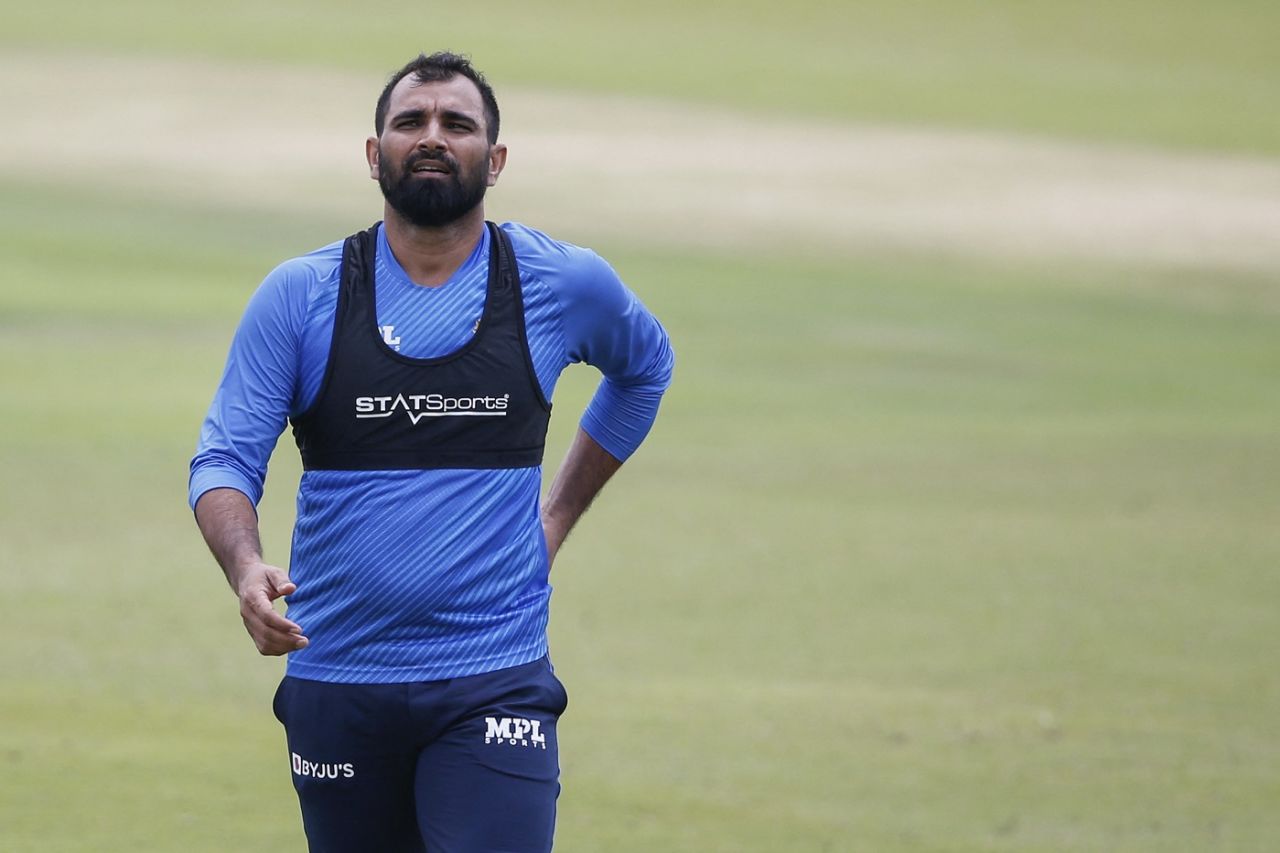 India squad for T20 World Cup: The BCCI is yet to name Bumrah's replacement. All indications are that Mohammed Shami, who is on the standby list, is the frontrunner to make the Australia-bound squad. For that Shami needs to prove his after recovering from Covid-19.
In case Shami misses the bus, Deepak Chahar or Mohammed Siraj could be named in the World Cup squad.
The T20 World Cup is starting on October 16 with the first round from where four teams will qualify for the Super 12, which will begin from October 22.
India squad for T20 World Cup: Rohit Sharma (Captain), KL Rahul (vice-captain), Virat Kohli, Suryakumar Yadav, Deepak Hooda, Rishabh Pant (wicket-keeper), Dinesh Karthik (wicket-keeper), Hardik Pandya, R. Ashwin, Yuzvendra Chahal, Axar Patel, Bhuvneshwar Kumar, Harshal Patel, Arshdeep Singh.
Jasprit Bumrah – REPLACEMENT yet to be named
Follow Indian Team in WC LIVE Updates with InsideSport.IN