FIFA World Cup Qualifiers: 3 Do or Die World Cup Qualification matches on Friday, check who can qualify and who will bite the dust
FIFA World Cup Qualifiers: 3 Do or Die World Cup Qualification matches – As the race for the FIFA World Cup 2022 starts…
FIFA World Cup Qualifiers: 3 Do or Die World Cup Qualification matches – As the race for the FIFA World Cup 2022 starts in Qatar, the nations are all geared up to take part in the biggest football extravaganza. However, there are certain teams like Cristiano Ronaldo's Portugal and recent Euro 2020 Champions Italy, who find themselves in deep waters after having failed to qualify their spot from the group stage. In the CONMEBOL, Chile will face Brazil to stay alive in the race for the World Cup group stage. Follow InsideSport.IN for the latest FIFA World Cup updates
There is however no second chance as per the qualifiers are concerned. Each team will have to better the other team and fight for their place in the finals. Portugal will lock horns with Turkey while Italy will go head to head with North Macedonia. As for Chile, they will face Brazil in CONMEBOL qualifiers.
FIFA World Cup Qualifiers: 3 Do or Die World Cup Qualification matches on Friday, check who can qualify and who will bite the dust
Also Read: FIFA World Cup 2022 Qatar: All you need to know – Date, Time, Venue of FIFA World Cup draw, List of teams qualified, Live streaming/Live telecast details and more WC 2022 LIVE updates

Portugal vs Turkey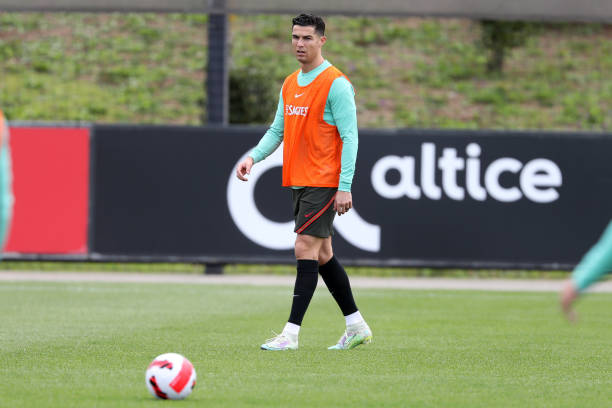 One of the biggest shocks in terms of qualifying for the FIFA World Cup 2022 came from Portugal. The Euro 2016 champions failed to top their relatively easy group stage and found themselves placed second on the list after losing their last match against Serbia.
The Cristiano Ronaldo-led team will be desperate to win their Do-or-Die encounter against Turkey on Friday to play the final qualifiers on 30th March. This fixture is of utmost importance for CR7 as World Cup 2022 could be the last world cup that would feature this football great. The winner of this fixture will face the winner of Italy vs North Macedonia encounter.
⚙️ 𝗚𝗲𝘁𝘁𝗶𝗻𝗴 𝗿𝗲𝗮𝗱𝘆 ⚙️#VamosComTudo #TeamPortugal pic.twitter.com/hb0q8HplT8

— Portugal (@selecaoportugal) March 22, 2022
The Head-To-Head stats are heavily poised for Portugal, after having won 3 out of their 4 encounters against Turkey. The only time Turkey bettered Portugal was during International friendlies in 2012. Portugal has subsequently won their ties thrice during European Championships in 2008, 2000, and 1996.
Italy vs North Macedonia
Italy like Portugal had a relatively poor qualifying session where they won 4 of their group stage matches and drew their other 4 remaining games. The current Euro 2020 champions finished behind Switzerland in their qualifying group stage and thus are scheduled to play 2 arduous extra games, one of them potentially being against Portugal.
However, North Macedonia is not a team that should be considered lightly by Giorgio Chiellini and Co. North Macedonia finished second behind Germany in its group stage and shook the world in their first group stage qualifier game when they defeated Germany 2-1 in April last year.
The boys hard at work today 🤜🤛#WCQ #Azzurri #VivoAzzurro 🇮🇹 https://t.co/g3RiZgG4NW

— Italy ⭐️⭐️⭐️⭐️ (@Azzurri_En) March 21, 2022
Having routed Armenia 5-0 and Iceland 3-1 in their last two games, North Macedonia can prove to be troublesome for the Italians. However, the Head-To-Head stats among these two nations favours the mighty Italians. The two teams have played against each other twice, which resulted in a win for the Germans in 2016 and a 1-1 draw in 2017.
FIFA World Cup Qualifiers: 3 Do or Die World Cup Qualification matches on Friday, check who can qualify and who will bite the dust
Also Read: Andre Onana accident: Ajax goalkeeper Andre Onana involved in a serious car accident is fine prior to Cameroon's World Cup qualifier

Brazil vs Chile
Coming to the CONMEBOL, the group standings prove to be worrisome for Chile. As per the rules established by FIFA, 4 teams qualify for the group stage in the World Cup while the fifth-place team fights in the playoffs. However, Chile currently lies sixth in the list and will play their potential Do-or-Die game against the group topper Brazil.
Both Brazil and Argentina have qualified and with Uruguay facing Peru, irrespective of the result, either team will remain above Chile. Therefore this game becomes the potential decider for skipper Claudio Bravo and his team to battle their way into the World Cup group stages.
Teve atleta chegando na manhã desta terça-feira. Bem-vindos! ⚽️🇧🇷

Fotos: Lucas Figueiredo / CBF pic.twitter.com/q5ir5YybgB

— CBF Futebol (@CBF_Futebol) March 22, 2022
The Head-To-Head stats are vigorously bent towards the Samba boys. The Brazil team has won 12 out of 15 encounters among the two nations. Two matches ended in a draw while a solitary win was shared by Chile in 2015.
FIFA World Cup Qualifiers: 3 Do or Die World Cup Qualification matches on Friday, check who can qualify and who will bite the dust