Deepti Sharma Mankading: Deepti Sharma pulls of an Ashwin, MANKADS Charlie Dean at Lord's to hand India 3-0 clean-sweep, Watch Video
Deepti Sharma Mankading – INDIA-W vs ENGLAND-W Highlights: The India Women's team created history by winning the series in England. However, the…
Deepti Sharma Mankading – INDIA-W vs ENGLAND-W Highlights: The India Women's team created history by winning the series in England. However, the conclusion of the game has been marred with controversy. With England needing just 16 runs to win and a single wicket remaining, Indian bowler, Deepti Sharma mankads Charlie Dean to seal the tie in favour of the Indian eves. Watch IND-W vs ENG-W Highlights on InsideSport.IN
IND-W vs ENG-W Highlights: Deepti-Renuka give Jhulan Goswami FITTING farewell, India CLEAN-SWEEP England in DRAMATIC manner: Watch FULL Highlights
Jhulan Goswami RETIREMENT: Indian pace legend gets GUARD of HONOUR from England players at Lord's, Harmanpreet Kaur gives emotional farewell, Watch Video
Deepti Sharma Mankading: Deepti Sharma pulls of an Ashwin, MANKADS Charlie Dean at Lord's to hand India 3-0 clean-sweep, Watch Video
Stay in the crease Rules are Rules.
Deepti Sharma 🔥

Gore Bahut Rone Wale Hai 🤣🤣 #ENGvIND pic.twitter.com/EimxtBMG5Q

— AKASH (@im_akash196) September 24, 2022
Deepti Sharma Mankading: Deepti Sharma pulls of an Ashwin, MANKADS Charlie Dean at Lord's to hand India 3-0 clean-sweep, Watch Video
Jhulan Goswami retirement: From Bengal to Lord's, Purnima Rau, Mamatha Maben and Rumeli Dhar narrates 'Chakda Xpress' JOURNEY: Check OUT
England was in a comfortable position where they needed 17 runs to win the tie from 39 deliveries. However, Deepti Sharma pulled off a Ravi Ashwin to help India register a 3-0 ODI clean sweep in England. Coming to bowl, Deepti saw the runner, Charlotte Dean leaving the crease as Sharma prepared to bowl.
The Indian bowler waited patiently, took her bowling stance, and upon finding Dean way off the crease decided to knock the stumps. Though controversial, however, mankad is well within the laws of the game. The Indians started to celebrate while the umpires decided to go upstairs to the third umpire to consult among themselves.
It took quite some time but the third umpire returned with the decision to dismiss Dean while the Indians celebrated in glee to give a great farewell to Jhulan Goswami. The Lords resorted to loud booing for the controversial ending while Charlotte Dean was drawn to tears.
Why the hell are you trending Ashwin? Tonight is about another bowling hero @Deepti_Sharma06 🤩👏

— Ashwin 🇮🇳 (@ashwinravi99) September 24, 2022
Deepti Sharma Mankading: Deepti Sharma pulls of an Ashwin, MANKADS Charlie Dean at Lord's to hand India 3-0 clean-sweep, Watch Video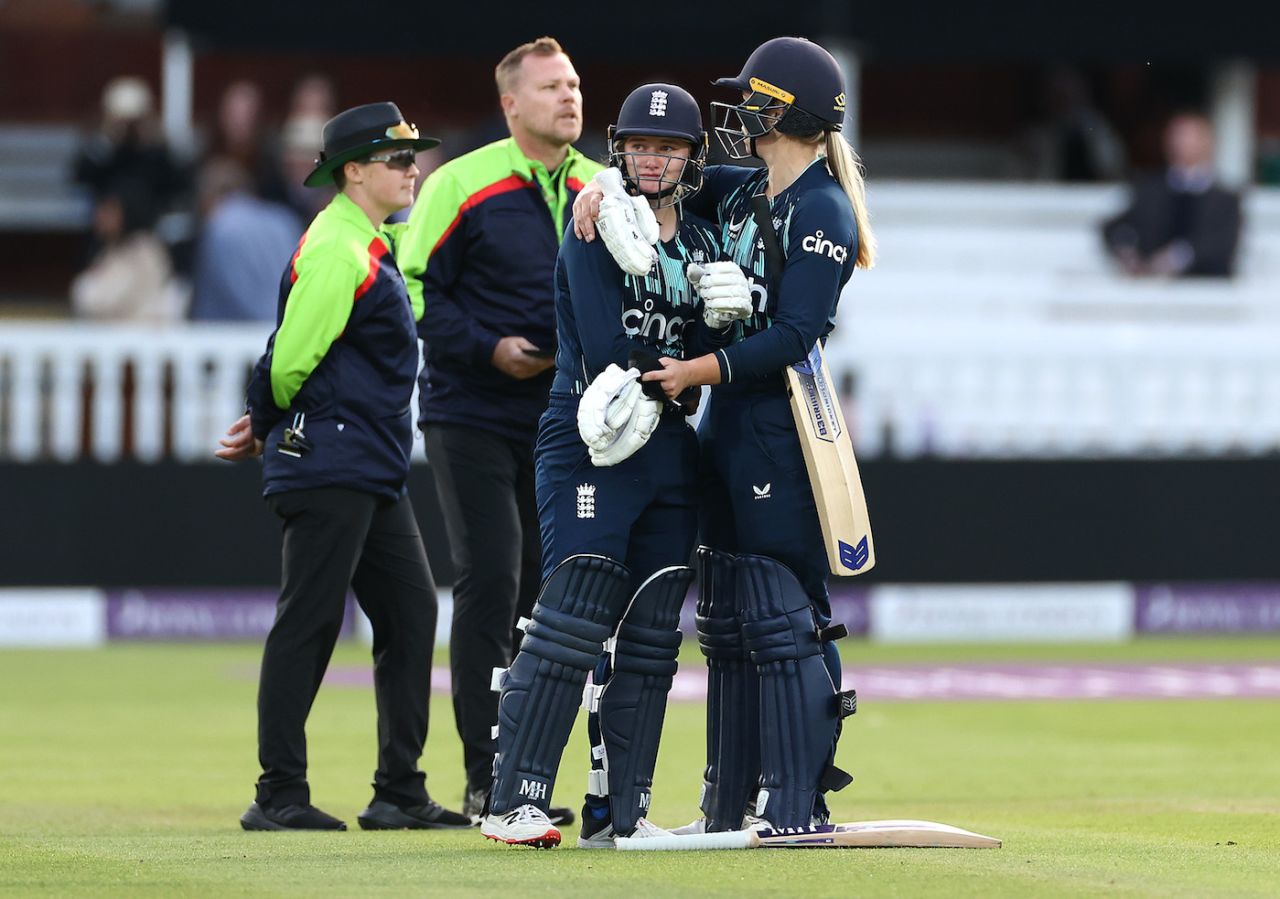 Taking about the Mankad incident Amy Jones said, "Not happy with the result. I think we bowled well and needed a bigger partnership there through the middle. The last dismissal divides opinion. I'm not a fan but it depends how India feel about it. It's within the rules, hopefully doesn't take the shine off the summer."
"Been a massive learning for me, not much experience captaining, learnt the hard way in the second ODI. Great opportunity and the girls have been supportive and I've really enjoyed it. The average age of this group is really low and not much experience. Been an exciting summer for long talent. We've got an exciting future ahead of us. Dean absorbed the pressure and knuckled down – not sure she was getting out any other way."
Taking about the incident, India team skipper Harmanpreet Kaur said, "It's part of the game I don't think we have done something new. It shows your awareness, what batters are doing. I will back my players, she hasn't done something outside the rules."
Deepti Sharma Mankading: Deepti Sharma pulls of an Ashwin, MANKADS Charlie Dean at Lord's to hand India 3-0 clean-sweep, Watch Video