BCCI NEW Selection Committee: 'FIRED selectors' Chetan Sharma & Harvinder Singh RE-APPLY, SS Das & Venkatesh Prasad favourites, announcement in December: Follow LIVE Updates
BCCI NEW Selection Committee: Two 'FIRED' selectors — Chetan Sharma and Harvinder Singh — have re-applied for the selectors' posts. While there…
BCCI NEW Selection Committee: Two 'FIRED' selectors — Chetan Sharma and Harvinder Singh — have re-applied for the selectors' posts. While there aren't any big names, Chetan Sharma will certainly draw a lot of eyeballs. Among big names, two former India pacers from Karnataka Venkatesh Prasad and Dodda Ganesh have applied for the job. Apart from them, Nayan Mongia, Maninder Singh, Shivsundar Das, and Ajay Ratra submitted their applications. BCCI has received close to 100 applications for the vacancy of five selectors. The board will scrutinise the applications and will make an announcement of the new selection committee in December. Follow Indian Cricket Live Updates on InsideSport.IN.
The entire selection committee including chairman Chetan Sharma was fired last week after a disappointing T20 World Cup campaign. It was the first instance when two selectors' contracts were not renewed even though they had tenure left. But both Sharma and Singh have reapplied. It will be interesting to see if the BCCI and the incoming Cricket Advisory Committee decide to re-appoint the two.
🙏🏽🙏🏽 pic.twitter.com/WX2I1vXRxf

— Hemang Badani (@hemangkbadani) November 30, 2022
Other prominent names includes the likes of Rajesh Chauhan and Sameer Dighe.
November 28, 6PM was the deadline for eligible former players to apply for the positions.
The new committee should be in place by mid-December.
For now, Chetan Sharma, Sunil Joshi, Debashish Mohanty and Harvinder Singh are in place until new committee comes in.
The new selection committee's first important job will be to pick the team for the Australia series.
So far, BCCI has received nearly 100 applications.
BCCI NEW Selection Committee: 'FIRED selectors' Chetan Sharma & Harvinder Singh RE-APPLY, SS Das & Ajay Ratra favourites, announcement in December: Follow LIVE Updates
IND vs BAN Test: Ravindra Jadeja RULED OUT of Bangladesh Test series, Saurabh Kumar and Suryakumar Yadav on STANDBY, Follow LIVE Updates
South Zone: However, despite being a strong candidate from south zone, Laxman Sivaramakrishnan may not be on the panel. The reason could be BCCI's unwillingness to allow two selectors in junior and senior selection committees from the same state unit.
Sivaramakrishnan was the frontrunner last time. He had backing from Tamil Nadu Cricket Association bigwig N Srinivasan. But it was Chetan Sharma who got the job with support from former BCCI President Sourav Ganguly. With Ganguly out, the ball is now in Roger Binny's court. He enjoys a great rapport with Srinivasan and could be willing to bend the rules for Sivaramakrishnan.
Prominent Candidates:
Venkatesh Prasad
Dodda Ganesh
West Zone: However, Ajit Agarkar who was one of the favourites, hasn't applied this time. Instead, Salil Ankola and Sameer Dighe are the two candidates from West Zone. If the former India pacer gets BCCI treasurer and Mumbai Cricket strongman Ashish Shelar's backing, he is set to get the spot.
Prominent Candidates:
Maninder Singh
Nayan Mongia
Salil Ankola
Sameer Dighe
BCCI NEW Selection Committee: 'FIRED selectors' Chetan Sharma & Harvinder Singh RE-APPLY, SS Das & Ajay Ratra favourites, announcement in December: Follow LIVE Updates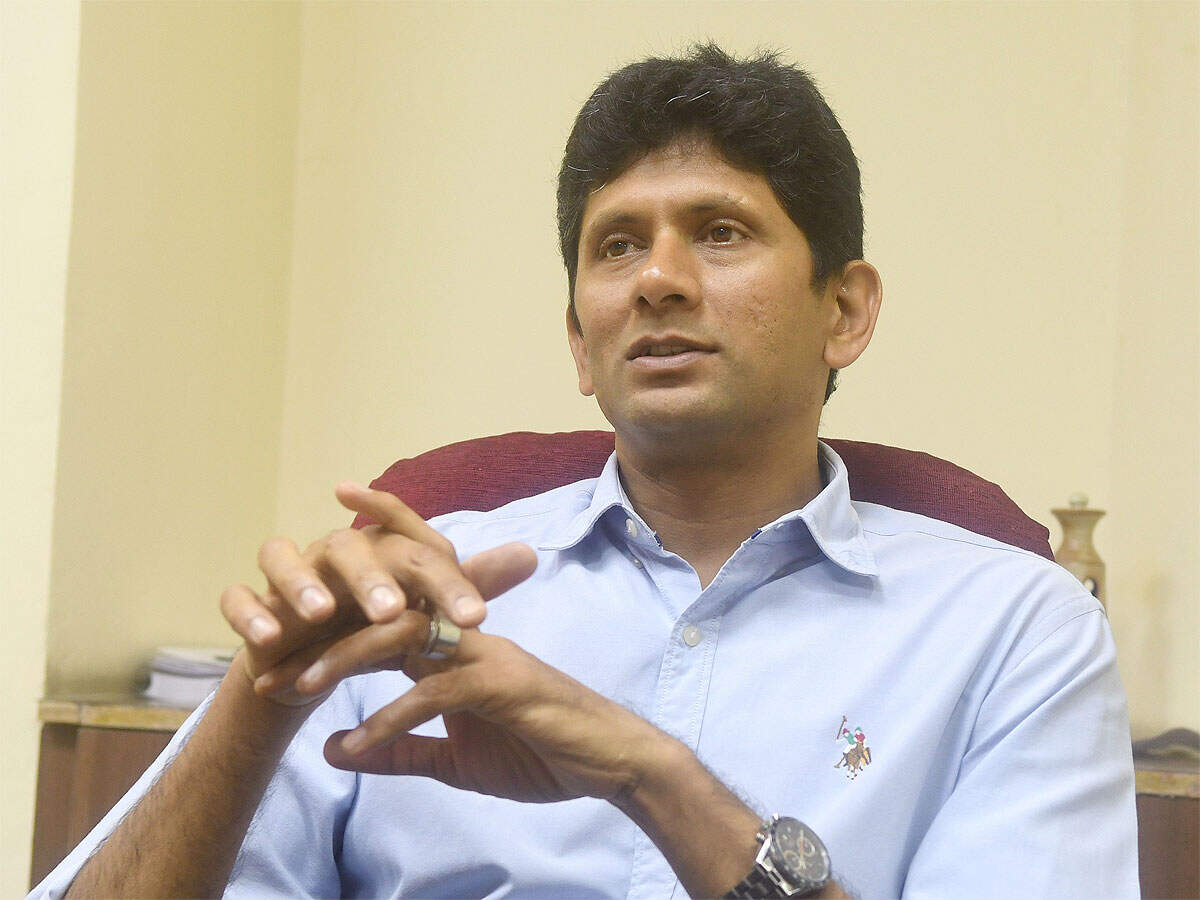 Central & North Zone: From Central Zone and North Zones, there are a lot of eligible candidates. As BCCI has set a minimum of 30 First Class-match criteria, it opens up a lot of options. 
Chilling with Rohit Sharma after his practice at MCA

Man is working really hard on his fitness

He then did something special for me ❤️
Will post it on my birthday next week🤩 Love you Rohit 😘#RohitSharma𓃵 pic.twitter.com/K3aCksft4q

— Vinesh Prabhu (@vlp1994) November 26, 2022
Prominent Candidates:
Ajay Ratra
Gyanu Pandey
Amay Khurasiya
Maninder Singh
Atul Wassan
Nikhil Chopra (Delhi)
RS Sodhi (Punjab)
East Zone: From East Zone, the strong candidate is SS Das. The former India batter from Odisha was favourite last time around. But did not get in. This time, he has applied again.
Meanwhile, Deep Dasgupta and Laxmi Ratan Shukla from Bengal have not applied. Dasgupta is happy with his broadcaster's job while Shukla, a minister in West Bengal, is currently Bengal's coach.
Prominent Candidates:
Shiv Sundar Das
Prabhanjan Mallick
RR Parida
Subhomoy Das
S Lahiri
BCCI Special Meeting: But all things said and done, choosing the selection committee will be the responsibility of Cricket Advisory Committee. BCCI honchos will meet in Mumbai before Rohit Sharma & Co leave for Dhaka on December 1. But the date has not been finalised yet.
Head coach Rahul Dravid besides the support staff and the outgoing selectors will also be in Mumbai. While it is a designated review meeting, a lot of clarity will come from it.
BCCI Special Meeting: Top items on agenda
Split coaching (Specialised coach for T20 team)
Split Captaincy (Rohit Sharma may be asked to step down from T20s with Hardik Pandya taking charge)
Review of T20 WC
Review of current coaches
Selection committee's rotation policy
Appointment of Cricket Advisory Committee
BCCI NEW Selection Committee: 'FIRED selectors' Chetan Sharma & Harvinder Singh RE-APPLY, SS Das & Ajay Ratra favourites, announcement in December: Follow LIVE Updates