BCCI Apex Council Meeting: BCCI passes baton to New Selection Committee to take BIG call on Rohit Sharma & Rahul Dravid: Follow Indian Cricket LIVE Updates
BCCI Apex Council Meeting LIVE – India Cricket Overhaul: BCCI Apex Council Meeting has ended with no decision on India Cricket Overhaul.…
BCCI Apex Council Meeting LIVE – India Cricket Overhaul: BCCI Apex Council Meeting has ended with no decision on India Cricket Overhaul. Instead, the Indian board will wait for the New Selection Committee to take charge before making big calls. BCCI has even put a hold on the Central Contract despite taking calls regarding players' promotion. InsideSport understands that Suryakumar Yadav and Hardik Pandya will get a promotion. Follow IND vs BAN LIVE & Indian Cricket LIVE Updates with InsideSport.IN

BCCI Apex Council Meeting Outcome:
BCCI Central Contracts: Suryakumar Yadav & Hardik Pandya are set for promotion. But it will be formalised only after new selectors take charge.
BCCI Title Sponsor: BCCI has asked Byju's to stay on as the sponsor till March. A call on the replacement will be taken later.
BCCI Jersey Sponsor: MPL has also requested a way out. But BCCI will take a call on that soon. 
India Cricket Overhaul: BCCI has put a hold on the discussion until new selection committee joins in.
Split Coaching: No decision until new selectors come in.
Split Captaincy: Again, no decision until new selection committee joins in.
BCCI has approached Hardik Pandya for T20 captaincy.
The all-rounder has asked for a few days time to think about the decision. 
"There are various topics on the agenda. Yes, the T20 World Cup review is on not officially on the agenda. But if the President wants to discuss it, then of course, it will be the most important topic. We know there are still two years left in the T20 WC and the focus is on the ODI World Cup. But we have to begin early. Whether that is under a new captain or Rohit is up for discussion," a senior BCCI official earlier told InsideSport.
BCCI Apex Council Meeting: BCCI passes baton to New Selection Committee to take BIG call on Rohit Sharma & Rahul Dravid: Follow Indian Cricket LIVE Updates
With Rohit Sharma turning 36 in April, he does not have age on his side. The BCCI sees Hardik Pandya as a future T20 captain. Another important discussion will be regarding split coaching. Rahul Dravid recently hinted that he has a lot on his plate due to tight scheduling. With desirable results not coming in T20s, the BCCI is mulling a split coaching role. Dravid will stay on as ODI and Test coach while someone new could come in for the T20 team.
Split captaincy: However, BCCI is in dilemma at the moment. Virat Kohli was removed as ODI and Test captain as they did not want split captaincy. But with Rohit Sharma ageing and need to set plans for 2024 T20 WC have forced the board to rethink. Rohit Sharma will stay put as the ODI captain till 2023 World Cup. A discussion on ODI and Test captaincy will only take place after 2023 WC.
However, InsideSport understands that BCCI is ready to take the bold step and appoint a new captain for T20s. With not many T20s scheduled in 2023, Hardik Pandya will take charge of the T20 team.
BCCI Apex Council Meeting: BCCI passes baton to New Selection Committee to take BIG call on Rohit Sharma & Rahul Dravid: Follow Indian Cricket LIVE Updates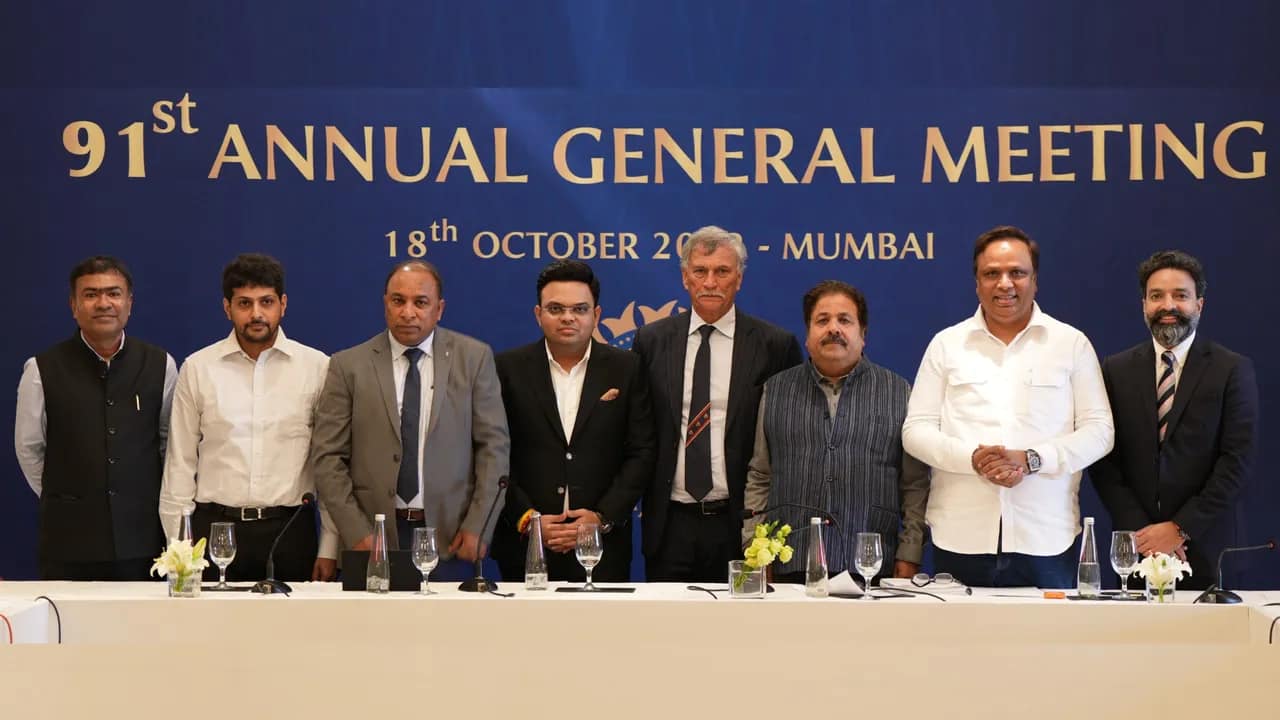 India Cricket Overhaul: Big decisions for selection committee
Split coaching (Specialised coach for T20 team)
Split Captaincy (Rohit Sharma may be asked to step down from T20s with Hardik Pandya taking charge)
Review of T20 WC
Review of current coaches
Selection committee's rotation policy
Split Captaincy: With more and more bilateral series, a need to look at alternatives is much-needed. BCCI could follow England's footsteps in this regard. Although Dravid will stay on as the ODI coach, BCCI is mulling a decision to appoint a T20 coach. It's not that Dravid hasn't played T20s but like many others, he has been conservative in his approach.
"We can't afford to lose repeatedly. We will not take chances anymore. We are already in discussion with Rohit Sharma and he is comfortable with idea of the appointment of new captain for the T20 format. We will do the same with Rahul. He without doubt is an asset. But there is too much on his plate and we want to reduce his load. We will soon meet him," a top BCCI official told InsideSport.
Apart from the important discussions, the BCCI will ratify a one-time payment to V Jaydevan. BCCI uses the Indian engineer's rain-rule formula in domestic white-ball games for more than a decade now.
Although in international cricket, ICC uses the Duckworth-Lewis-Stern method (DLS), VJD Method is the go-to in Indian cricket. Mushtaq Ali T20, Vijay Hazare Trophy and erstwhile Deodhar Trophy and Challenger Trophy all use VJD Method.
BCCI Apex Council Meeting: BCCI passes baton to New Selection Committee to take BIG call on Rohit Sharma & Rahul Dravid: Follow Indian Cricket LIVE Updates
Follow InsideSport on GOOGLE NEWS / Follow IND vs BAN LIVE & Indian Cricket LIVE Updates with InsideSport.IN