Apex Legends Mobile Season 3: Check out the upcoming Legend, features, and more
Apex Legends Mobile Season 3: Check out the upcoming Legend, features, and more – Greetings Legends and welcome to Season 3 of…
Apex Legends Mobile Season 3: Check out the upcoming Legend, features, and more – Greetings Legends and welcome to Season 3 of Apex Legends Mobile! Strap in and prepare yourselves for battle with Apex Mobile's largest update to date. In this update, we have a new Legend joining the Apex Games, new events, changes to core systems, balancing for Legends and weapons alike, and much more. Players who update to the latest patch early will receive seasonal currency and extra syndicate packs! Check out the details below. For future updates on Apex Legends Mobile, follow InsideSport.IN
We heard your feedback.

Starting October 18th, World's Edge will enter the map rotation.

Full Patch Notes: https://t.co/jiQzdoShG7 pic.twitter.com/cR3Y3Dbox1

— Apex Legends Mobile (@PlayApexMobile) October 12, 2022
Champions go live on October 19th (0:00 UTC). Champions, let's just jump into it!
NEW LEGEND: ASH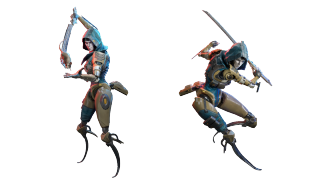 Passive: ​​Marked For Death

Ash's map shows the location of recent deathboxes and marks surviving attackers.

Tactical: Arc Snare

Throw a spinning snare that damages and tethers the first enemy that gets too close.

Ultimate: Phase Breach

Tear open a one-way portal to a targeted location.

Legend Perks:

Spoils of War – Death box icons appear on the map and as the color of the highest tier loot inside.
Enhanced Hunting – After 3 death box extractions, your Data Knife reveals more information. After 6, periodically see the killer's team on your map.
Red-Handed Reveal – The first time an enemy uses a scanned death box, their location will be pinged.
Instigator's Precision – You can adjust the throw trajectory of Arc Snare, but the throw speed is reduced.
Enduring Trap – Arc Snare persists after being thrown but can be destroyed.
Shadow Step – Phase Breach can be reactivated within 7 seconds of its first use, but the ability's distance is halved.
Battle Adaptation – Using your Finisher adds 100 points to your EVO Shield.
Deadly Momentum – Using your Finisher reduces your Ultimate's cooldown by 30%.
Mag Subscription – Using your Finisher refills the ammo of your active weapon and increases reloading speed for 8s.
Also Read: Apex Legends Mobile Update: Check out the full Aftershow patch notes here
Apex Legends Mobile Season 3: Check out the upcoming Legend, features, and more
SIGNATURE WEAPON: CONSTELLATION
Introducing the Mobile-first upgradeable melee weapon for Fade!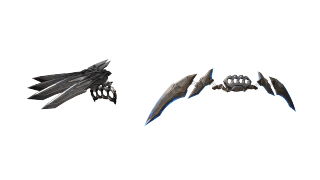 The Constellation was once taken from the Huamaní family. Now back in Fade's hands, he's bringing these four deadly blades to the battlefield. Fade's Signature Weapon has 6 levels with 2 deadly forms. The base weapon can be unlocked by playing select missions to earn Signature Merits or by buying Signature Tributes during special events. Stay on the lookout for these opportunities! In addition, you can customize the Constellation with visual effects, textures, and more! Get ready to slice through the competition in style, Legends.
Read More- Apex Legends Mobile Redeem Code: Check how to redeem the ACTIVE codes from the official website, ALL DETAILS