After claiming an ownership stake in the Boston Red Sox, LeBron James has added another line of investment in his vast portfolio. The King has signed a new deal with PepsiCo's Mountain Dew Rise Energy Drink.
PepsiCo acquired his signature after the four-time NBA champion ended his 17-year association with Coca-Cola.
This deal will originally focus on Mountain Dew's newest energy drink line. PepsiCo, the parent company stated that its partnership with James will be initiated beyond its selection 'in unique and unexpected ways, including in the snack category.
News: LeBron James has officially signed a deal with Pepsi that sees him leave Coke after 18 years.

James will be the face of the soda giant's new MTN DEW RISE energy drink. pic.twitter.com/xAmYbgredl

— Front Office Sports (@FOS) March 17, 2021
This is why LeBron James partnered up with PepsiCo
While explaining his choice to partner with PepsiCo, James said: "It's important to me that I believe in the brands and products where I invest my time. When I first learned about the message behind the drink – the fact that every day is a chance to rise for all of us – that really resonated with me.
"The ability to rise and find the motivation to do more and be more every single morning is powerful. I'm excited about the opportunity to bring that to life through this partnership with PepsiCo."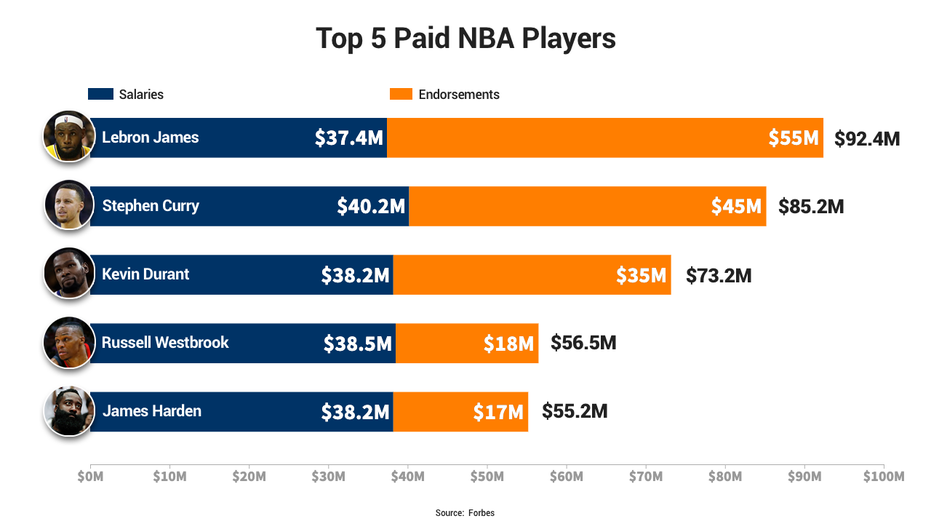 What is LeBron James' net worth?
As per Celebrity Net Worth, LeBron James is worth $500 million.
While James will earn $428 million by 2023 from the NBA, his endorsements and Nike deal make up a notable piece of his money. In 2015, he confirmed a lifetime deal with Nike, which could end up being worth $1 billion.
He also has endorsement deals with companies like Baskin Robbins, Samsung, McDonald's, Microsoft, and more.
LeBron James' other sponsors and endorsements
One of the most valuable athletes in the world, LeBron James has investments all across the globe. Along with his Nike deal (and Coca-Cola), James endorses Beats By Dre, 2K Sports, and Blaze Pizza.
He also has his own composition corporation(SpringHill Entertainment) and media company (Uninterrupted). He makes approximately $50 million from endorsements – a number expected with this new PepsiCo deal.
He is the fifth highest-paid athlete in the world, according to Forbes. That estimates that he earned around US$60 million in 2020 from advertisement deals with the likes of Nike and Beats Electronics, among others.