ISL Season 8: Odisha FC were going through a short rough patch as they were winless in the last three Indian Super League clashes but they turned that around against SC East Bengal. Goals from Jonathas Christian and Javi Hernandez meant that the Kalinga Warriors bagged all three points with a 2-1 win over the Red and Golds and most importantly kept their playoffs hopes alive. Follow all the ISL 2021-22 LIVE Updates only on InsideSport.IN
Odisha FC have had a whirlwind of a season with a great start under Kiko Ramirez and then a period of lull and Ramirez's departure and Kino Garcia's takeover. So it has bee tough for the Kalinga Warriors but now things are looking more in shape under the interim coach as he is also knowing the players that he has in hand and how he can use their talents in a match to tilt the momentum in their favour.
In the hunt 🎯#OdishaFC #AmaTeamAmaGame #ANewDawn #SCEBOFC pic.twitter.com/gGPgXlSKUL

— Odisha FC (@OdishaFC) February 7, 2022
They were deflated after the 1-1 match against FC Goa as they led the game for most parts of it until the Gaurs equalised with a 95th-minute goal. But Garcia is happy now that his team has shown that character to see out tight matches.
Speaking about his thoughts of the 2-1 win, Kino Garcia spoke at the post match press conference, "My thoughts, I'm really happy today because after playing a draw against Goa. That draw felt like a loss because we were winning until they scored a goal in the 95th minute. So, winning today was important for us, that puts us in contention for the semi-finals. Really happy about the result, we have to improve some aspects but happy about the victory."
ISL Season 8: We were better than Odisha FC, laments SC East Bengal head coach Mario Rivera after 2-1 defeat
The Spaniard predicted that this won't be an easy game as he credited Mario Rivera for improving SC East Bengal. Overall speaking about the importance of the win he highlighted how there are exceptional teams and only a few will get to reach the playoffs, something that has been the ambition of the Kalinga Warriors since the start of the season.
"For us, it's really important because a win today as it gives us chances of being in the semi-final. This win was really tough. There are a lot of good teams involved in this process. But we knew SC East Bengal have improved a lot under Mario Rivera. So, we knew this match gonna be really tough. We were really aware of the situation and we knew that a victory today for us was really important," Kino Garcia explained.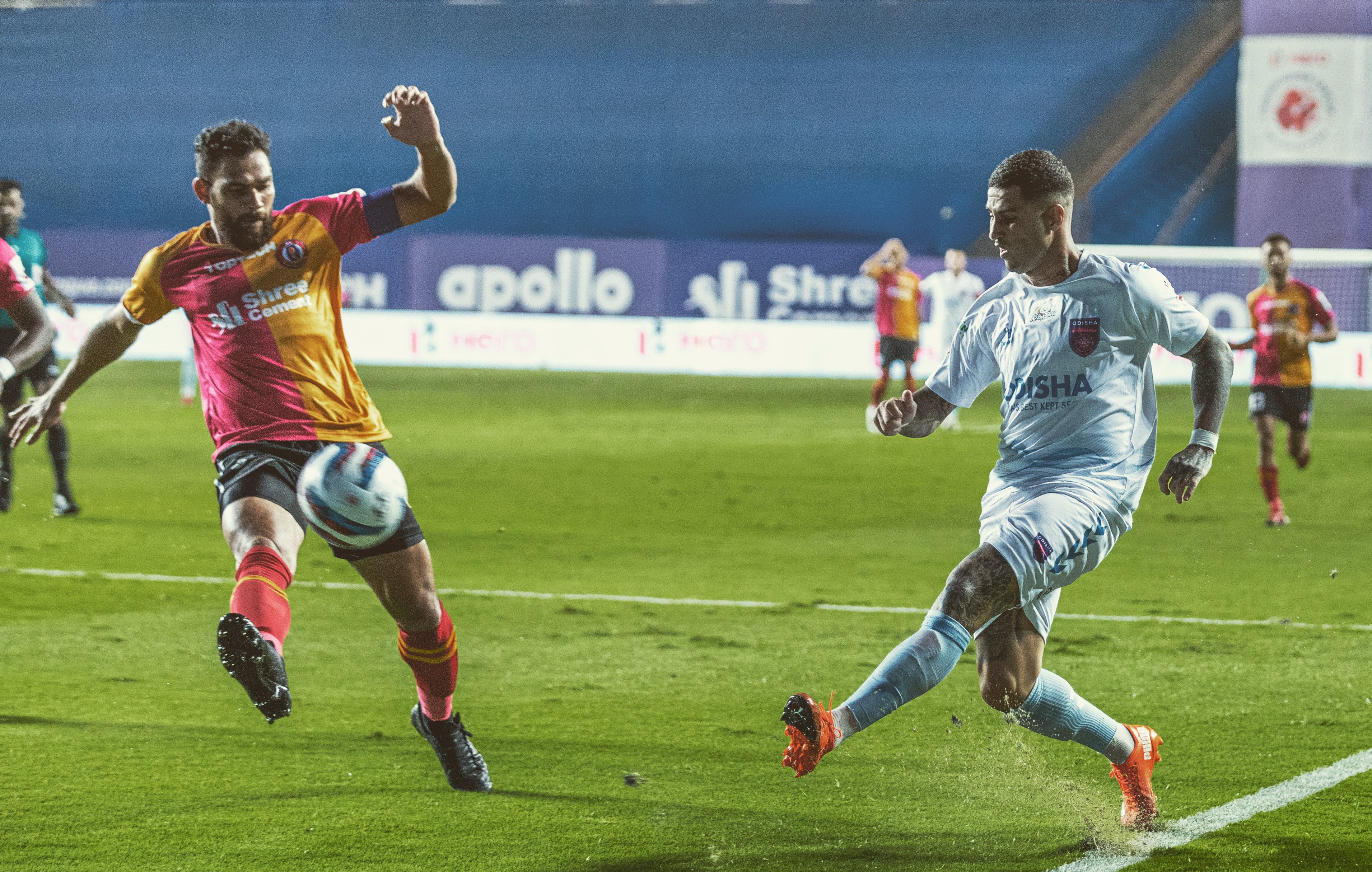 Analysing the game, the Spanish interim coach pointed out how his men were better in the first half and had more possession and controlled the game. In the second half, he felt that the Red and Golds were much improved. But then he also reasoned how his men were nervous to close out the game and that cause some unforced errors.
"In the first half, we were better. But it's true that we didn't create many chances even we had more possession that time. I feel that we have a pleasant first half. In the second half, I think that SC East Bengal improved and maybe also because we were a little nervous because we wanted to win this match, some bad passes and little misunderstanding in the team. After the draw, we started attacking again and we had some clear chances to score the second and maybe another goal," the Odisha FC coach concluded.