INDIA vs PAKISTAN Cricket LIVE: On & Off field 4 Big India vs Pakistan clashes COMING UP in next 4 months, CHECK DETAILS
INDIA vs PAKISTAN Cricket LIVE – India Pakistan Cricket Match: Due to multitudinous reasons, neighbours India and Pakistan do not cross paths…
INDIA vs PAKISTAN Cricket LIVE – India Pakistan Cricket Match: Due to multitudinous reasons, neighbours India and Pakistan do not cross paths often in cricket in recent times. However, 2022 will be slightly different in that regard. The two nations will go loggerheads both inside the 22 yards and in conference rooms as well. Follow India vs Pakistan Live Updates.
IND vs IRE LIVE: RUN FEST on the cards at The Village in IND vs IRE 1st T20, India's big bets lie on Ishan Kishan, Yuzvendra Chahal – Check out IND vs IRE 1st T20 Pitch Report
INDIA vs PAKISTAN Cricket LIVE: On & Off field 4 Big India vs Pakistan clashes COMING UP in next 4 months, CHECK DETAILS
Check out the four upcoming India vs Pakistan battles:
1. Asia Cup
The 2022 Asia Cup will be played from 27th August to 11th September in Sri Lanka. The format of the tournament is such that each group will consist of three teams, and the top two teams from each group will qualify for the next round. If India and Pakistan are in the same group, they are expected to face each other twice – once in the group stage and then in the super four.
2. PCB to challenge BCCI's call for longer IPL window
The Indian Premier League is all set to extend with each passing year, which subsequently means that international cricket will take a hit. The chairman of the Pakistan Cricket Board, Ramiz Raja has himself confirmed that he will protest against this development in the next ICC conference.
"My point is clear: if there is any development in world cricket that means we are being short-changed, we will challenge it in a very forceful manner and put our point across strongly in the ICC," Raja said.
INDIA vs PAKISTAN Cricket LIVE: On & Off field 4 Big India vs Pakistan clashes COMING UP in next 4 months, CHECK DETAILS
3. ICC T20 World Cup
Coming back to the on-field battles, besides the Asia Cup, India and Pakistan will cross paths in the ICC Men's T20 World Cup 2022. This match will be the opening encounter for both teams, and will be played at the Melbourne Cricket Ground on 23rd October. India will be looking to avenge last edition's defeat, while Pakistan will try to produce something similar.
4. Virat Kohli vs Babar Azam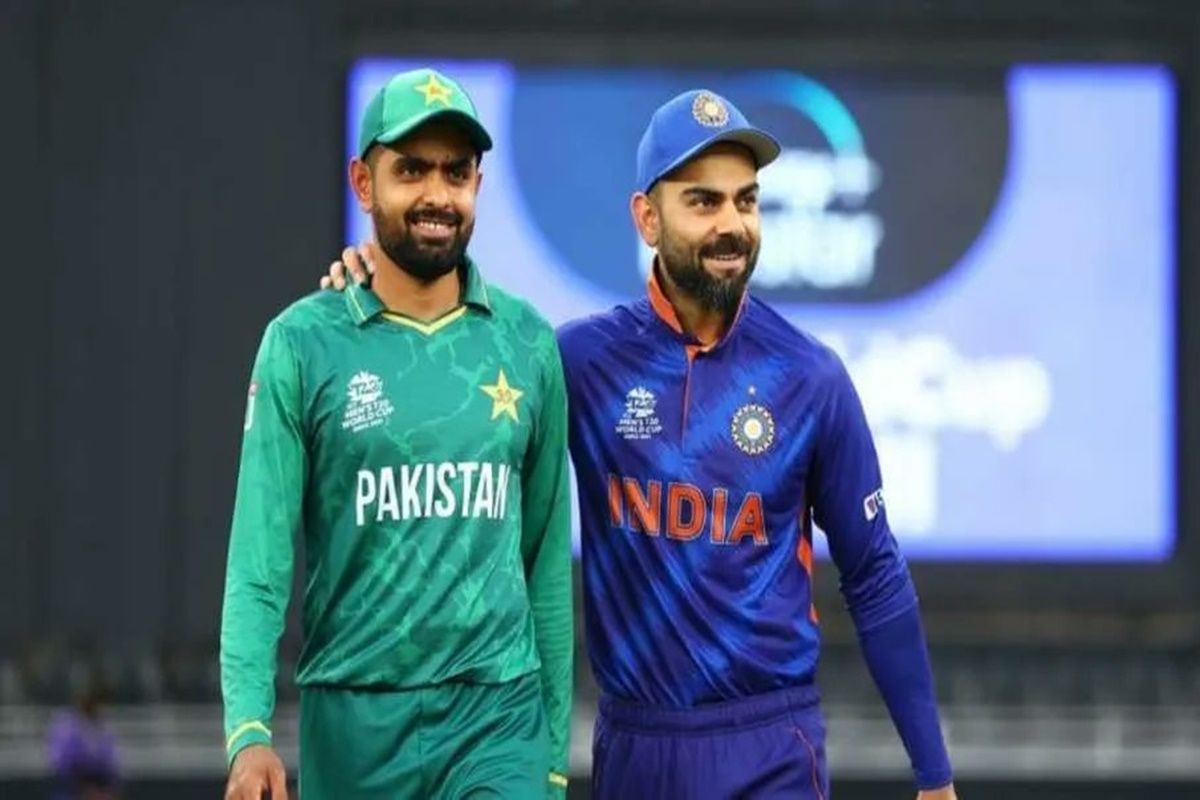 This battle is also strictly related to on-field action, but not exactly a country vs country affair. Instead, it is a fight between Babar Azam and Virat Kohli, two big assets of their respective teams, to asset global supremacy.
It is the Pakistani skipper who currently holds the upper hand in this particular fight. He is ranked no. 1 in the world in ODI rankings, while Kohli is third. In Test cricket, Babar is in 4th position as compared to Kohli's 10th, while he is once again 1st in T20I cricket, while Kohli is as low as 21st. It will be interesting to see if he can maintain his position or whether the former Indian captain will rediscover his midas' touch.
INDIA vs PAKISTAN Cricket LIVE: On & Off field 4 Big India vs Pakistan clashes COMING UP in next 4 months, CHECK DETAILS