Lionel Messi Transfer: Lionel Messi was 'shocked' by FC Barcelona departure announcement
Lionel Messi Transfer: In a huge development, Argentina's superstar Lionel Messi is finally set to leave FC Barcelona after 21 years as the…
Lionel Messi Transfer: In a huge development, Argentina's superstar Lionel Messi is finally set to leave FC Barcelona after 21 years as the club failed to re-sign him due to financial regulations. After reports of Messi 'definitely' staying and very close to renewing a contract, the news of departure shocked Lionel Messi himself. The footballer is clear that he does not want to leave before saying goodbye to the Barcelona fans.
Messi's contract developed jointly and with a quick understanding from the beginning when he joined the club. Writing of nine and a half lines, three paragraphs, about 100 words. Talking about the year 2,000 when that famous napkin was signed that changed his life and would change the history of the club.
Lionel Messi Transfer: According to a report by the Spanish outlet Mundo Deportivo, Messi was really affected, according to the people that are close to him.
😢 Lionel Messi at @FCBarcelona…

🏆x10 La Liga
🏆x7 Copa del Rey
🏆x4 Champions League
🏆x3 Club World Cup

🥇x20 Top Scorers
🥇x6 Ballon d'Or
🥇x3 UEFA POTY
🥇x1 Fifa Men's POTY

🏟 778 Games
⚽️ 672 Goals
🅰️ 305 Assists

🐐 End of an era. pic.twitter.com/1U0Hng5hML

— SPORF (@Sporf) August 5, 2021
The Argentine returned yesterday from Ibiza to sign his new contract with Barca. The club had assured that everything was tied up and ready to be formalized, with the contract drafted.
La Liga: Big Breaking: Lionel Messi transfer live updates
Lionel Messi Transfer: However, in the morning, what appeared like some fringes to solve, became a problem that ended up being irreparable and definitive.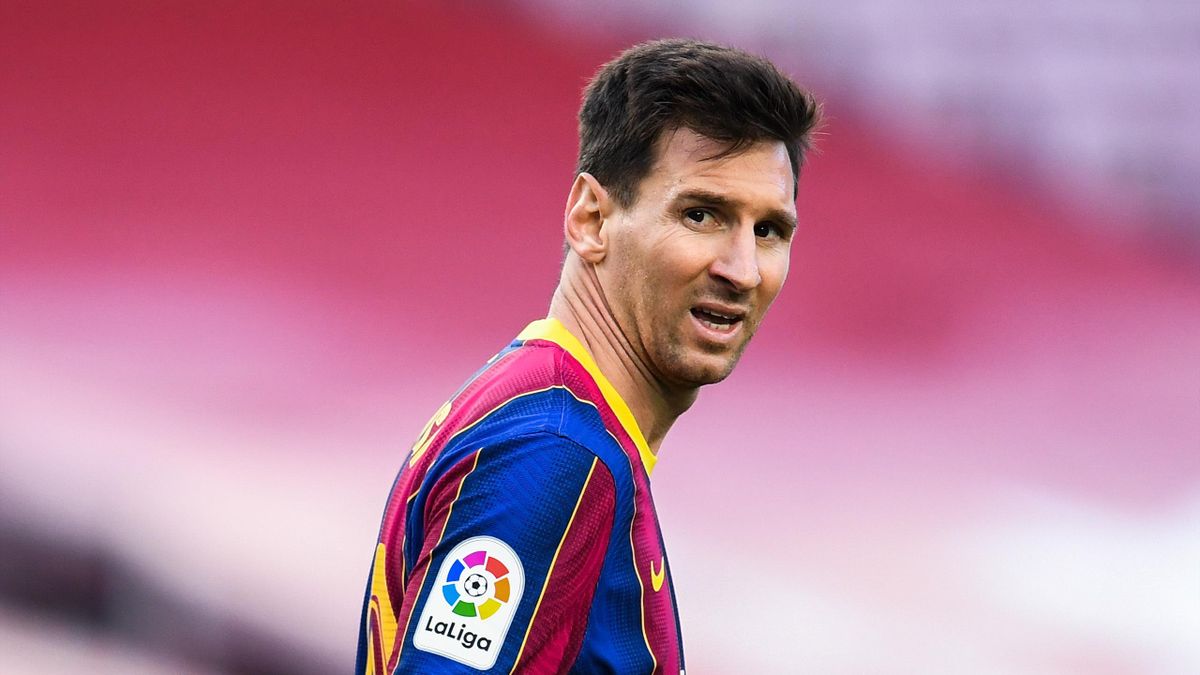 Yesterday from the club called him to inform him that they could not register him due to La Liga restrictions, according to the official versions of both parties.
Lionel Messi Transfer: Messi who claimed that he had not negotiated with any other club during the summer because he was only thinking about staying at Barca, will have to redirect and relaunch his career away from the Camp Nou, where he has lived the best years of his footballing life.
However, just like the rest of us, Lionel Messi is still trying to process the departure announcement by Barcelona.
As for Barcelona, the crisis is only going to get deeper as Lionel Messi brought a multitude of sponsorships with him and was responsible for over $30 million of the club's yearly earnings due to the sale of shirts other than endorsement deals.