WWE News: Brock Lesnar Retired two years ago, Check Out Why He Came Back
WWE News – Brock Lesnar Reveals why returning from retirement: From SummerSlam 2021 onwards the Brock Lesnar that returned and that we…
WWE News – Brock Lesnar Reveals why returning from retirement: From SummerSlam 2021 onwards the Brock Lesnar that returned and that we see today is so different than what the WWE Universe is used to. The New Lesnar we see is talkative, funny, likes to have a good time. However, The Brock Lesnar we see inside the ring, once the bell rings is the same old Beast or maybe even more dangerous.  Follow WWE Live Updates and WWE WrestleMania Live Updates on InsideSport.IN
WWE WrestleMania 38 Live: Roman Reigns vs Brock Lesnar Head-to-Head Rivalry in WWE
WWE News: Brock Lesnar Retired two years ago, Check Out Why He Came Back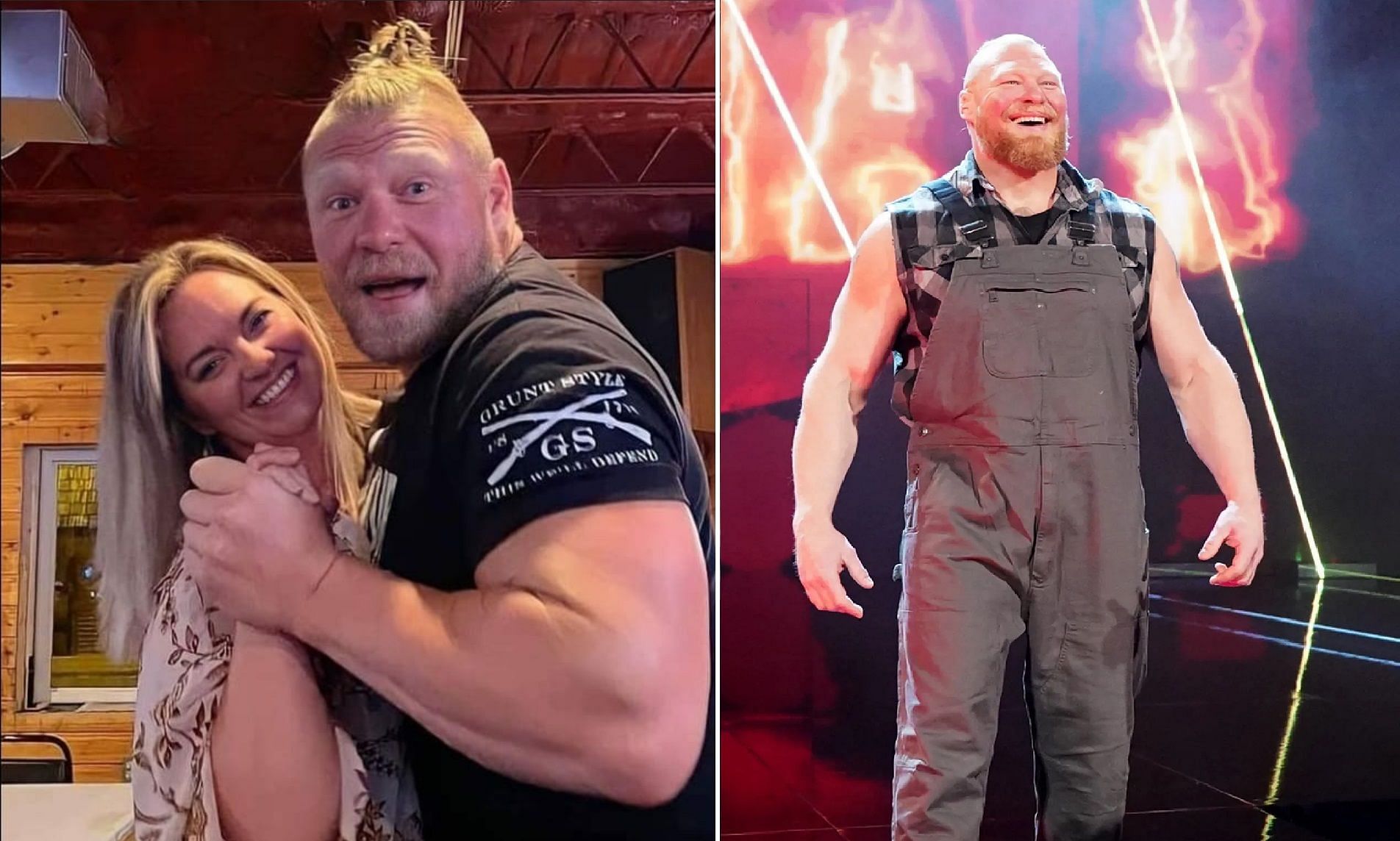 WWE News – Brock Lesnar Reveals why returning from retirement: While many may not know this after his loss to Drew McIntyre, Brock Lesnar had decided to retire. Here is what the Beast said on the Michael Kay Show.
"When I was younger I thought 'ah, I'll want to retire when I'm 40. I actually retired when COVID hit and my contract was up in 2020, I think. So full circle Brock Lesnar story; I had my first pro wrestling match in Hamel, Minnesota in a garage in front of no people. And 20 years later, in the WWE Heavyweight Champion of the world, had my last wrestling match in a warehouse in front of no people. So 20 years, full cycle, full revolution. And I'm like 'alright, cool, I'm out.'"
WWE News: Former Superstar Reveals Creative Freedom Given to Him by Triple H
WWE News – Brock Lesnar Reveals why returning from retirement: As the interview went on, The WWE Champion was what made him comeback to the WWE. He revealed it was nothing but his kids that made him comeback.
"My whole life I've been wearing a flat top. You know, crew cut. I grew my beard out. I had one beard when I fought in the UFC, but I said 'I'm just, I'm just gonna let it all go.' And then last summer before any of this evolved, like, it was so hot. I'm like 'I'm gonna cut my hair.'
WWE WrestleMania 38 Live: Stone Cold Not Excited About WWE Return, Check Out Why?
"So my kids cut my hair and then they were like 'I'm gonna give you a mohawk.' And then they go 'I bet you won't wear a ponytail.' I was like 'I'm not gonna lose a bet to my kid.' So I wore this, this look that I got. And it wasn't like a mastermind of nothing. It was a joke. Here I am. Brock Lesnar, the biga– joke."
Brock Lesnar is now set to face Roman Reigns at WWE WrestleMania 38. Both superstars will be putting their titles on the line in a winner takes all match.
WWE WrestleMania 38: New Changes Made to Championship Match
WWE News: Brock Lesnar Retired two years ago, Check Out Why He Came Back
Follow WWE Live Updates and WWE WrestleMania Live Updates on InsideSport.IN