FIFA World Cup: UFC Star Khabib Nurmagomedov Trolls Canadian Media for Their FIFA World Cup Coverage: 'I Can Understand They Never Watch Football'
FIFA World Cup 2022: UFC news: Khabib Nurmagomedov is one of the most famous names in MMA. However, the former UFC lightweight champion…
FIFA World Cup 2022: UFC news: Khabib Nurmagomedov is one of the most famous names in MMA. However, the former UFC lightweight champion is also an avid follower of football. And as the FIFA World Cup goes on in Qatar, Khabib has hit out at the Canadian coverage of the event. For more combat sports news, follow Insidesport.IN.
READ MORE:UFC India: Khabib Nurmagomedov and lightweight champion Islam Makhachev are set to visit India for a multi-city tour. More details
Khabib Nurmagomedov is as passionate about football as he is about MMA. And despite Russia playing, there was never a doubt about whether Khabib would watch the tournament. And although Khabib found himself in Canada, he still caught up with the action.
FIFA World Cup: UFC star Khabib Nurmagomedov trolls Canadian media for their FIFA world cup coverage: 'I can understand they never watch football
That said, his experience wasn't the best by any means. Speaking in an interview on November 20, Khabib said he watched the opening ceremony and the first game on the Canadian telecast. He then added,
"I was watching Canadian TV and I see these people talking about football and these people don't understand nothing." The Russian then said, "Why, like, biggest TV [event] in Canada, they bring these people and they talk about football and I can see, I can understand they never watch football."
Clearly, Khabib Nurmagomedov did not enjoy the coverage of the FIFA World Cup in a country where football is not the primary sport.
FIFA world cup: Khabib Nurmagomedov and his love for football
Khabib Nurmagomedov's love for the beautiful game goes way back. In the past, Khabib has expressed his love for the sport and even had offers from Russian professional teams to join them after his retirement from MMA.
In addition, Khabib has met football superstar Cristiano Ronaldo and has also visited Manchester United FC to watch them play. Therefore, it will come as no surprise that the Russian was unhappy with the broadcast of the FIFA World Cup in Canada.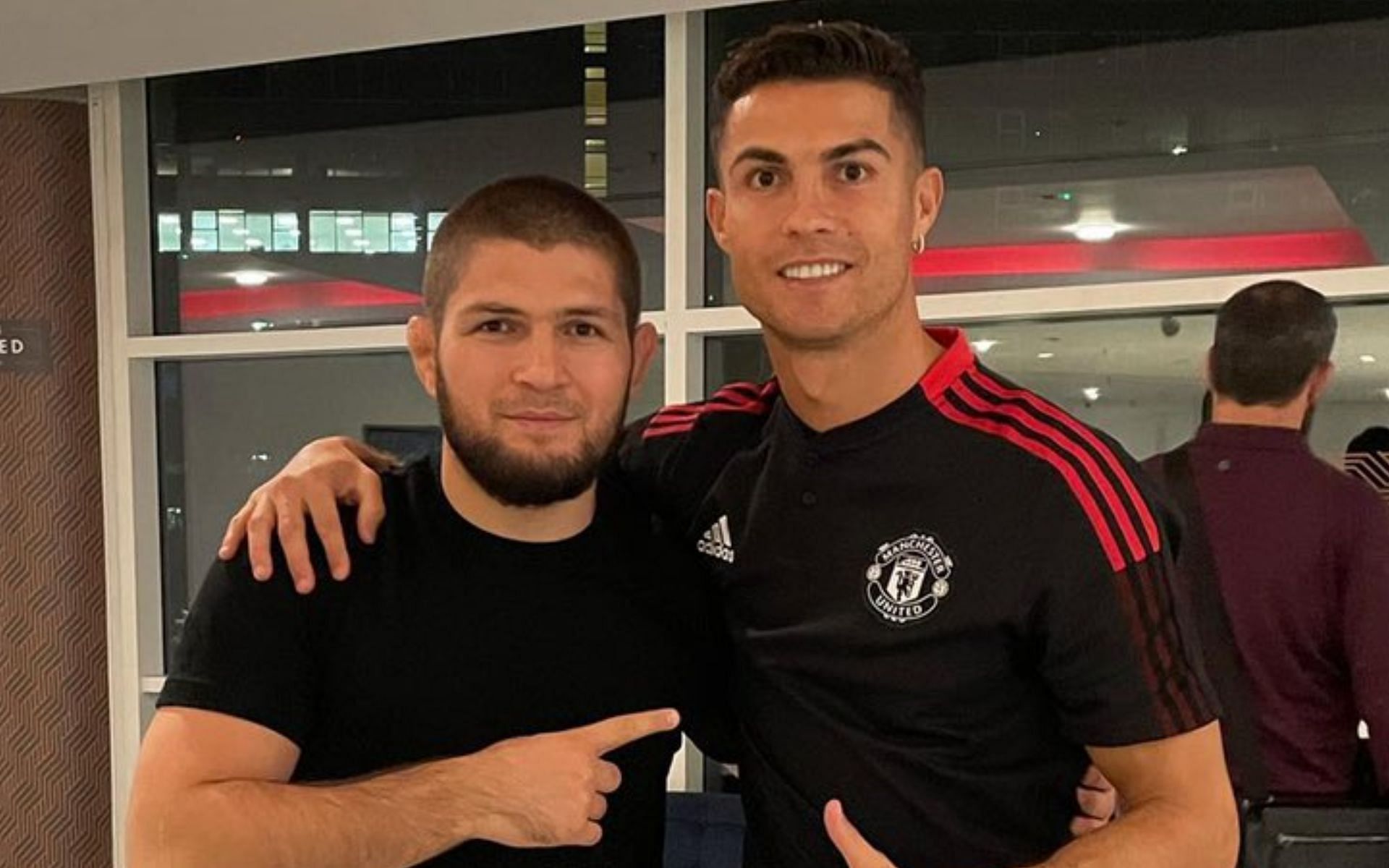 So while fans may point out that his comments about them not watching football are unfair, it is clear that Khabib Nurmagomedov knows his football. However, Canadians can say that their country will be at the FIFA World Cup while Khabib's beloved Russia is not.
For more combat sports news, follow Insidesport.IN.