Ballon d'Or 2021: Lionel Messi rewrites history, wins his record seventh Ballon d'Or beating Bayern star Robert Lewandowski: Argentina's Lionel Messi won the Ballon d'Or award for the best player in the world for a record-stretching seventh time on Monday, beating Robert Lewandowski and Jorginho to lift soccer's most prestigious trophy yet again.
HERE IS THE WINNER!

SEVEN BALLON D'OR FOR LIONEL MESSI! #ballondor pic.twitter.com/U2SywJmruC

— Ballon d'Or #ballondor (@francefootball) November 29, 2021
The forward added to his 2009, 2010, 2011, 2012, 2015 and 2019 trophies after winning the Copa America for the first time with his country last July.
"It's incredible to be here again. Two years ago I thought it was the last time. Winning the Copa America was key", Messi said at Paris's Theatre du Chatelet.
Manchester United New Manager: IT'S OFFICIAL!!! Ralf Rangnick is appointed as Man United's new Interim Manager until the end of the season; Club Statement confirms
Messi, who joined Paris St Germain on a free transfer from Barcelona during the close season, collected 613 points, with Bayern Munich's Lewandowski, named best striker on Monday, getting 580.
Messi expressed joy at winning the seventh Ballon d'Or and thanked his family, friends, his previous club Barcelona, current club Paris Saint-Germain in his Instagram post.
"Although I always put the collective forward, I cannot hide my joy at having been able to win another Ballon d'Or. I want to thank you and dedicate to all my colleagues and @afaseleccion staff for the beautiful year we have lived through. Also those I had at @fcbarcelona and those at @psg," Messi wrote on Instagram.
"And of course to my family and friends, as well as to all the people who support me, who are next to me, take care of me and make me perform every day: without all of them this would never have been possible. And thanks also to @francefootball for the Gala and the award. Big hug," he added.
View this post on Instagram
Jorginho, who won the Champions League with Chelsea and the European championship with Italy, ended up third on 460, ahead of France's Karim Benzema and Ngolo Kante in fourth and fifth places respectively.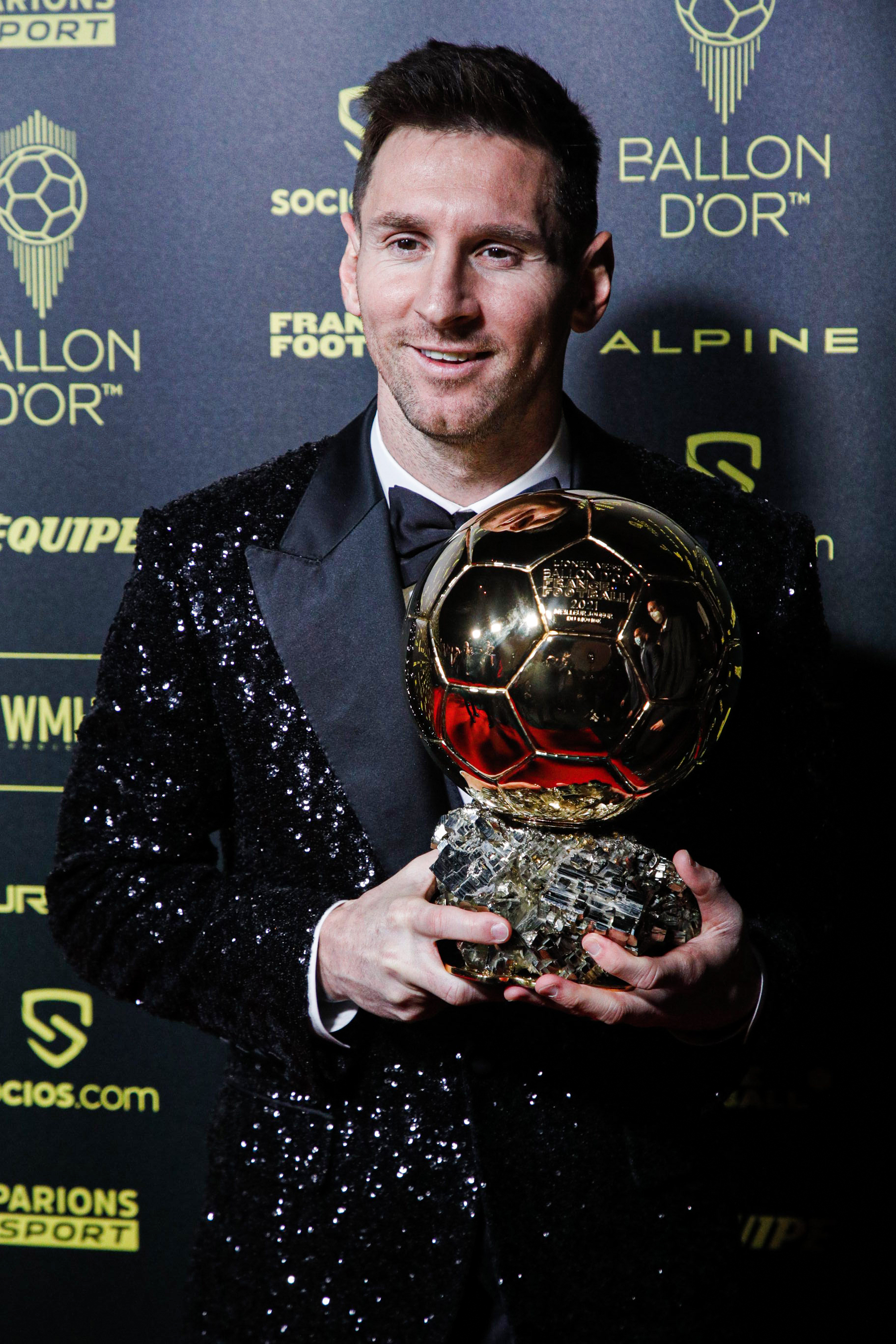 Among other awards, the Women Ballon d'Or went to FC Barcelona winger Alexia Pettullas. Among other awards Blaugrana starlet Pedri won the Kopa 2021 Trophy ahead of Borussia Dortmund star Jude Bellingham and Bayern Munich sensation Jamal Musiala. The Yashin Award for the best goalkeeper was presented to Gianluigi Donnarumma for his heroics with Italy at the European Championships. Lastly, Chelsea for their exceptional performance in Men's and Women's football had most players nominated for several awards in today's event. So they were awarded the Club of the year trophy which was the first of its kind.
Shockingly for the first time in ten years, Manchester United and Portugal talisman Cristiano Ronaldo has finished out of the top three in the Ballon d'Or rankings. He finished at sixth position in the Ballon d'Or rankings.
Ballon d'Or 2021: Lionel Messi rewrites history, wins his record seventh Ballon d'Or beating Bayern star Robert Lewandowski