IPL 2023: Brian Lara appointed NEW Sunrisers Hyderabad coach after SRH part ways with Tom Moody, Follow LIVE Updates
IPL 2023: SRH New Coach: As InsideSport reported earlier, Sunrisers Hyderabad have confirmed parting ways with Tom Moody. The Australian was in…
IPL 2023: SRH New Coach: As InsideSport reported earlier, Sunrisers Hyderabad have confirmed parting ways with Tom Moody. The Australian was in charge of a disappointing IPL 2022 campaign last year. A day later, on Saturday, batting legend Brian Lara was also confirmed as the next SRH coach as well. Follow IPL 2023 LIVE Updates on InsideSport.IN.
The appointment of Lara was confirmed on the team's Twitter handle on Saturday.
🚨Announcement 🚨

The cricketing legend Brian Lara will be our head coach for the upcoming #IPL seasons. 🧡#OrangeArmy pic.twitter.com/6dSV3y2XU2

— SunRisers Hyderabad (@SunRisers) September 3, 2022
The appointment of Lara does not come as a big surprise with the former West Indies captain having worked with the team last season. He worked as a strategic advisor and batting coach in IPL 2022. With the legend having worked with the present bunch of players in the dressing room, he should not have much problems in managing the team, which failed to deliver last season.
It is also important to note that this will be Lara's first involvement as head coach of an IPL team. For that matter, any T20 team as well.
The head coach has a huge task ahead of him, and bring the best of the resources available to him in the squad. With Lara at the helm, the legend will be keeping a close look at players around West Indies and if possible, rope him into the franchise as well.
The West Indian has some huge shoes to fill as well. Moody, who was signed by SRH in 2013, overall had a good stint, helping them win the title in 2016 too. Things did not look good in his second stint as the IPL coach in the last two years.
Now, with the team having moved on from Moody, the men at the top of the Sunrisers hierarchy has trusted Lara to do the job. Hence, the IPL 2023 will be a litmus test as his first head coach job in the Indian Premier League.
He will also be looking at assistance from other members of the coaching staff. It includes ex-South Africa speedster  Dale Steyn as bowling coach. Sri Lanka's Muttiah Muralitharan is the spin-bowling and strategic coach. If the trio work as a team, it could prove to be their year in the next IPL.
Why Moody and SRH parted ways?
Tom Moody recently took charge of Glazers Family-backed Desert Vipers as Director of Cricket in the International League T20 in UAE. Hence, he will not be part of SRH's crucial team-building sessions in January-February shortly after the IPL 2023 Auctions.
IPL 2023: Brian Lara set to be NEXT Sunrisers Hyderabad coach after SRH part ways with Tom Moody, Follow IPL 2023 LIVE Updates
IPL 2023 Live Streaming: Reliance-backed Viacom18 promises 4K MULTI-CAMERA interactive IPL match coverage through Jio 5G at RIL AGM, Check Details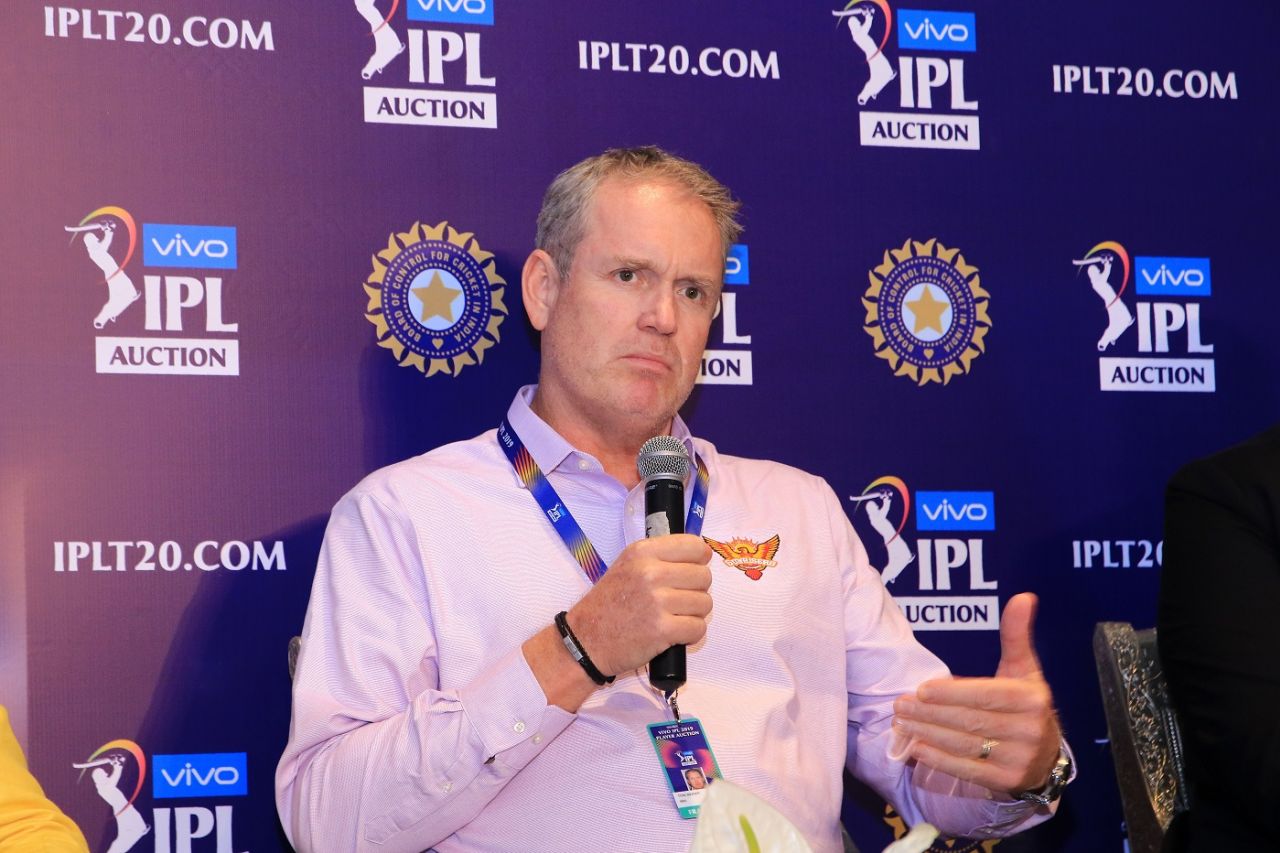 Moody's contract was up for renewal this year. However, as per an ESPNCricinfo report, the Australian and SRH did not renew the contract with mutual consent. Moody returned to Sunrisers Hyderabad as the Director of Cricket in 2021.
Under his leadership, SRH had a fallout with David Warner, one of the most decorated players in IPL and the team's captain. Warner was removed from captaincy and shortly dropped from the team completely in 2021. He was released ahead of IPL 2022 auctions. SRH also let Rashid Khan leave.
He was also in charge of team's strange auction policies. Although it worked well, retaining Umran Malik, Abdul Samad's retention did not work well. Elevated to captaincy, Kane Williamson had a nightmarish campaign. As a result, SRH finished 8th with 6 wins and 8 losses. This is the record, which Lara would be eager to change come next season.
IPL 2023: Brian Lara set to be NEXT Sunrisers Hyderabad coach after SRH part ways with Tom Moody, Follow LIVE Updates
Delighted to present #DesertVipers @ILT20Official 2023 squad. Excited to have such a great combination of talent – we're all looking forward to what will be a fantastic tournament. #internationalleaguet20 #ilt20 #UAE #cricket pic.twitter.com/EpUMEGbRYd

— Desert Vipers (@TheDesertVipers) August 19, 2022
IPL 2023: Tom Moody at Sunrisers Hyderabad
Moody was appointed the Head Coach back in 2013.
In his highly successful first stint, SRH reached playoffs five times in nine seasons.
SRH also went on to win the IPL 2016 title.
He parted ways in 2019 to take charge of Montreal Tigers in Global T20 Canada.
Trevor Bayliss was appointed as SRH head coach.
Moody returned ahead of IPL 2021.
But in his second stint, he was rather unsuccessful.
In 28 matches, SRH managed just 9 wins and suffered 18 defeats.
In IPL 2021, SRH finished at the bottom with just 3 wins.
In IPL 2022, SRH could only win 6 and lost five games on the bounce to end up at 8th.
IPL 2023: Brian Lara set to be NEXT Sunrisers Hyderabad coach after SRH part ways with Tom Moody, Follow LIVE Updates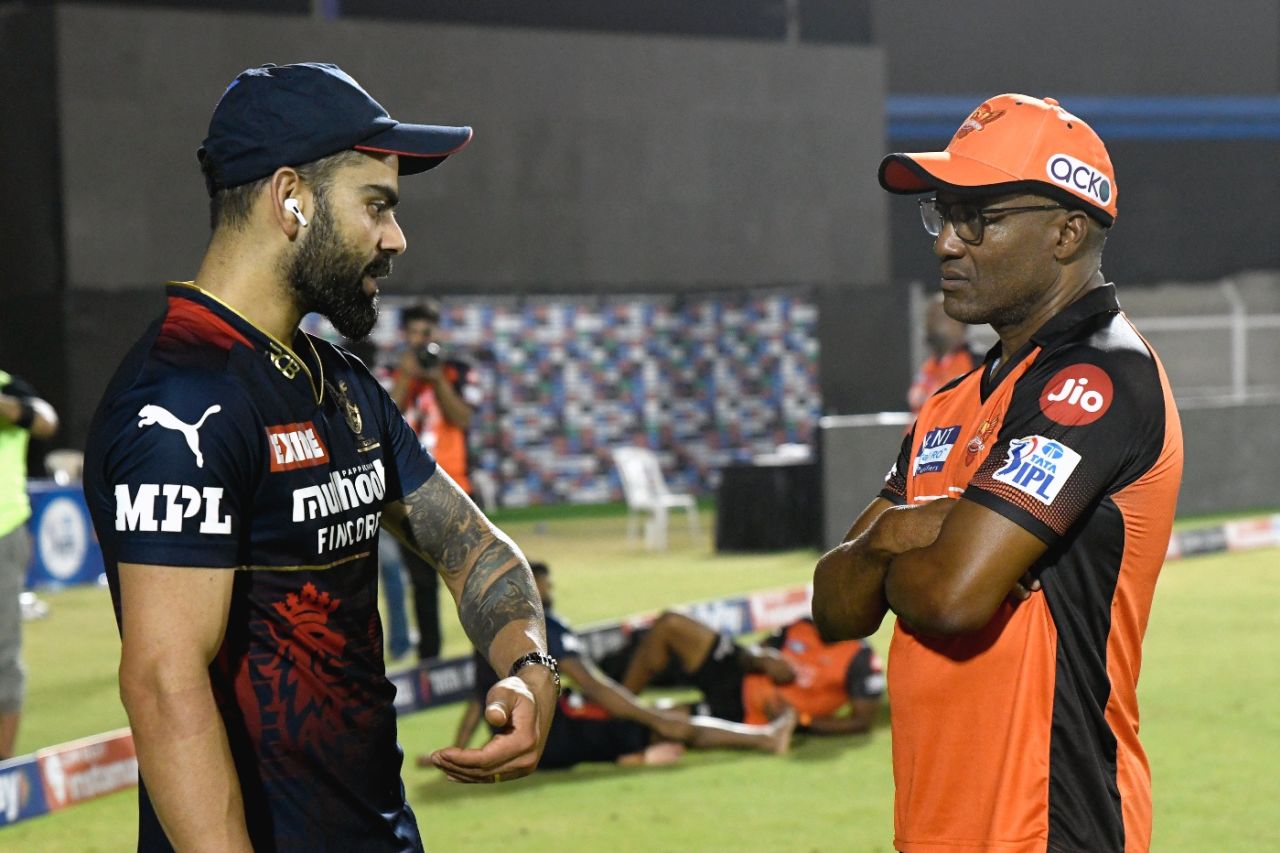 IPL 2023: Punjab Kings starts SHOPPING for NEW COACH after parting ways with Anil Kumble: Check DETAILS
SRH already doing homework
Meanwhile, IPL franchises have begun preparing the list of players to release ahead of the IPL 2023 mini-auction. The IPL 2023 will have a trading window where players can move from one franchise to another before the auctions. The biggest name to make the trading window this year can be Chennai Super Kings Ravindra Jadeja.
"We are looking at December-January or early February for the auctions. Before that the trade window will be back this time. The trade window will open around November or early December depending on the final auction date. It will be a short auction as we had the big one last season," a senior BCCI official told InsideSport.
IPL 2023: Brian Lara set to be NEXT Sunrisers Hyderabad coach after SRH part ways with Tom Moody, Follow LIVE Updates
IPL 2023 Trading Window: All you need to know about IPL 2023 Auctions
The IPL 2023 Auction is likely to take place in early January or late December.
The trading window will be open for a month before the auctions.
Only up to three players can be traded during the IPL 2023 Trading Window.
The IPL Auction will be a short affair with the franchises looking to strengthen the squads rather than an overhaul.
Most of the teams will be able to retain their core with up to 9 players.
However, the fine prints are yet to be discussed. The IPL governing Council will meet after BCCI AGM and will discuss the auctions and other dates.
The BCCI will set to reintroduce the RTM (Right to match) during the auction.
The IPL 2023 will revert to home and away format as the ICC has granted BCCI a longer 75-day window from next season.
IPL 2023: Brian Lara set to be NEXT Sunrisers Hyderabad coach after SRH part ways with Tom Moody, Follow LIVE Updates
Follow InsideSport on GOOGLE NEWS / Follow IPL 2023 Live Updates with InsideSport.IN.