IND vs IRE LIVE: Paul Stirling, Andy Balbirnie amongst biggest threats for Hardik Pandya and Co – Check 5 Ireland players to watch out for
IND vs IRE LIVE: India vs Ireland Live – As the Indian team prepares for the upcoming 2-match T20I series against Ireland,…
IND vs IRE LIVE: India vs Ireland Live – As the Indian team prepares for the upcoming 2-match T20I series against Ireland, Hardik Pandya and Co will have to be aware of the threat that the Irish side possesses. Though this series will serve as a warm-up in the preparation against England and T20 World Cup, the likes of Andy Balbirnie, Paul Stirling, and George Dockrell can give a tough challenge to the young Men in Blue. Follow India vs Ireland Live Updates on InsideSport.IN
IND vs IRE LIVE: Paul Stirling, Andy Balbirnie amongst biggest threats for Hardik Pandya and Co – Check 5 Ireland players to watch out for
Also Read: IND vs ENG LIVE: Cheteshwar Pujara scores DUCK to raise CONCERNS on Indian middle order, Rahul Dravid eyes quick fix ahead of 5th Test- Check out

India will not have it easy against Ireland as the hosts will try their level best to give a tough competition to the young guns. With India missing the services of the senior plays, the young players will get the perfect opportunity to face the Irish side. Here are 5 players from the Ireland squad to watch out for.
Andrew Balbirnie – The skipper of the Irish team will be one of the biggest threats to Hardik Pandya and Co. The Hard-hitting opener leads his team from the front and is deadly in hitting huge shots. With an average of 24.22 in T20Is, he has already amassed 1429 runs in 67 games.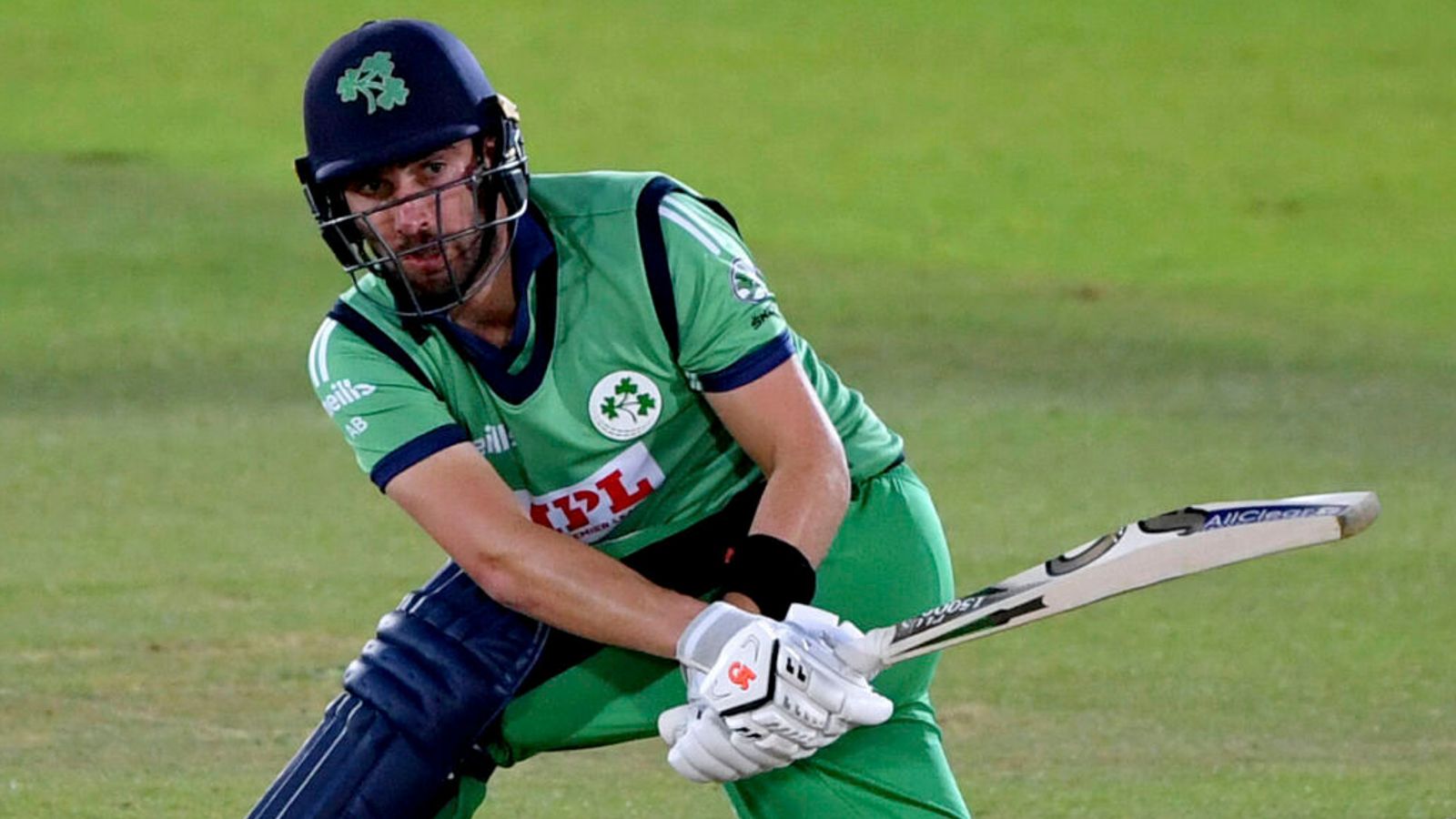 Balbirnie's unique feature in batting is his ability to score huge runs in the early overs. This helps in building the foundation of the innings. The Indian bowling attack will have a tough job at their hands when they deal with Ireland's skipper.
IND vs IRE LIVE: Paul Stirling, Andy Balbirnie amongst biggest threats for Hardik Pandya and Co – Check 5 Ireland players to watch out for
Also Read: India Tour of Ireland: Captain Hardik Pandya reaches Dublin ahead of IND vs IRE 1st T20I, as Sanju Samson, Dinesh Karthik and others hit the grass: Follow Live Updates

Paul Stirling – The aggressive all-rounder needs no introduction and is one of the most experienced and talented players on the Ireland team. Stirling along with skipper Andrew Balbirnie forms a devastating opening partnership.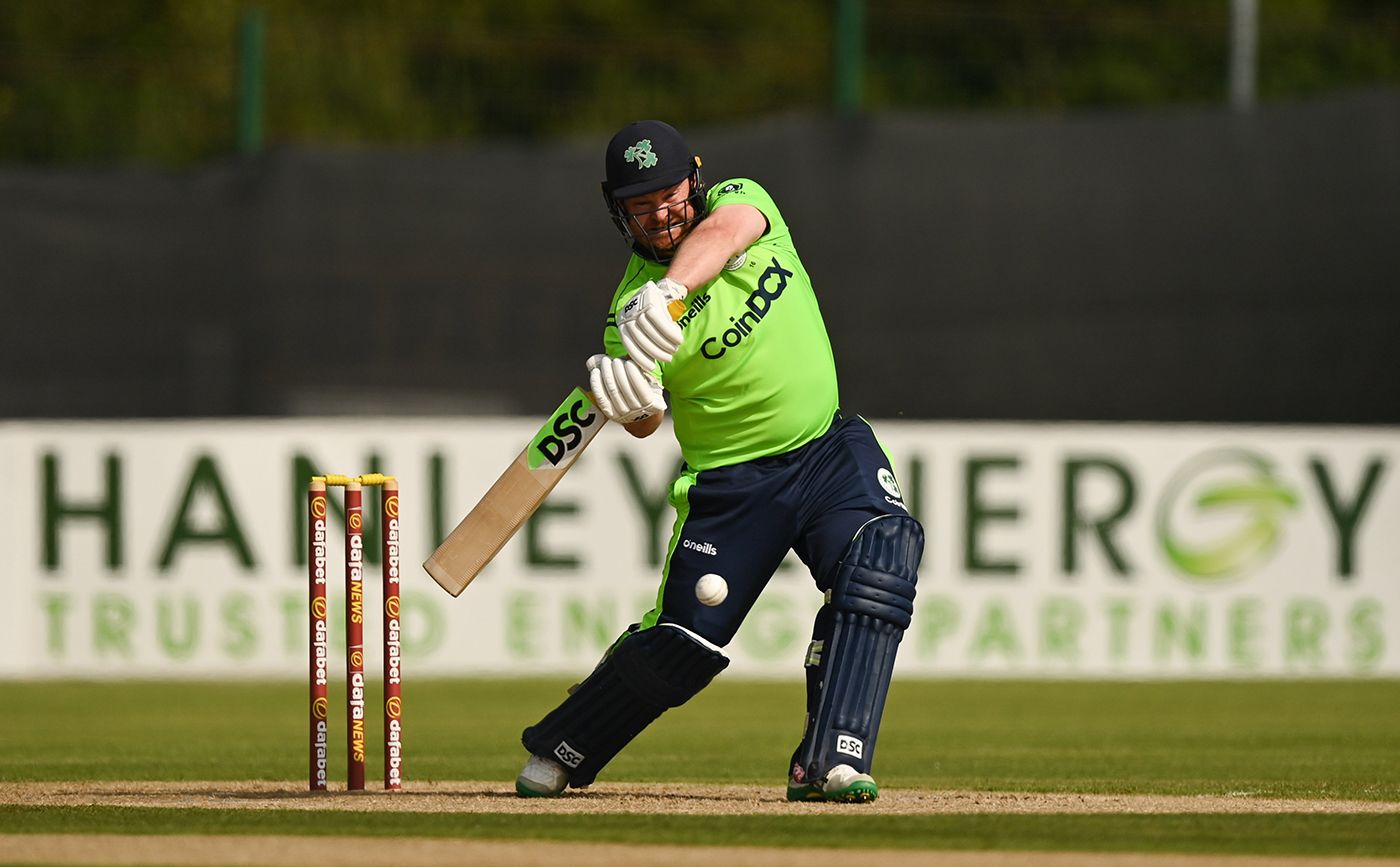 Stirling has represented his country in 102 T20I games and has scored 2776 runs with a healthy average of 29. His biggest highlight came against Zimbabwe where he smacked a 115*. Equally good with the ball, Stirling has managed to pick 20 wickets in his T20I career.
Andy McBrine – Andy McBrine is the lone spinner in Ireland's squad that will take on India. Though the Ireland side has quite a few part-time spinners, the duty of spearheading the spin attack against India will rely on the capable shoulders of Andy McBrine.
Having played just 26 T20I games for his country he has managed to pick 21 wickets already. The highly economical bowler who is an expert to choke the opposition will certainly pose a tough challenge to India.
IND vs IRE LIVE: Paul Stirling, Andy Balbirnie amongst biggest threats for Hardik Pandya and Co – Check 5 Ireland players to watch out for
George Dockrell – Yet another all-rounder who can change the completion of a game in an instant, George Dockrell is a great asset for the Irish national team. Apart from being an exquisite spinner, Dockrell is a hard hitter, particularly in the death overs. Dockrell has 445 runs and 76 wickets under his belt after making 93 caps for his country.
Dockrell will lead the batting charge lower down the order. With a strike rate of 121, he is known to hit the ball out of the park. India will have to be aware of the threat that George Dockrell possesses.
Craig Young – The pace attack for the Irish side will be spearheaded by Craig Young. Young is one of the most experienced bowlers in his squad. He has managed to bag 48 wickets in 48 T20I matches.
Young has been in terrific form off late where he managed to scalp 12 wickets in the last 5 games.
IND vs IRE LIVE: Paul Stirling, Andy Balbirnie amongst biggest threats for Hardik Pandya and Co – Check 5 Ireland players to watch out for