Bodybuilder Calum Von Moger – Calum Von Moger Health: The body building fraternity and three time Mr. Universe Calum Von Moger's fans can finally breathe easy. According to a report released by Melbourne hospital where he is being treated, 'Calum Von Moger is now stable': Follow Bodybuilder Calum Von Moger Health Updates with InsideSport.IN
Von Moger had to undergo surgery on his spine.
Doctors had kept him in induced COMA
Now leading Australian media platform news.com.au has reported that 'Calum Von Moger is stable now'
After he had a fall from his 2nd story building Von Moger's life was in danger and for days he stayed in ICU.
Great news for Body Buidling fratenity, Doctors say 'Bodybuilder Calum Von Moger' now stable: Follow LIVE Health Updates
What happened to Calum Von Moger? In a shocking news that rocked the fitness world, a post from a renowned Youtuber named Nick Trigilli declared that bodybuilder Calum Von Moger has jumped from his building.
According to Trigilli the Australian Bodybuilder was involved in a lethal fall and was immediately rushed to the hospital.
What happened to Calum Von Moger? Nick also revealed that Calum Von Moger is in the Intensive Care Unit (ICU) for emergency treatment. 
The incident took place on the afternoon of May 6, when the young bodybuilder was reportedly under the influence.
The good news meanwhile is that 31-year-old, a three-time Mr Universe winner dubbed Arnold 2.0, is now in a stable condition.
According to the new reports in Australian media, Police were called to his Geelong home.
Nearby construction workers said they heard glass smashing, yelling and screaming before multiple police cars and ambulances arrived.
Calum Von Moger's BodyBuilding Journey:
Von Moger had only moved back to Australia in October last year from Los Angeles.
He won the World Fitness Federation junior Mr Universe title in Austria in 2011. After winning another Mr ­Universe title in South Korea in 2014, he moved to Los Angeles.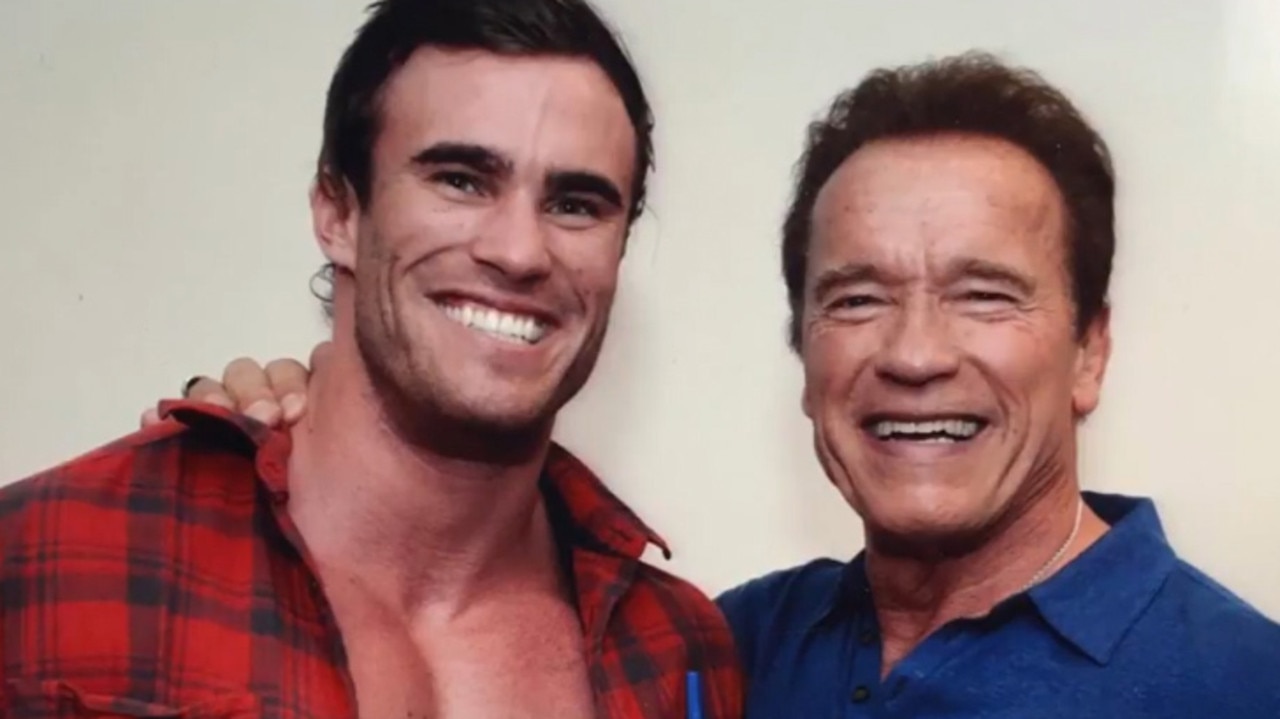 He won his third Mr Universe title in France in 2016.
In 2017, Von Moger acted in his first film – a bodybuilding documentary called Generation Iron 2.
He has also played ARNOLD Schwarzneggar in the 2018 American comedy-drama Bigger.
ARNOLD Schwarzneggar
Follow Bodybuilder Calum Von Moger Health Updates with InsideSport.IN