FIFA World Cup 2022 – Players Who can miss the World Cup Action: After European leg of FIFA qualifiers has ended a total of 13 teams have qualified for the 2022 FIFA World Cup in Qatar. As of now, only 13 of the 32 spots have been sealed with 10 European qualifiers confirmed. Some of the leading stars of this generation including Cristiano Ronaldo, Robert Lewandowski, Mohammed Salah and various other can miss the World Cup this time – Check the list prepared by InsideSport.IN
First thing first – Let's see which teams have already qualifed for the World Cup 2022
10 teams from Europe – Germany, Spain, Denmark, Croatia, Serbia, Belgium, England, Switzerland, France and The Netherlands.
2 teams from South America namely- Brazil and Argentina
1 from Asia which the host country- Qatar
Many football superpowers like the last 2 European Champions Italy and Portugal, South American giants Uruguay and Columbia, Asia's best South Korea and Japan just to name a few are still yet to complete their qualification process.
FIFA World Cup 2022: Ronaldo, Lewandowski & 8 others who are at risk in missing 2022 World Cup in Qatar, check out
Many superstars including the likes of Cristiano Ronaldo, Robert Lewandowski and many others are on the verge of missing out on qualification – check the LIST.
Formation: (4-3-3)
Manager: Roberto Manchini
GK: Gianluigi Donnarumma (Italy)
It's a shame the current European Champions Italy would have to go through play-offs to book their place in Qatar. After keeping 3 clean sheets and saving 5 penalties in the knockouts Italian shot-stopper Gianluigi Donnarumma was awarded the UEFA Euro 2020 player of tournament. It was the 1st time in the history of the European Championships a goalkeeper was awarded the player of tournament award.
After his brilliant performances for club and country, Donnarumma finally got his big money move to PSG.
Alternative players: Edouard Mendy and Rui Patricio
RB: Joao Cancelo (Portugal)
Since Joao Cancelo's transfer from Juventus to Manchester City has materialized, Pep Guardiola has turned the Portuguese into one of the best offensive full-backs in the world. Naturally being a right-back, Joao Canelo is so versatile that he has transitioned into being a brilliant left back without any issue.
Just like Italy, Portugal also failed to make it directly to the group stages losing 2-1 to Serbia on the final matchday. The result came as big blow to Ronaldo's men who had the ambitions of winning the World Cup.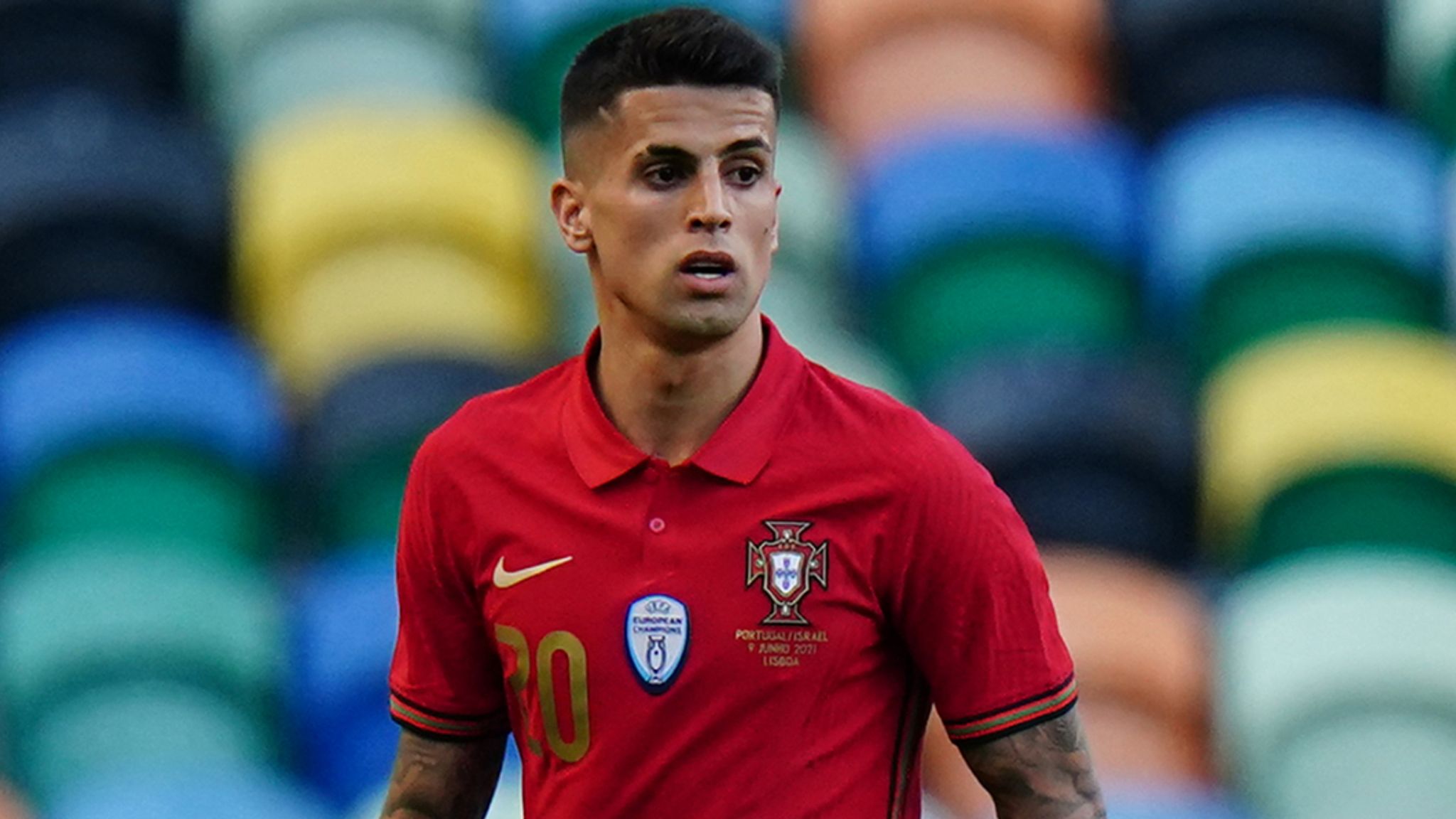 Alternative players: Achraf Hakimi and Davide Calabria
Football Transfer News: Sterling, Cavani, Pogba, on the move; Check list (insidesport.in)
CB: Giorgio Chiellini (Italy)
Italy and Juventus talisman has been one of the most solid defenders of the current generation. Despite being 37 years old, the Juventus captain showed at the European Championships this summer that he still plays with his heart on his sleeve. Chiellini was a towering presence in the Italian backline preventing the likes of Romelu Lukaku and Harry Kane, his heroic effort was rewarded with a place in Italian folklore.
Most probably his last international tournament, it would be a shame if such a legendry defender like Chiellini misses the opportunity of featuring in Qatar.
Alternative players: Kalidou Koulibaly and Leonardo Bonnuci
CB: Ruben Diaz (Portugal)
Manchester City's crown jewel Ruben Diaz would be a big miss if A Selecao fails to qualify for the World Cup in Qatar. Manchester City's defense has been revolutionized since Diaz's arrival at the club, such is the quality of the Portuguese that he won Premier League player of the season, FWA footballer of the season and UEFA Champions League defender of the season in his 1st season in England.
Just like Cancelo, Diaz failed to bail Portugal out of trouble when the Portugal clashed against Serbia in European Qualifiers this month.
Alternative players: Pepe and Victor Lindelof
LB: David Alaba (Austria)
Real Madrid's summer signing David Alaba is one of the most versatile players in the world, who can play in multiple positions brilliantly. The Austrian captain has comfortably adapted to life in Spain, he has become a leader in Real Madrid's backline and has done well to replace the likes of Raphael Varane and Sergio Ramos. He has formed a solid partnership with Brazilian defender Eder Militao.
Austria have not qualified for a World Cup since 1998 and are extremely lucky to find themselves in the play-offs this year. They finished fourth in Group F as Denmark automatically qualified, while Scotland clinched a play-off spot. But the Austrians achieved a play-off position thanks to their Nations League run.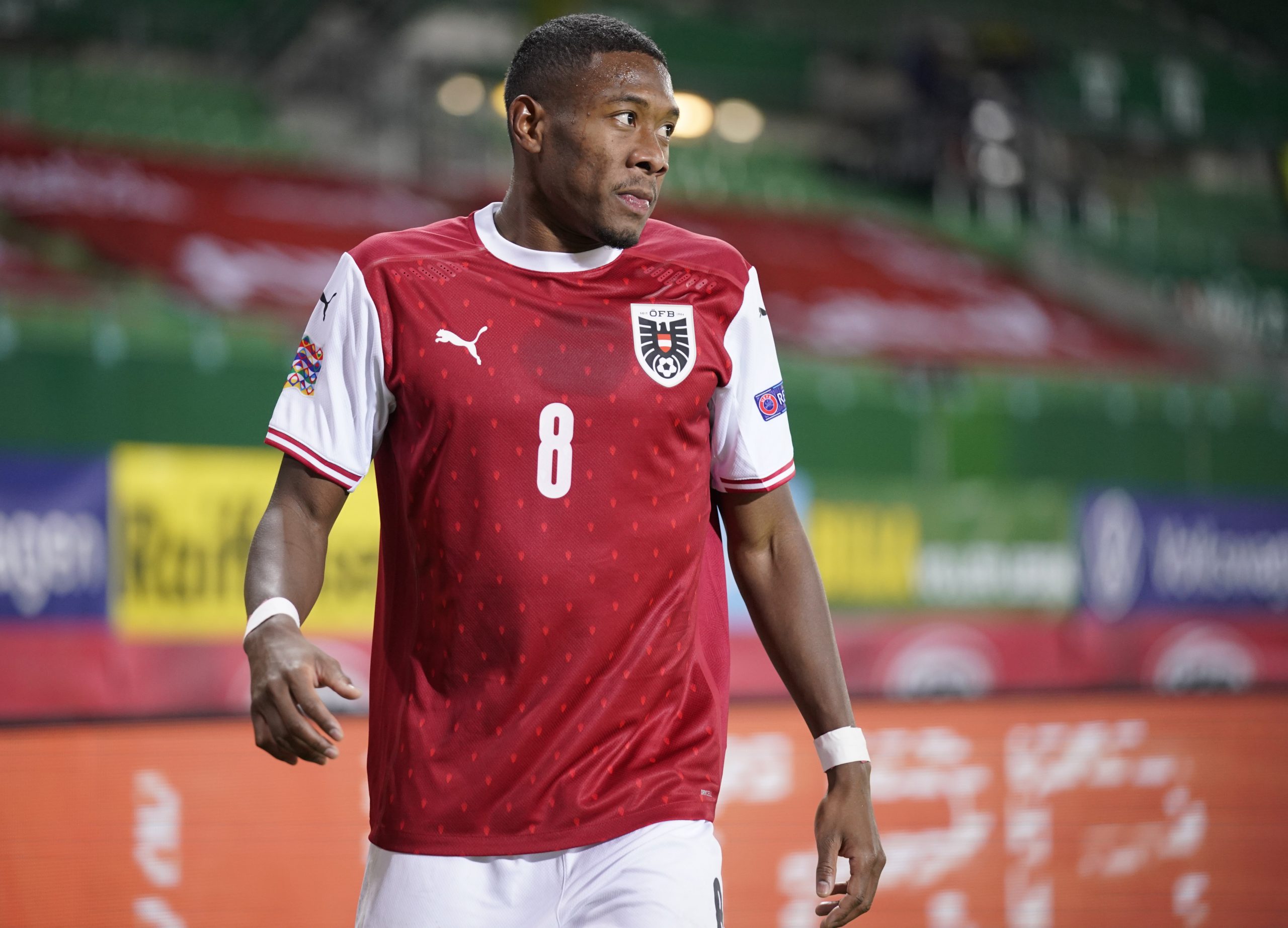 Alternative players: Andrew Robertson and Kieran Tierney
DM: Jorginho (Italy)
After playing a significant role in Chelsea's UCL triumph and Italy's Euros win, former Napoli midfielder Jorginho was awarded the UEFA Player of the Season, Jorginho was included in the UEFA team of the season for his brilliant displays in many crucial matches at the back end of last season.
Italy's draw against Northern Ireland left the Italians exposed to the risk of once again missing World Cup qualification, similar to what happened in 2018 World Cup.
Alternative players: Wilfred Ndidi and Manuel Locatelli
CM: Marco Verratti (Italy)
One of the most talented midfielders in the world over the last few years, Verratti has the potential to run an entire game by himself but, constant injury issues have prevented the PSG star from reaching his full potential, but there have been glimpses in which the Italian has played at his true level.
Italy's Starman along with Federico Chiesa at the European Championships in the summer, it would be a real embarrassment if a player of Verratti's quality, who could ignite the entire tournament on his own wouldn't be present during the world's biggest sporting spectacle.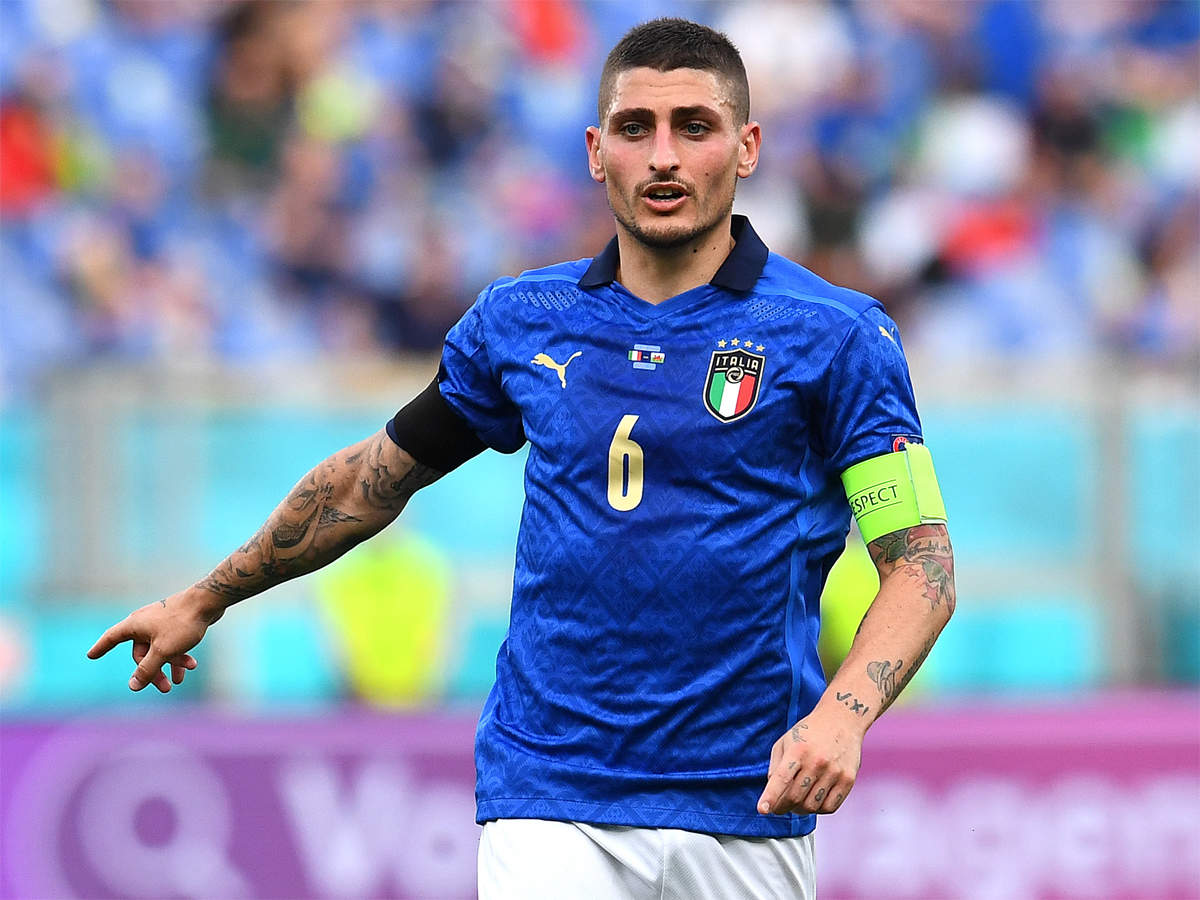 Alternative players: Federico Valverde and Naby Kieta
AM: Bruno Fernandez (Portugal)
Another member of Fernando Santos's squad who could miss out on entertaining on the global stage is Burno Fernandez. One of the best players in the Premier League since his arrival, Fernandez has revived Manchester United's sinking ship by himself, he is specifically known for his brilliant passing and goalscoring prowess.
However, Bruno is yet to truly stamp his mark on the international stage, but unless Portugal can bounce back from their qualification quandary and blitz through the play-offs, Fernandez will not be taking his talent from the Old Trafford to Qatar.
Alternative players: Benardo Silva and James Rodriguez
LW: Cristiano Ronaldo (Portugal)
If Portugal makes it through the playoffs, A Selecao will once again be many people's competition favorites. The Portuguese national team has many players who would be greatly missed in Qatar but none more so than Portugal's greatest. Ronaldo broke the men's international goalscoring record earlier this year with 115 goals but he missed out on the chance to reach 800 career goals as he failed to inspire Portugal to victory against Serbia.
The 2-1 defeat by the Serbs leaves Fernando Santo's side sweating in the play-offs as they face the risk of missing the World Cup – Ronaldo's coveted fifth.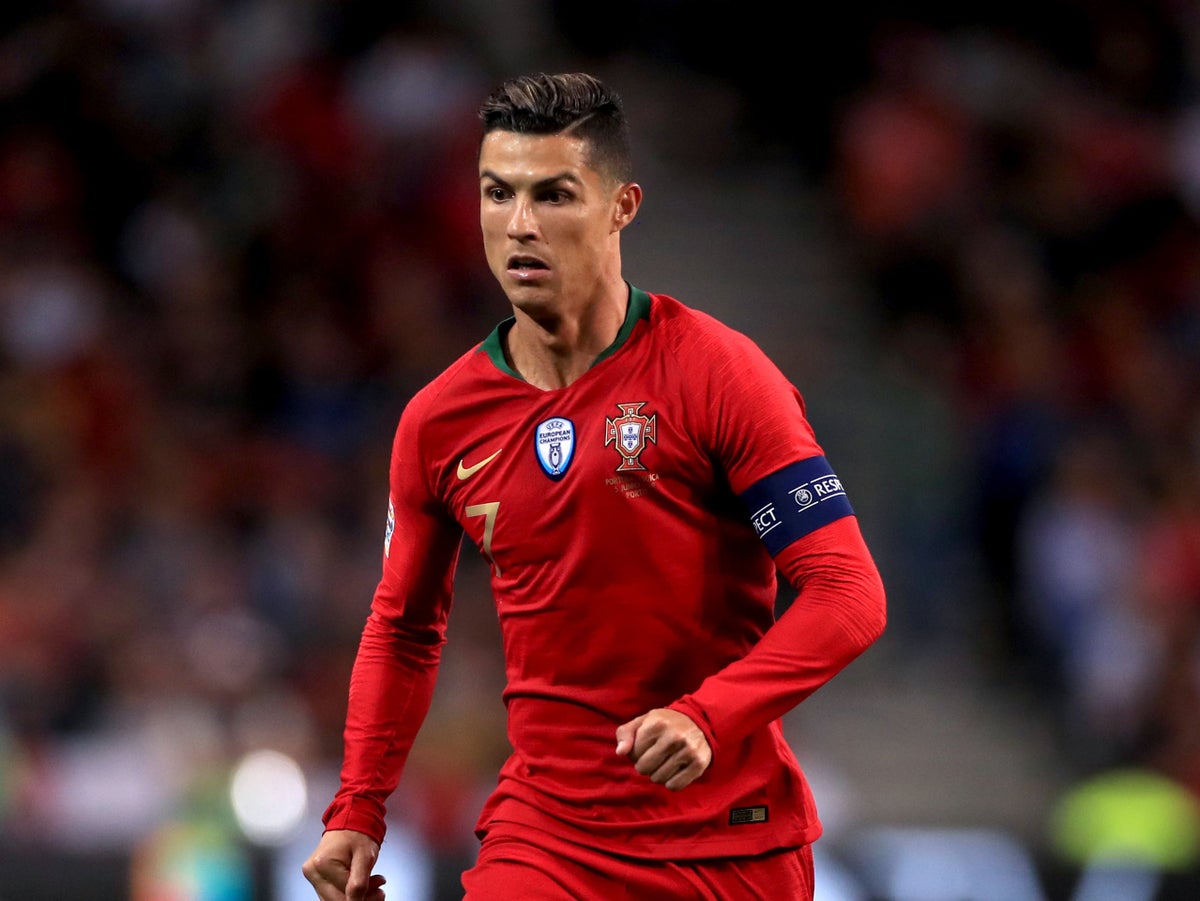 Alternative players: Federico Chiesa and Son Heung-min
RW: Mohamed Salah (Egypt)
After a blazing start to the new season in which the Liverpool talisman Mohamed Salah has already racked up 15 goals across all competitions for Liverpool (before the Arsenal game).
Despite topping their qualification group, seeing off the likes of Gabon, Libya and Angola, the Pharaohs still have to get through the play-offs to make it to Qatar. The African nation will be firmly placing all their hopes on Salah to carry them through their 2nd consecutive World Cup.
Alternative players: Gareth Bale and Riyad Mahrez
CF: Robert Lewandowski (Poland)
After breaking the Bundesliga's record goal tally last season, Bayern Munich striker Robert Lewandowski has had a sensational start to this season as well, the Poland captain has been labelled to be the favorite for prestigious Ballon D'or award along with PSG star Leo Messi.
Despite Lewandowski's brilliance the Poles have suffered disappointing tournaments on the global stage, crashing out in the group stage in 2018 and this summer's Euros, and this time they ranked behind England in the world cup qualifiers. Poland would once look towards the former Dortmund striker to provide some kind of inspiration to his team as they will have to go through the play-offs to book their place in Qatar.
Alternative players: Zlatan Ibrahimovic and Luis Suarez
FIFA World Cup 2022: Combined XI of Star players who are at the risk of missing the 2022 FIFA World Cup: