Cristiano Ronaldo New Team: Manchester United ICON Cristiano Ronaldo makes big decision on his future, tells his teammates 'I want to STAY'
Cristiano Ronaldo New Team: Cristiano Ronaldo to stay at Manchester United – In what appears to be a piece of great news…
Cristiano Ronaldo New Team: Cristiano Ronaldo to stay at Manchester United – In what appears to be a piece of great news for Manchester United and their fans, Cristiano Ronaldo has made plans to stay at the Manchester club for a further year. Despite missing UEFA Champions League football, Ronaldo is expected to see out the last year of his contract at Manchester Reds. Follow Manchester United Live and Transfer Updates on InsideSport.IN 
It was a big possibility, that Ronaldo would leave for another club as the talismanic striker has no intention of playing UEFA Europa League. However, as per reports from The Sun, a United insider revealed: "Ronaldo told the players he's not going anywhere unless the club say they don't want him."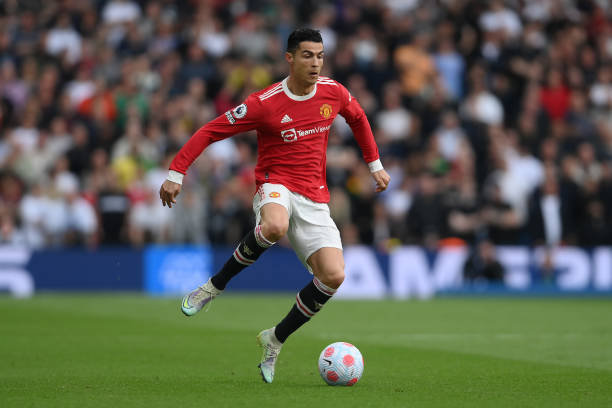 Cristiano Ronaldo New Team: Manchester United ICON Cristiano Ronaldo makes big decision on his future, tells his teammates 'I want to STAY'
Also Read: Erling Haaland New Team: DONE DEAL! Manchester City all set to sign Norwegian GOAL MACHINE Erling Haaland, deal could be announced this week

"No one is more disappointed than him about how the season has panned out. But he doesn't want to leave on a low and wants to help get the club back into the Champions League and try and win a trophy next year."
"However, he has told them if the new boss wants to go in a different direction, then he will have no hard feelings and has no regrets about coming back to Old Trafford,"
It has also been understood that many youngsters of the club are desperate for Ronaldo to stay and learn from him. Anthony Elanga is one such player who has gelled well with the Portuguese No. 7.
#mufc insider: "Ronaldo told the players he's not going anywhere unless the club say they don't want him." [sun]

— The United Stand (@UnitedStandMUFC) May 9, 2022
Cristiano Ronaldo New Team: Manchester United ICON Cristiano Ronaldo makes big decision on his future, tells his teammates 'I want to STAY'
Also Read: Premier League: Man City lead title charge with three-point gap, Cityzens seal FIVE STAR performance against poor NEWCASTLE: Watch Manchester City beat Newcastle United HIGHLIGHTS

Family stability is also one of the main reasons for Ronaldo to extend his stay at Manchester United. Cristiano Jr, one of the most prominent players in United's academy is having one of the best phases of his life. As for his partner, Georgina who has previously lived in the UK is looking for stability after the birth of their daughter and the tragic loss of their twin son.
Manchester United's new manager Eric Ten Hag is expected to make quite a few changes in the Red Devils' squad. The current Ajax manager is expected to work with Ronaldo and a fresh team to revive the fallen giants.
Cristiano Ronaldo New Team: Manchester United ICON Cristiano Ronaldo makes big decision on his future, tells his teammates 'I want to STAY'