WWE Raw Predictions: What Twist And Turns Can We Expect On Raw May 18th, 2021
WWE Raw Predictions: WWE Wrestlemania Backlash is done and dusted. Two of the premier bouts from Monday night Raw were the triple-threat…
WWE Raw Predictions: WWE Wrestlemania Backlash is done and dusted. Two of the premier bouts from Monday night Raw were the triple-threat WWE Championship match and the triple-threat Raw Women's Championship match. Both Bobby Lashley and Rhea Ripley were able to hold their nerves and emerge victorious in their respective bouts. But what next for the two champions on this week's Raw?
What can we expect in this week's Raw?
Raw after Wrestlemania Backlash will be worth a watch as we could see some captivating and refreshing turn of events.
Alexa Bliss inducing herself in the Raw Women's Championship title picture
As noted last week on Monday Night Raw, Alexa Bliss, with her spooky friend Lilly confronted the ladies involved in the triple-threat Raw Women's Championship match at Wrestlemania Backlash. With the pay-per-view over and Rhea Ripley retaining her title by pinning Asuka, we could see something new cooking for the Raw Women's title picture.
Also Read: WWE Wrestlemania Backlash: Damian Priest Defeats The Miz In A 'Zombie' Lumberjack Match At Wrestlemania Backlash
Asuka, for the time being, is not expected to put her nose in the title picture soon. However, the send-off Rhea Ripley gave to the 'Queen' Charlotte Flair means that things are far from over between the two. A new angle between the two, including Alexa Bliss, is expected to get underway, and we surely want to see that angle. As of now, Rhea Ripley stands firm as the face of Raw's women division.
WWE Raw Predictions: What Twist And Turns Can We Expect Raw May 18th, 2021
One more chance for Drew McIntyre?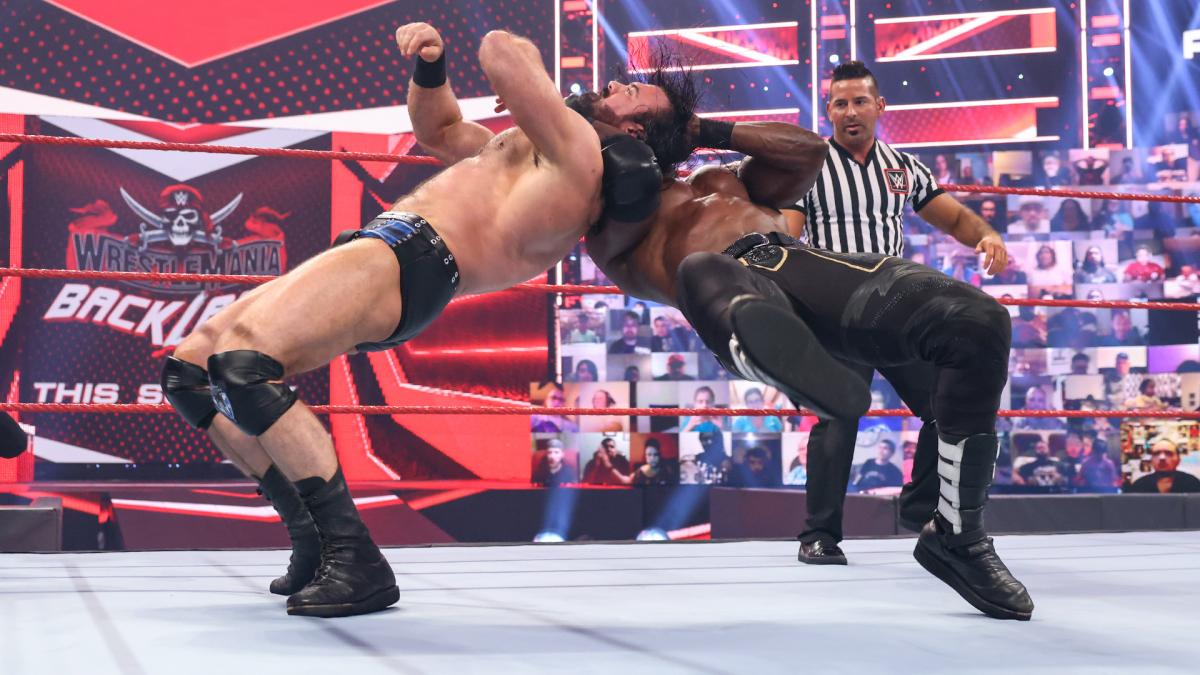 Well, it wasn't fair and square, but Bobby Lashley managed to retain his title in a grueling bout at WWE Wrestlemania Backlash. With Braun Strowman getting pinned, it was an indication that the 'Monster Among Men' is out of the title picture, and we could witness at least one more one-on-one battle between Drew McIntyre and Bobby Lashley for the coveted title at Hell In a Cell 2021.
Also, it is expected that the match between the two will take place inside the cell, which could be even better than the triple-threat at Wrestlemania Backlash. As of now, there's no better challenger for Lashley than McIntyre, but their match at the Hell In a Cell pay-per-view could be a fine way to write off this feud.