NBA 2021: Golden State Warriors rookie center James Wiseman suffered a tear to the meniscus in his right knee and could miss the rest of the season.
James Wiseman, the No. 2 overall pick in the 2020 NBA draft, shared imaging Sunday for an injury endured on Saturday night.
He is averaging 11.5 points and 5.8 rebounds in 21 minutes per game this season. He missed three weeks in February with a wrist injury.
Timberwolves' game against Nets postponed after the police killing of Daunte Wright in Minneapolis 
James Wiseman underwent successful surgery today to repair a right meniscal tear.

James will begin rehab immediately and will miss the remainder of the 2020-21 season. He is expected to return for the 2021-22 campaign. An update on his progress will be provided in September. pic.twitter.com/agxkeyMpif

— Golden State Warriors (@warriors) April 15, 2021
James Wiseman suffered an injury in the second quarter of Saturday's victory over Rockets when he levitated for a dunk and descended stiffly after Rockets forward Kenyon Martin Jr. blocked him.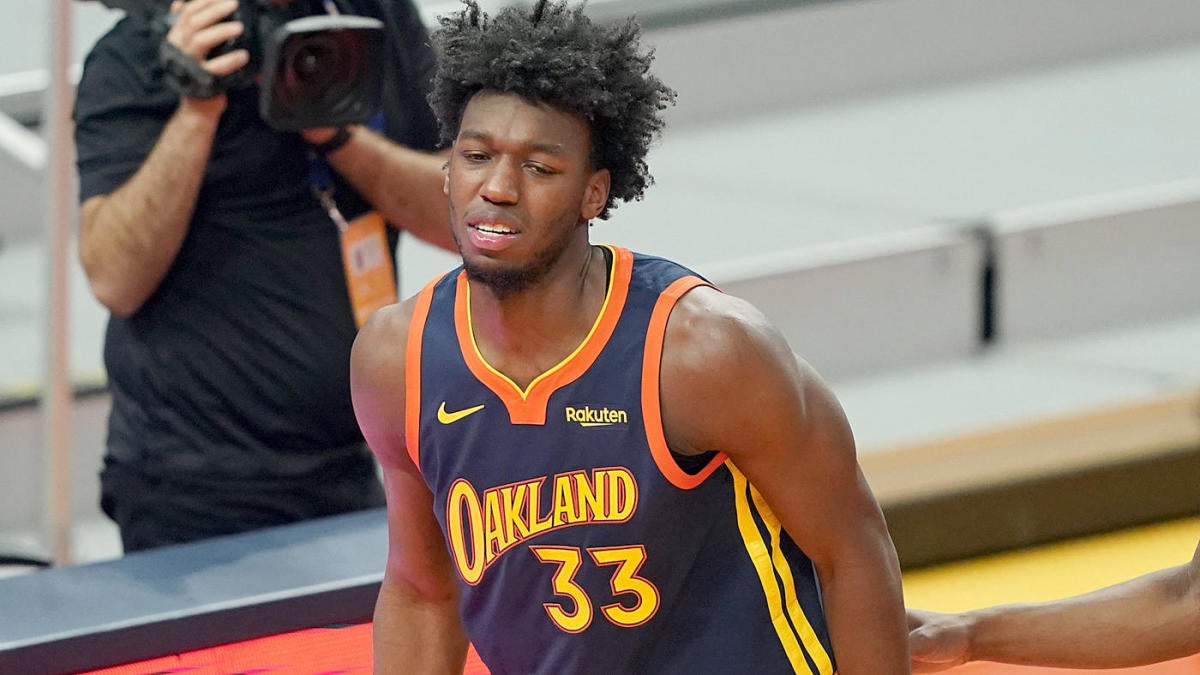 The Warriors are currently 25-28, hold a nonessential lead over the New Orleans Pelicans for the West's final play-in spot but. The team's brass concerns that the injury will hold James Wiseman out for the rest of the 2020-21 season and, probably the postseason as well.
The expected lengthened cut makes affairs more difficult for a Warriors team that has been without Klay Thompson all season due to a torn Achilles tendon.