Tokyo Olympics: Don't Miss These Top 10 Global Stars in Action at Tokyo Olympics
Tokyo Olympics: The Tokyo Games are just a few days away and contingents from different nations have started arriving in Japan. With over…
Tokyo Olympics: The Tokyo Games are just a few days away and contingents from different nations have started arriving in Japan. With over 11,000 athletes taking part in the Olympics, Check out the Top 10 Global Stars you should keep an eye on.
India will be sending its largest contingent ever to the Olympics, with 119 members showcasing their talent at the showpiece event.
The Indian athletes will be competing across 18 sports, which is way more than what they competed in at the last Olympics. Let's look at the sports in which India has qualified and will competing hard for the medals.
Tokyo Olympics LIVE – 5 Days to go: Indian Olympic team's 1st batch reaches Tokyo, check LIVE Olympics Games Updates
Out of the 119 athletes, 67 are male and 52 female participants, Batra said during Prime Minister Narendra Modi's interaction with Olympic-bound athletes.
Tokyo Olympics: Don't Miss These Top 10 Global Stars in Action at Tokyo Olympics
1. Caeleb Dressel
Caeleb Dressel broke out at the 2017 world championships in Budapest, where he won 7 gold medals. He followed up with six golds and two silvers at the 2019 worlds in South Korea, joining Phelps as the only swimmers to win eight medals at a major international tournament.
Dressel qualified in 3 individual events, the 50 and 100 freestyle as well as the 100 butterfly. If he won them all, he would come up just shy of Phelps' iconic record of eight gold medals at the 2008 Beijing Olympics.
"I don't think that falls on my shoulders alone," Dressel said. "Michael was one guy within USA Swimming, but he wasn't USA Swimming, I think that's what makes USA Swimming so strong is the team and as a collective whole."
The 100m freestyle starts on Tuesday, 27 July.
India at Tokyo Olympics: Check where Sindhu, Mary Kom & other Indian athletes are staying in Tokyo and who are their neighbors
2. Naomi Osaka
The World No. 2 pulled out of the French Open and Wimbledon to focus on her Olympics bid.
"It would honestly mean the world to me to bring home a gold in Japan," Osaka, 23, told BusinessInsider.com. Osaka delivers a deeply motivating message, "I want to inspire the girls out there watching right now. The ones that some people think are too different. Too quiet. Too something."
"I think it would take some time to fully sink in, but to be able to win a gold on my country's soil, knowing the youngest generation is watching – it makes me emotional to know I have the opportunity to make an entire generation inspired and an entire country proud."
Tokyo Olympics Covid-19: Organizers confirms 10 foreign delegation members, 2 athletes test positive in Olympics Village
3. Laurel Hubbard
Arguably one of the most anticipated performances of these Games will come from 43-year-old transgender weightlifter Laurel Hubbard.
Hubbard's participation at Tokyo is a major milestone for transgender athletes and possibly an inspiration to others, Taylor said, but may also attract condemnation.
"I am grateful and humbled by the kindness and support that has been given to me by so many New Zealanders," Hubbard said in a statement when her selection was announced earlier this week. "When I broke my arm at the Commonwealth Games three years ago, I was advised that my sporting career had likely reached its end. But your support, your encouragement, and your Aroha (love) carried me through the darkness."
Hubbard will be the first trans athlete to compete at the Olympics in an individual event – and is unlikely to be the last.
The women's weightlifting 87kg starts on Monday, 2 August.
Tokyo Olympics: Indian athletes reach Tokyo, Sports Minister during send-off ask in URI style, 'how is the josh', check video
4. Novak Djokovic
2021 Wimbledon Champion Novak Djokovic has confirmed that he will be competing at the Tokyo Olympics.
After claiming his 20th major Grand Slam title last week, Djokovic had said "It's kind of 50-50 because of what I heard in the last couple days." – but finally the World No. 1 tennis player has confirmed his participation at the Olympics.
Cannot disappoint my little friend Koujirou. I booked my flight for Tokyo and will proudly be joining #TeamSerbia for the Olympics. 🇷🇸 pic.twitter.com/23TmSdvc4x

— Novak Djokovic (@DjokerNole) July 15, 2021
He further stated that he was disheartened to discover last week's news about the absence of fans at Olympic tennis matches.
Tokyo Olympics: Bad news continues to come in from Tokyo Olympic, now top IOC member tests positive on arrival
5. The USA Women's Football Team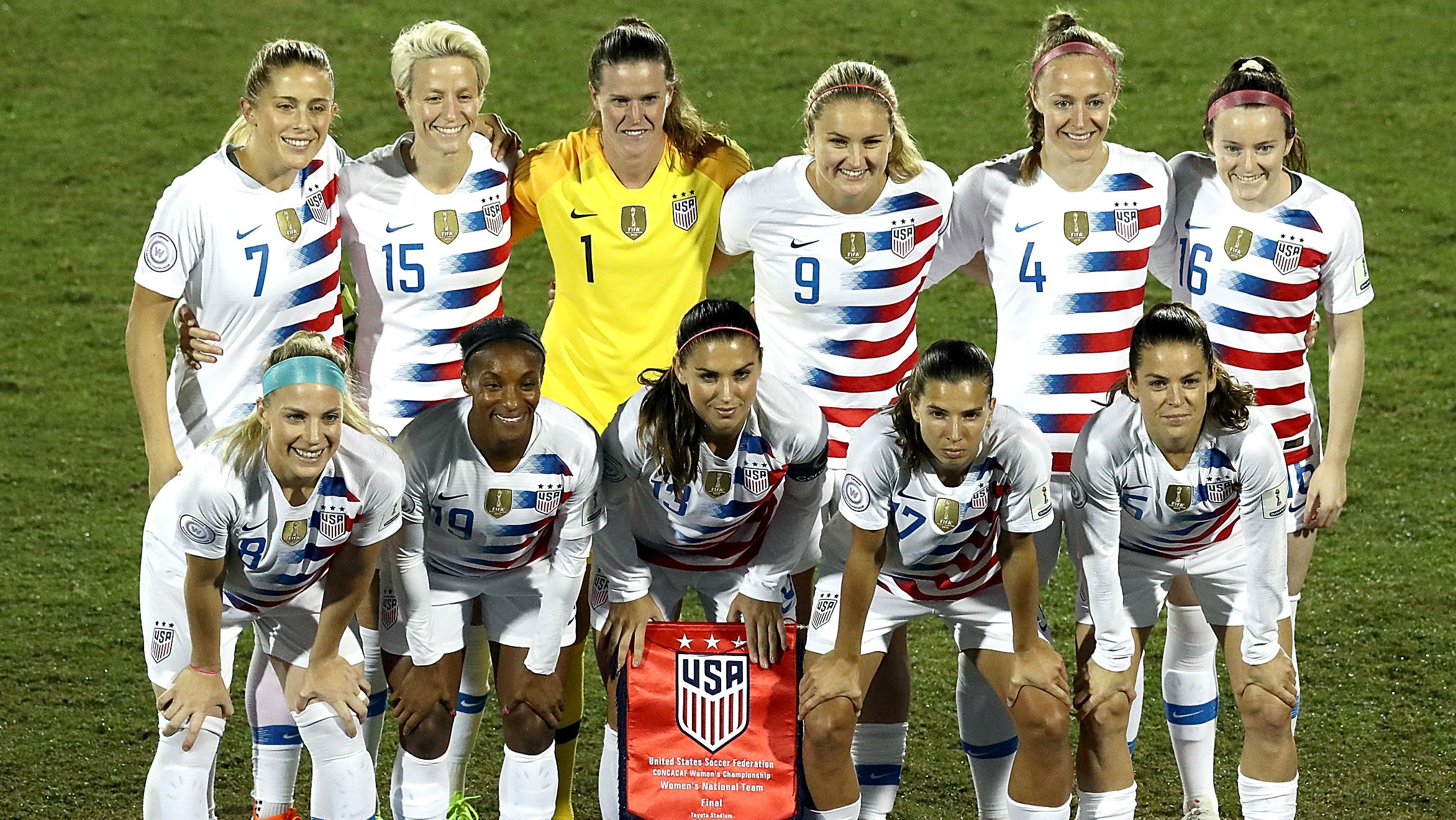 Carli Lloyd has worked to show she's still got it at 38 and will be 39 when the tournament opens. And of course, Megan Rapinoe usually has something to say at these big events.
Nine of their squad have earned over 100 caps.
The United States has four Olympic gold medals, most of any nation, and they're the favorites in the field of 12 teams. The Americans are trying to become the first team to double, winning Olympic gold after winning the World Cup. The U.S. team is deep, with stars like Alex Morgan.
USA face Sweden on Wednesday, 21 July.
Tokyo Olympics Games Village: The first batch of team India enters Olympic village; gives us an inside view, check out
6. Kevin Durant
While Team USA's performance at the Exhibition matches was simply not good enough, they lost their matches against Nigeria and Australia.
It is safe to say that Kevin Durant is one of the best basketball players of his generation. He is captaining Team USA in Tokyo.
The two-time Olympian will not want to break the custom of Team USA bringing home the gold as the USA men's opening match will be on Sunday, 25 July against France.
Tokyo Olympics: Confident heading into Olympics, time to give the best performance, says gymnast Pranati Nayak
7. Mondo Duplantis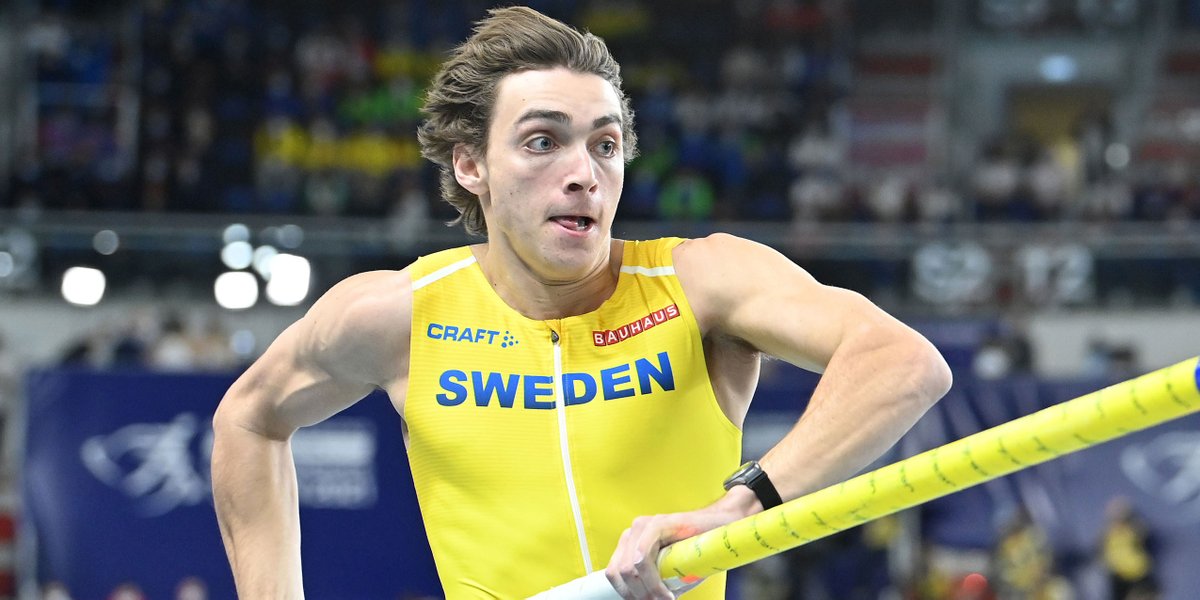 The American-born Swede, 21, won gold as a 15-year-old in the boys' pole vault at the 2015 World Youth Championships.
Last year, he set a world record as he beat Sergey Bubka's long-standing mark for the highest outdoor vault of all time.
"I started just in my backyard in Lafayette maybe when I was around three years old," he recalls. "From a very young age, always, I wanted to be the best. I always thought I was capable of being the best."
Tokyo Olympics: Neeraj Chopra's biggest challenger Johannes Vetter normalizes 90m throw in javelin, aims for gold in Tokyo
8. Teddy Riner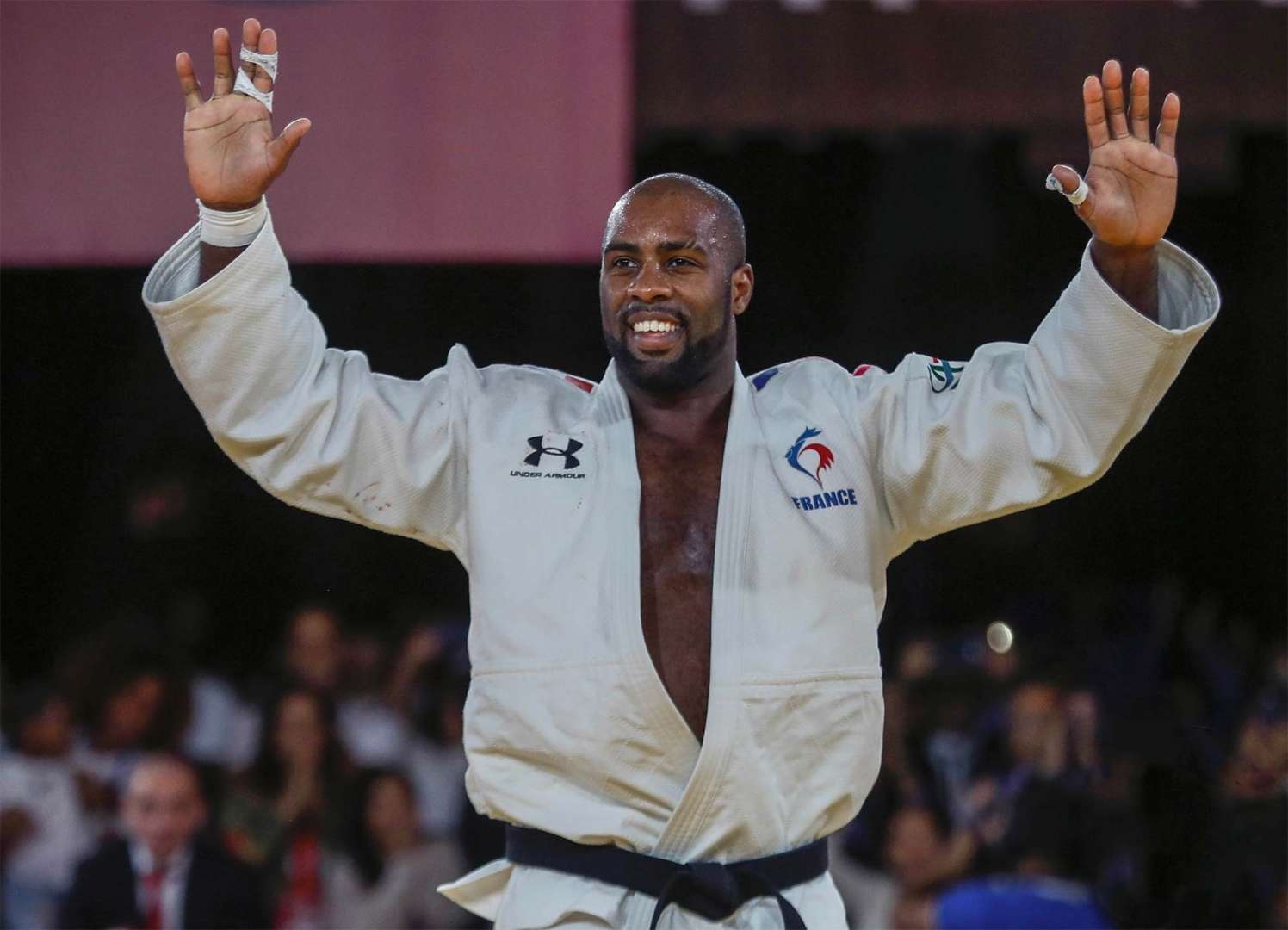 The 10-time world champion Teddy Riner won bronze at his first Olympics in 2008. At age 32, Riner is still going strong, winning +100kg gold at the World Judo Masters event at the start of the year.
He was France's flagbearer in Rio is one of the most enhanced athletes at the Games. Standing at 6ft 8in, is one of the most towering figures too.
The first round of Riner's +100kg category starts on Thursday, 29 July.
Tokyo Olympics: IOC to monitor sports betting on all Olympic competitions
9. Shelly-Ann Fraser-Pryce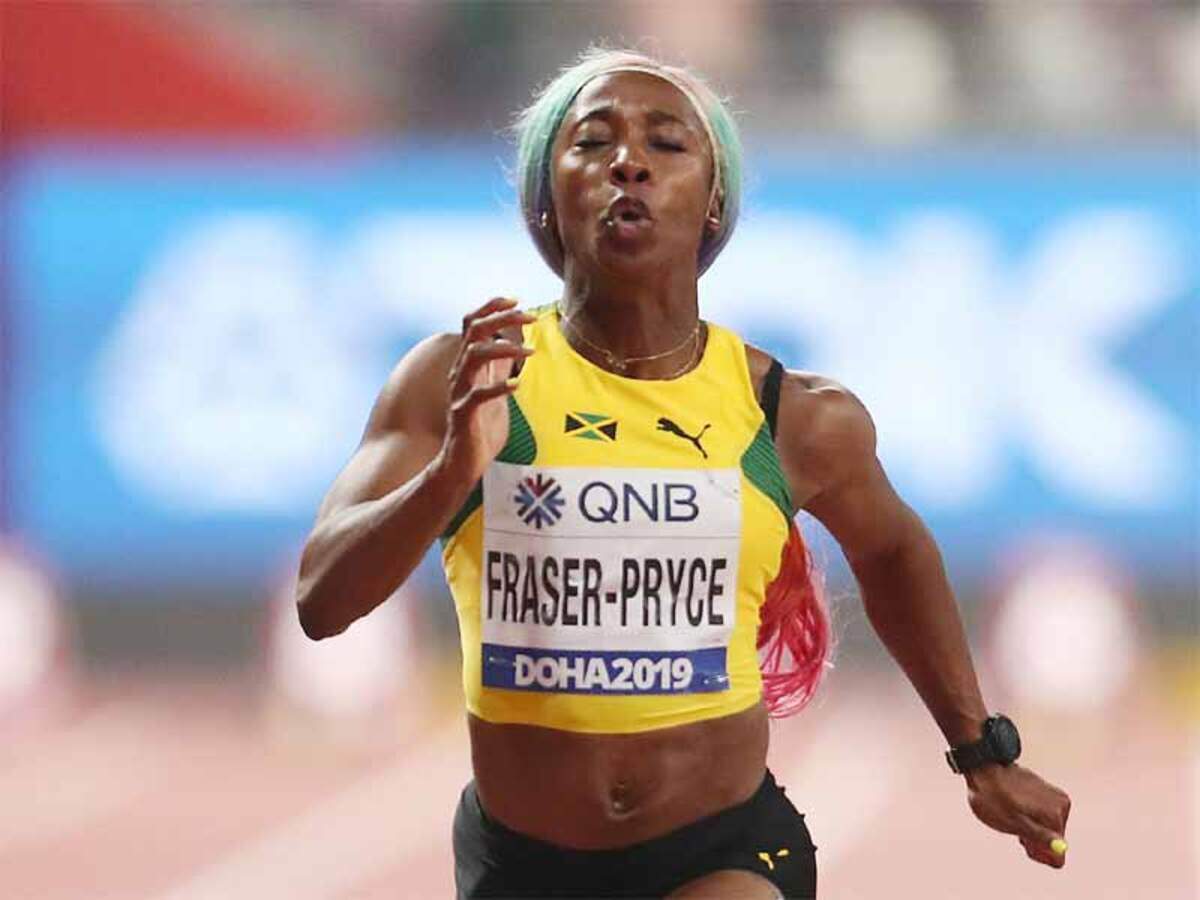 At the Tokyo Olympics, Fraser-Pryce, the 34-year-old mother from Jamaica, could become the oldest person to win an individual Olympic sprint. Furthermore, she could become the first woman to win three 100-meter gold medals at the Games.
"Commitment is everything — today's failure prepares you for tomorrow's success," Fraser-Pryce tweeted recently. "There's no failure in progress, so keep going and push through."
Fraser-Pryce is one of only three women in history to successfully defend their Olympic 100m title (2008 and 2012) – and no one has ever won the title three times.
The women's 100m heats get underway on Friday, 30 July.
India at Tokyo Olympics: Full list of Indian players at Tokyo Olympics, check the schedule, event dates & medal chances of Indian players
10. Noah Lyles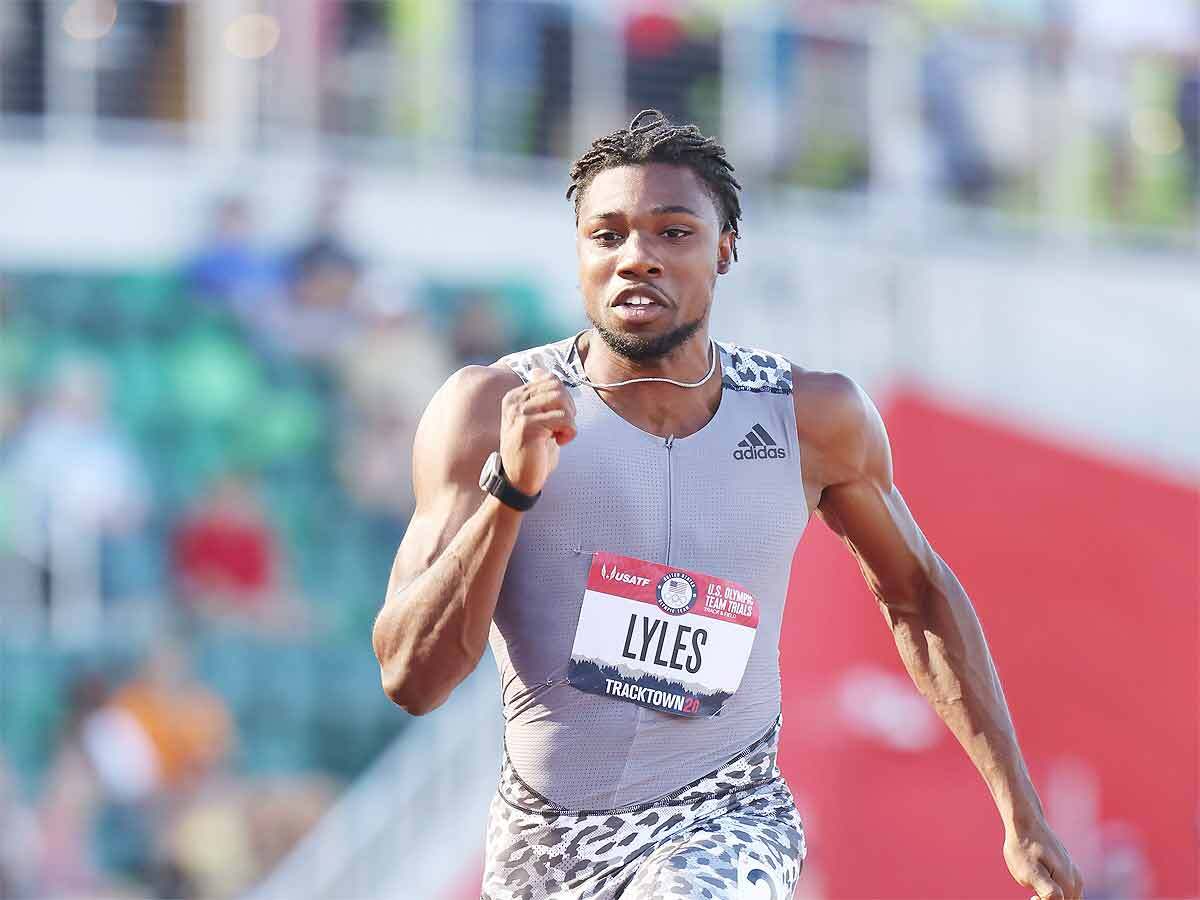 After a dazzling performance at the World Championships in Doha two years ago, where he stormed to victory in the 200m, Lyles declared he was planning to take a crack at the 100m-200m double in Japan.
He holds personal bests of 9.86 seconds for the 100m and 19.50 seconds for the 200m.
Lyles is on a mission to take over Usain Bolt's crown as the world's fastest ever sprinter.