Team USA Basketball: James Harden withdraws from USA Men's Olympics team for Tokyo Olympics
Team USA Basketball: USA Basketball's Olympic men's roster is getting closer to filled, but the one spot held by James Harden is…
Team USA Basketball: USA Basketball's Olympic men's roster is getting closer to filled, but the one spot held by James Harden is changing hands.
Harden had reportedly agreed to play in the 2021 Olympics days ago but is now withdrawing from that because of the hamstring injury he suffered in the playoffs.
The news of Harden's changed decision was first reported by Shams Charania of The Athletic. Per Charania, the spot Harden occupied will be filled by Detroit Pistons forward Jerami Grant.
Nets' James Harden has withdrawn from Team USA coming off his hamstring injury during the postseason, sources said. https://t.co/aQKSKqVIUo

— Shams Charania (@ShamsCharania) June 23, 2021
Team USA Basketball: All the players that have committed to Team USA for the Tokyo Olympics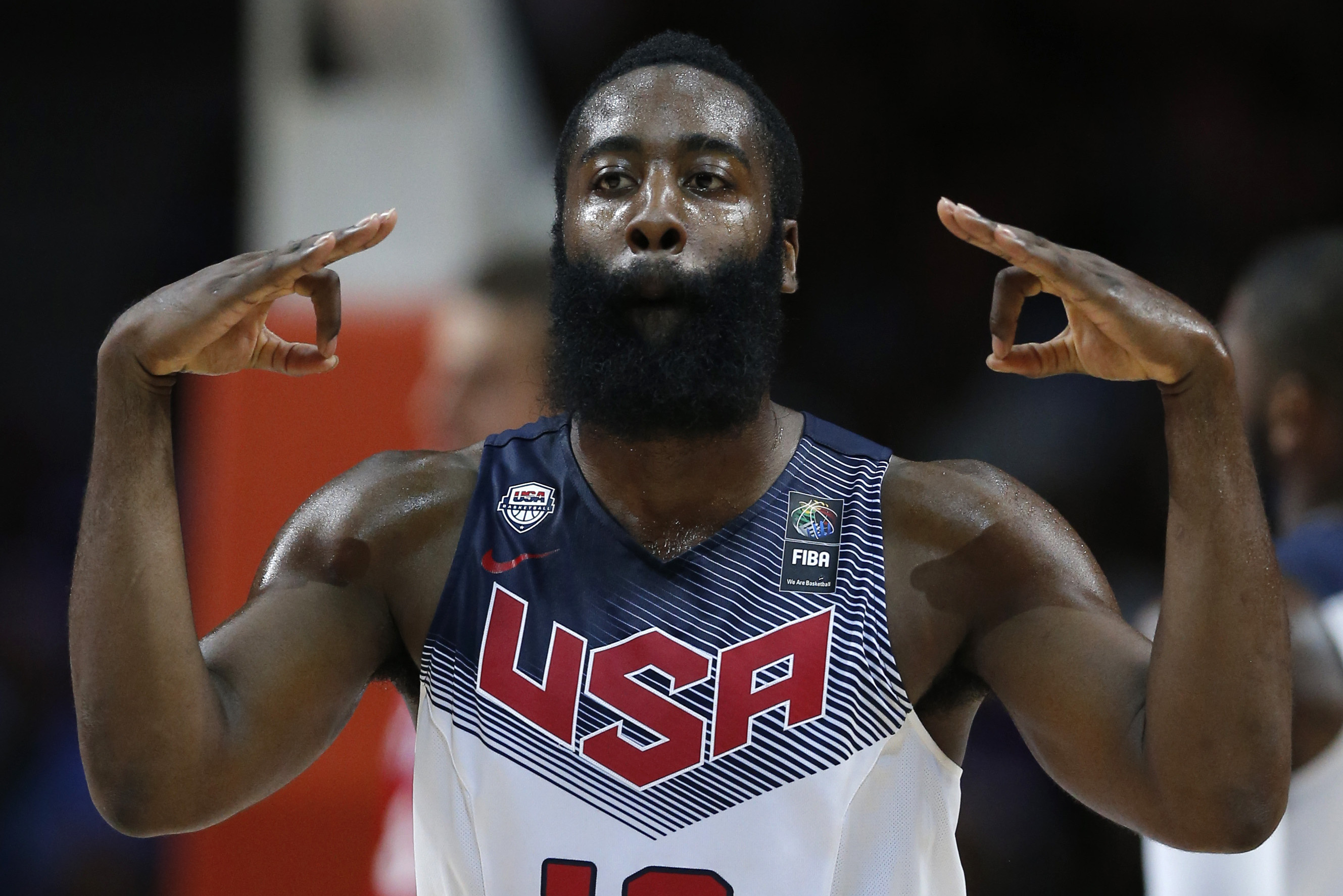 Team USA Basketball 2021: The eight commitments to the team — via either word from the player or various media reports — are Grant, Brooklyn's Kevin Durant, Golden State's Draymond Green, Miami's Bam Adebayo, Washington's Bradley Beal, Boston's Jayson Tatum, Phoenix's Devin Booker, and Portland's Damian Lillard.
Adebayo's decision was first reported by ESPN, and he confirmed it to The Associated Press. Harden's initial decision to agree to be a part of Team USA was first reported by The Athletic, then confirmed to AP on condition of anonymity because neither the Nets star nor USA Basketball has publicly announced the move.
One of the final spots, though, won't be going to Golden State's Stephen Curry. The person with knowledge of the situation said Curry has declined an invitation to be part of the team, citing offseason commitments.
Team USA Basketball 2021: The U.S. — No. 1 in FIBA's world rankings — is bidding for a fourth consecutive men's Olympic gold medal and will be coached in Tokyo by San Antonio's Gregg Popovich. The team is scheduled to begin training camp in Las Vegas on July 6 and will play a series of exhibition games there before departing for Tokyo.
The first U.S. game at the Olympics is July 25 against France, another strong medal favorite.
Harden's status was considered somewhat tentative, considering that he was slowed in the NBA playoffs by what he described as a Grade 2 hamstring strain. His commitment was contingent on his leg continuing to heal and there not being any additional setbacks in the coming weeks, the person with knowledge.
Tokyo Olympics: 3x NBA Champion Stephen Curry will not play for Team USA at Tokyo Olympics 2021