T20 World Cup: India vs Pakistan: England warm-up raises more questions – The warm-up match against England gave India captain Virat Kohli some idea about the squad's position after the IPL 2021. The likes of Bhuvneshwar Kumar, Suryakumar Yadav and Rahul Chahar brought their IPL 2021 form to T20 World Cup and that is not a good sign. All three struggled against England on Monday and with the crunch Pakistan clash less than a week away, Team India will be eager to sort things out.
Even though India cruised to an easy 7-wicket victory, Virat Kohli will be concerned about how things went for his bowling department. On a good batting wicket, it was difficult to bowl and contain runs but Rahul Chahar's complete absence of line and length would be a major worry while Bhuvneshwar Kumar's lack of variation didn't do any favours. Then there is Hardik Pandya. He didn't look fit and as he didn't bowl, it raised concerns whether he will be in good form to bat.
Also Read: India vs Pakistan LIVE: Coach Ravi Shastri & players watch Babar Azam bat, take notes before big clash on Sunday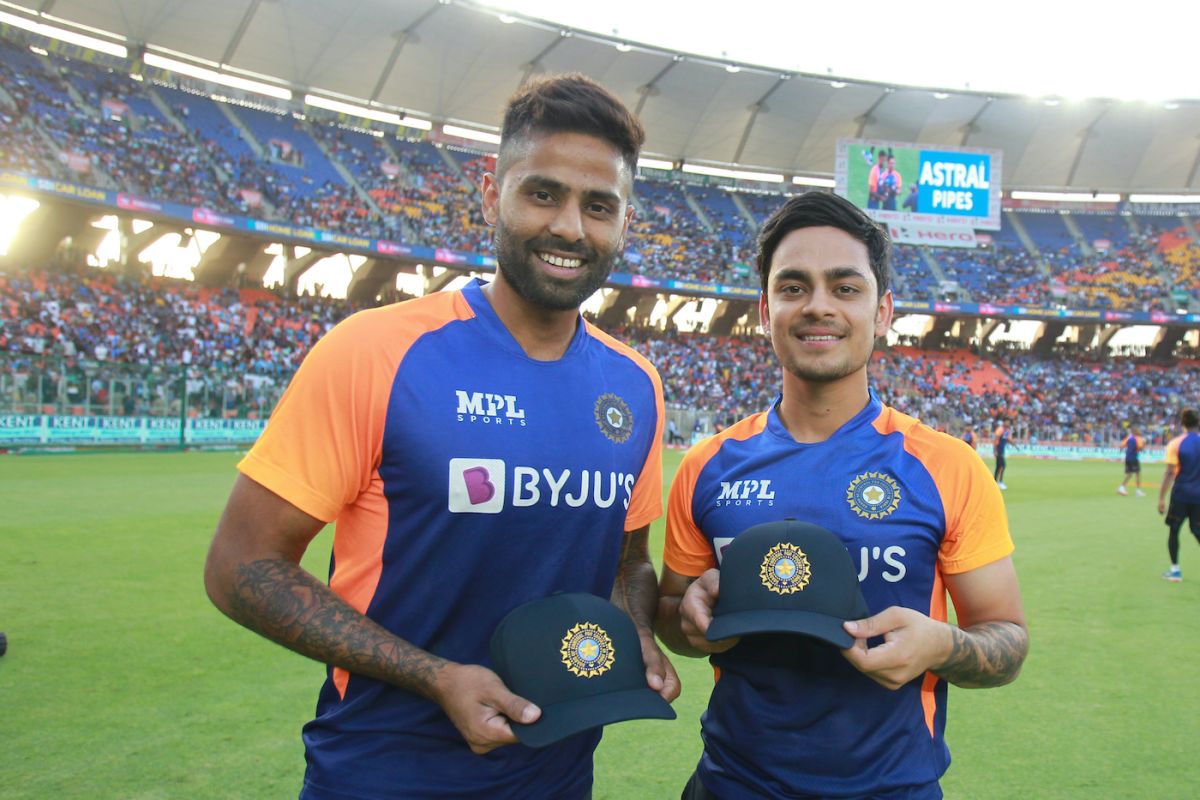 T20 World Cup: India vs Pakistan: 3 concerns Virat Kohli & Co yet to fix ahead of crunch Pakistan clash
T20 World Cup: India vs Pakistan: Even former India wicketkeeper Parthiv Patel raised concerns with Bhuvneshwar Kumar's form. InsideSport takes a look at 3 major concerns for Virat Kohli ahead of the Pakistan match and what they need to work on in the Australia warm-up game.
"I don't think Hardik is going to bowl in the first few games looking at the way Virat Kohli has used only five bowlers. Yes, I'm worried about Bhuvneshwar Kumar. He looks in the kind of form which he had in the IPL, where he took just six wickets, but yeah, he looked out of rhythm, almost as if didn't practice. We might just see Shardul Thakur in the next game. It might be a combination that we might see," Parthiv Patel said.
Suryakumar Yadav: With an 82 off 40 balls against Sunrisers Hyderabad in IPL 2021, Suryakumar Yadav seemed to get his form back after struggling in the UAE leg. But on Monday, he again struggled on a good batting wicket where scoring runs was not as difficult.
Also Read: T20 World Cup: Big warning for India, Pakistan beat World Champions West Indies in warm up match
T20 World Cup: India vs Pakistan: After David Willey was hammered by KL Rahul and Ishan Kishan, his target was Suryakumar Yadav. But the Mumbai Indians batsman threw his wicket away, trying to go for a cheeky shot. Suryakumar tried to play a short ball but failed to loft it over the keeper's head and nicked for Jos Buttler. The short ball has been an area of concern for him and Virat Kohli will want him to rectify the mistakes in Australia warm-up match.
T20 World Cup: India vs Pakistan: 3 concerns Virat Kohli & Co yet to fix ahead of crunch Pakistan clash
Bhuvneshwar Kumar: Considered one of the key bowlers in white-ball cricket, Bhuvneshwar Kumar was supposed to contain the runs. Against England, he struggled, going for 54 runs in his four overs. The same bowler gave away under six runs an over against the same opponent in the T20I series when India hosted Eoin Morgan & Co in March. But his struggles in the IPL 2021 has seemed to creep in. India will need him in prime form or else they have to look for another option in Shardul Thakur.
T20 World Cup: India vs Pakistan: The odd balls that he beat both the batsmen with were rare and that gave Bairstow and Livingstone the opportunity to go after him. With Varun Chakravarthy and Ravindra Jadeja in the squad, Virat Kohli might not consider him if he continues his Mumbai Indians form. He was dropped from MI Playing XI in the later stages of IPL 2021.
Hardik Pandya: The eternal concern for Team India is Hardik Pandya. His injury, workload, bowling and off-form have always kept the team management on their toes to the point that he has started to become a burden for the team rather than an asset he used to be. Against England, he didn't bowl and bat. In the fielding, he looked sluggish and India is lacking the fourth pace option with Hardik not bowling and not in a good batting form, Virat Kohli will have to consider leaving him out. The warm-up against Australia will be his last chance.