NBA: Stephen Curry is arguably the greatest shooter in the NBA. According to him, his skills root to a simple rim and fiberglass backboard shifted up to a service pole in rural Virginia back in the 1970s.
"Nobody's ever shot the ball like this in the history of the game," Golden State coach Steve Kerr said. "Even by Steph's own lofty standards, this is above and beyond."
Stephen Curry has completed 72 3-pointers in his last 10 games and 54 in his last 6. He is also scoring 55.1% from behind the arc and averaging 43.7 points a game.
Beginning of Stephen Curry's journey
It started with a mere hoop on a field outside of tiny Grottoes, Virginia. It was established by Stephen Curry's grandfather, Jack, in an effort to keep Curry's father, Dell, occupied.
In this case, the rim sat above a notched, dirt court which itself was encircled by short slumps. If Curry completed a shot, the ball would fall smoothly through the net and land undeviatingly below the basket where you could scoop it up and shoot again.
For Curry, it is a testimonial to distinguished skill passed down from his parents (who were also basketball players) joining with proficient teaching and a work ethic.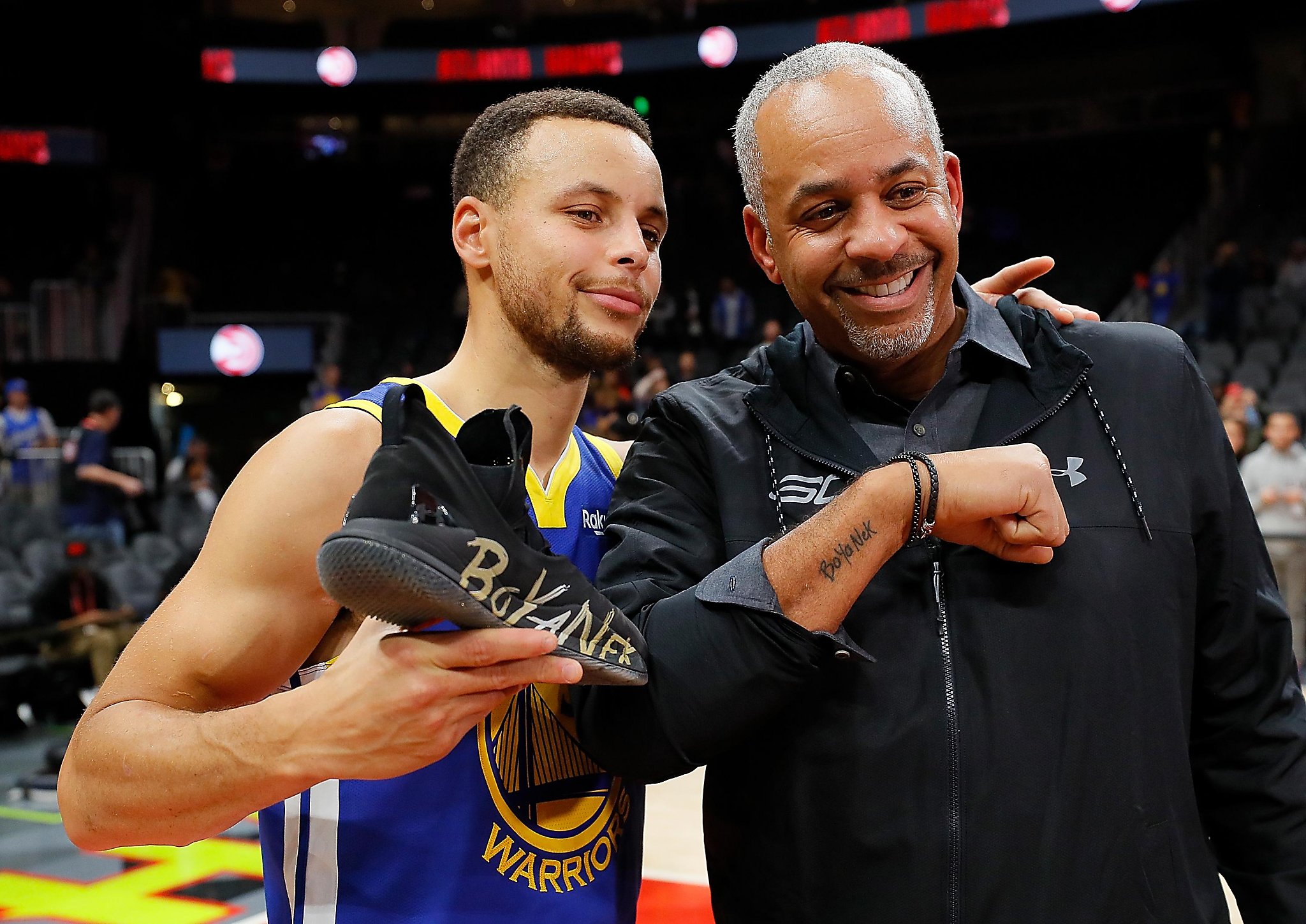 "Make it or chase it," Stephen would tell ESPN years later.
As a result, Dell Curry, a perfectionist at heart, sought a high-arching shot that would land softer than church music. And since there was not much else to do for fun, Stephen Curry spent hours and hours practicing by himself. Presumably, very few people, let alone anyone with such natural athletic ability, have ever shot a basketball as often as Dell Curry.
He became an expert and later teamed up with his high school coach, who had a hoop inside his barn to avoid weather, to refine the shot even further.
"I wasn't the fastest guy, couldn't jump the highest, so I knew I had to get my release off quicker," said Dell.
Stephen Curry's school life
When Stephen Curry was in middle school, he was a decent player and an outstanding shooter. Dell, nonetheless, saw that much like young players, Steph's form related more of a throw from the shoulder than an actual shot.
By high school and past, Dell thought, the release would be too slow and the angle too low.
Dell offered a deal. He would help solidify Stephen's shot, which did not seem to even need correcting, but only if Steph allocated to restoring his mechanics.
Stephen Curry and his younger brother Seth agreed. They were always willing to work. Initially, it was rough. Steph actually began scoring lesser shots.
"He wasn't like a drill sergeant," Steph would say years later. "He was more supportive. He encouraged my work ethic. It was nice to have one of the best shooters in NBA history to help me."
"I took my form and just got as many repetitions as I could until my arms got tired," Stephen Curry said. "[Then] I came back the next day and did the same thing."
It was just about improving the form that his father developed all those years before.
"Fundamentals," Steph said. "You've got to have good balance. A lot of people focus on your hands, but it starts at your base, at your feet, being square to the basket, and having good balance. You've got to have a solid follow-through, each shot is smooth. [Then it's] trying to shoot the same way every single time … the best shooters shoot the exact same way every time they look at the basket."
NBA Free Agency 2021: Team-by-team lists of Free Agents in the 2021-22 season