Ronald Koeman sacked by Barcelona: After months of speculation, head coach Ronald Koeman was finally sacked by the Barcelona board. Ronald Koeman's sacking came as a surprise for many people, as there were reports from reliable sources that Koeman would only be sacked if the club fails to qualify for the knockout stages of the Champions League. However, losing 1-0 to newly-promoted Rayo Vallecano must have had its say in the sacking.
FC Barcelona has relieved Ronald Koeman of his duties as first team coach

— FC Barcelona (@FCBarcelona) October 27, 2021
According to reports originating from Spain,  Barcelona president Joan Laporta had made his mind up to sack the former Dutch National Team boss. He communicated his decision to Koeman when the team was returning back from Madrid.
🛩 Joan Laporta communicated to Ronald Koeman about his dismissal on the plane back home to Barcelona. @CatalunyaRadio #FCB 🇳🇱

— Reshad Rahman ✆ (@ReshadRahman_) October 27, 2021
Ronald Koeman sacked by Barcelona; After the sacking of Koeman, the footballing world has been given a strong message that a football manager's job is never safe, especially at Football SuperClubs, so here's a look at 3 other managers who could be sacked in the near future:
Ole Gunnar Solskjaer (Manchester United)
After being given the role of the full-time manager in the summer of 2019, the Norwegian has done a decent job, establishing harmony within a squad that was full of discord under Jose Mourinho and recruiting some top world-class talent including the likes of Cristiano Ronaldo, Bruno Fernandez and Raphael Varane just to name a few, but he has failed to integrate them into the squad, their individual, as well as collective performance, has fallen down to an unacceptable level and recently even the results have been hard to come by.
Famous football pundit Micah Richards claimed that "Ole Gunnar Solskjaer is out of his depth", while former Liverpool player Jaime Carragher said "Man Utd need a better manager than Ole Gunnar Solskjaer". These claims certainly do not help the Norwegian's case, it only exerts more media pressure on him.
🗣 "They're terrified to make a change… Manchester United need a better manager"@Carra23 discusses Ole Gunnar Solskjaer's future following Man Utd's 5-0 defeat to Liverpool at Old Trafford and what the #MUFC board might do next… pic.twitter.com/FbccyBv9ZV

— Sky Sports Premier League (@SkySportsPL) October 24, 2021
Ronald Koeman sacked by Barcelona; Solskjaer to follow? The Manchester United fans thought that Solskjaer wouldn't survive the Liverpool defeat, but apparently, the manager has been given a final chance to turn the situation around at Old Trafford. He continues to be backed by the Man United hierarchy and even Sir Alex Ferguson and has been given the next 3 games namely Tottenham Hotspur, Atalanta and Manchester City to save his job.
The decision from main part of Manchester United board is now confirmed/approved. My understanding is Ole Gunnar Solskjær will definitely be in charge for Tottenham game on Saturday 🔴 #MUFC

Ferguson supported him. Ole also spoke to players today. Next games will be crucial. pic.twitter.com/rx7TrnMw5K

— Fabrizio Romano (@FabrizioRomano) October 26, 2021
Mauricio Pochettino (Paris-Saint-Germain):
The Argentine's future currently hangs in the balance, Mauricio Pochettino's problem is also quite similar to Solskjaer, though considered to be a master tactician by many, the former Spurs boss hasn't been able to get his star trident "The MNM" firing at all cylinders.
With all the tools present at Pochettino's disposal, PSG expect him to deliver the Champions League (something he has never won in his career), With managers like Zinedine Zidane and Antonio Conte currently available in the market, Pochettino could soon find his way out of the back-door, if the performances do not start to improve.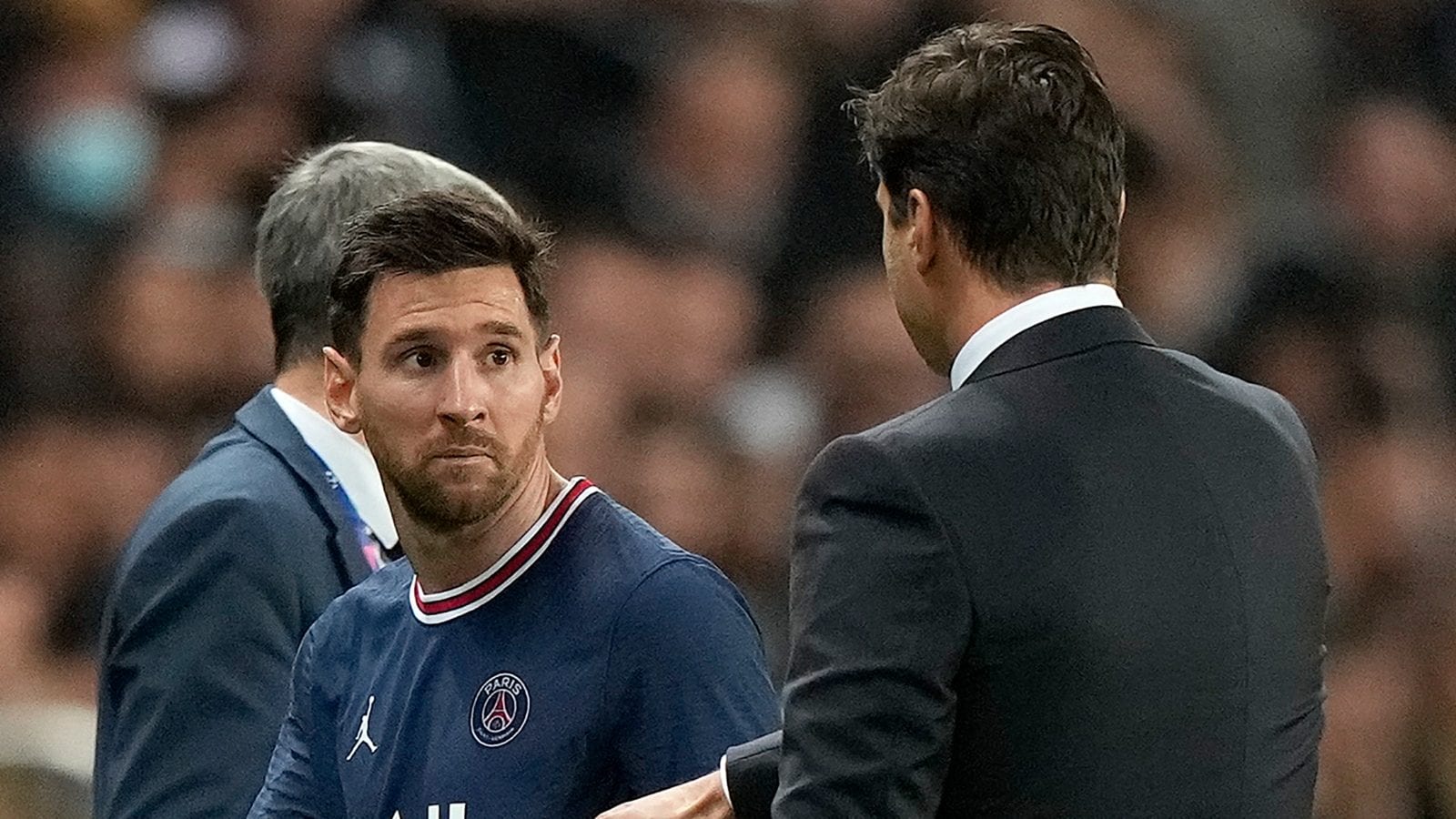 Despite finishing outside European spots last season, Arsenal board seems to trust Mikel Arteta very much, out-spending everyone else in Europe, by splashing nearly 150 million euros in the summer to bring in the player that the Spaniard wanted. However, performances have been far from good this season, ad with Arsenal currently languishing at 10th in the points table, Mikel Arteta hasn't been able to imbibe his playing style in his players.
Ronald Koeman sacked by Barcelona, Arteta next in line?: If this mediocrity continues Arteta would be under tremendous pressure from the Arsenal faithful, who are still unhappy given the fact that the coach isn't able to find any consistency.