Premier League: Furious Ronaldo stopped by Ole as he stormed down the tunnel after Leicester loss- Leicester City came out on top against the Red Devils to put their 29-match unbeaten away record to an end. Solskjaer will face renewed scrutiny after United's collapse at the King Power Stadium left them without a win in their last three Premier League games. Cristiano Ronaldo failed to make a mark as he did not have a goal or an assist against the Foxes and looking absolutely fuming as the Red Devils lost.
Premier League Everton 1-1 Manchester United: C
Cristiano Ronaldo headed straight down the tunnel after United's 1-1 draw with Everton.

Not happy.

(via @btsportfootball)pic.twitter.com/afc5Qc4sVi

— B/R Football (@brfootball) October 2, 2021
The Red Devils were crushed 4-2 at the Foxes, leaving them lying down in fifth, five points off leaders Chelsea. Ronaldo was fuming at the full-time whistle and went to go straight back to the dressing room.
However, he was stopped by Ole Gunnar Solskjaer who pointed to the away supporters. Ronaldo is believed to have turned around and applauded the fans for making the 100-mile journey.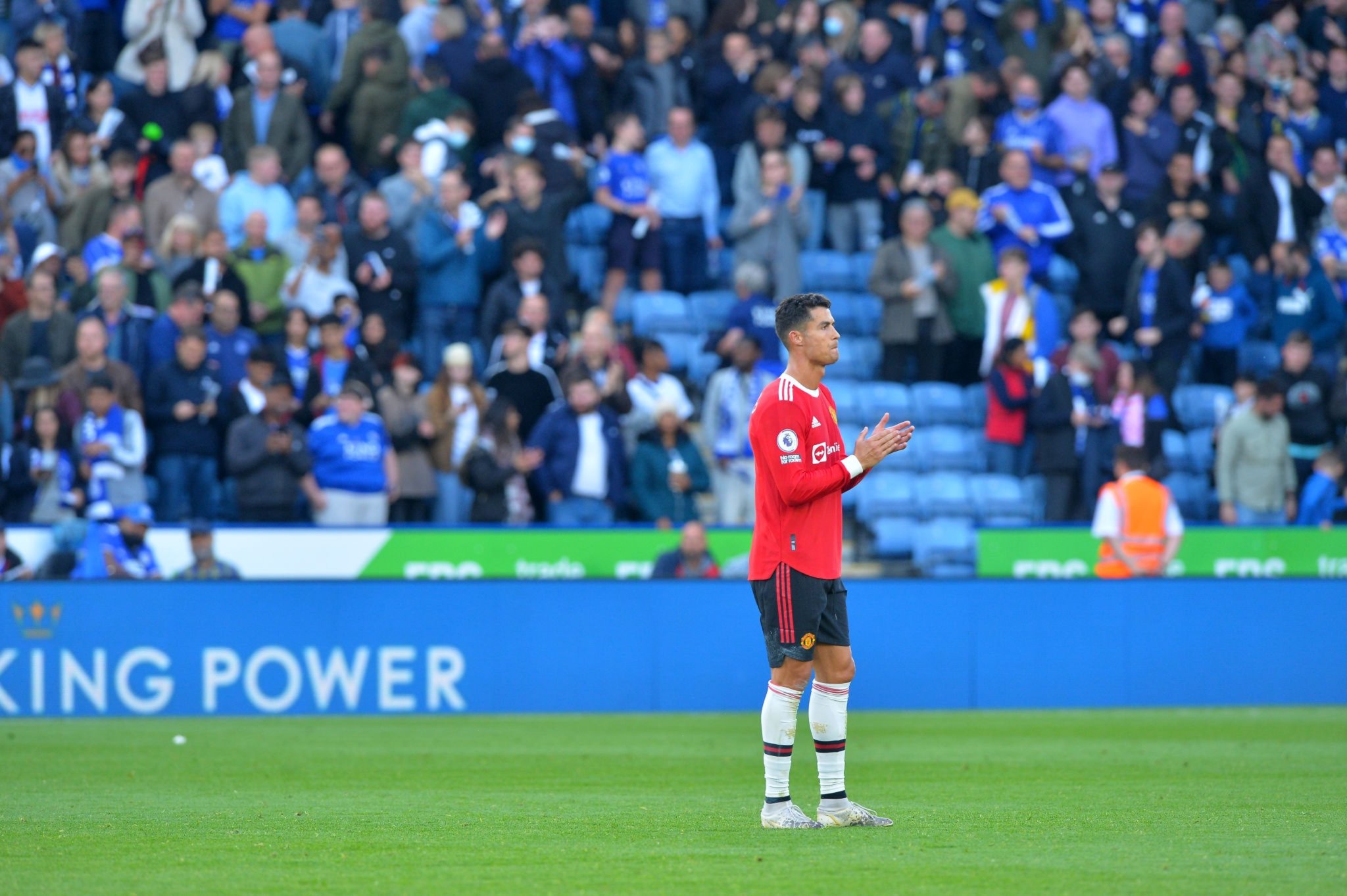 Premier League: Time to Sack Solskjaer? 5 reasons why Manchester United board should immediately sack Ole Gunnar Solskjaer
Premier League, Cristiano Ronaldo salary: Cristiano Ronaldo gets paid more than 3 PL club's entire squad as Man Utd's star salary is revealed- Ronaldo shocked the football fraternity as the Portuguese icon agreed to a Manchester United return.
Man United agreed to pay an initial £13 million fee to Juventus with up to £7m to be paid in add-ons upon completion of the clauses mentioned in the deal. Before Cristiano Ronaldo made his sensational return to Manchester, the Spanish goalkeeper David De Gea was the highest earner with £375,000/week. Find out the Premier League clubs' wages below.
Cristiano Ronaldo has become the club's highest earner with £480,000/week. Ronaldo wanted £510k-a-week to join Man City but has taken less to link up with his old club United.