The 2-1 win Down Under is a defining moment for the Indian Test cricket, and two men behind the stumps during the series – Tim Paine and Rishabh Pant –  have redefined how healthy banters on the field and harmony off it can go hand in hand.
If Paine had started the spat, Pant paid back in the same coin and then doused what on another occasion could have inflamed into a personal hatred. Paine had started it with his "Do you baby sit" dig as Pant batted to frustrate the struggling Aussies during the Boxing Day Test in Melbourne. Pant had taken his turn from behind the wickets by paying back to the "temporary captain" when Paine was in front of the timber.
At the party hosted by Australian Prime Minister Scott Morrison, Pant turned out to be "the baby sitter" for the Paine kids. Indian dairy brand Amul has picked the moment for its trademark light-hearted campaign.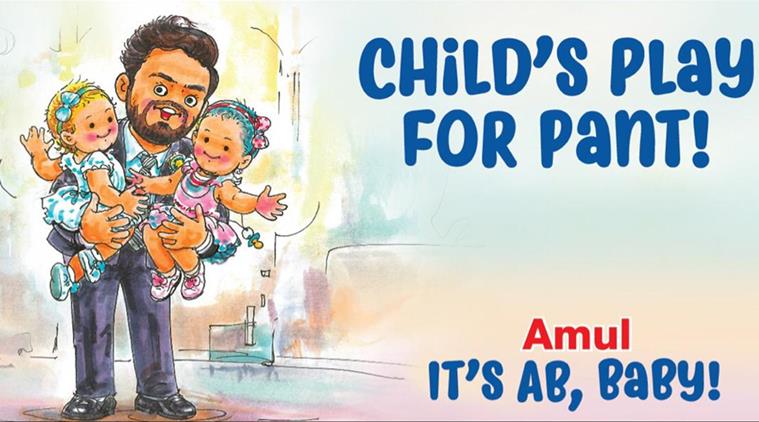 The rivalry and sledging was confined to the field. Pant's gesture at the personal level won many a hearts. Admiration from all quarters.
Tim Paine to @RishabPant777 at Boxing Day Test: "You babysit? I'll take the wife to the movies one night, you'll look after the kids?"

*Challenge accepted!* ?

(? Mrs Bonnie Paine) pic.twitter.com/QkMg4DCyDT

— ICC (@ICC) January 1, 2019
The Australian cricket history is full of incidents when sledging has led to ugly spats and hatred. The "monkey gate" brawl between Harbhajan Singh and Andrew Symonds that held the threat of splitting the cricket world is one such blot on the gentlemen's game.
Also Read: Pant equals world record of most catches in Test cricket
That incident in the 2007-2008 Border-Gavaskar series Down Under had almost led to India calling off the tour after referee Mike Proctor had handed Harbhan Singh a three-match ban for "racial abuse". The charges were later reduced to "abusive language", ban was suspended and the series went one.
There have been numerous other incidents like David Warner asking Rohit Sharma "to speak English", Virat Kohli's "send-off" to Steve Smith, and the Michael Slater rant at Sachin Tendulkar which had left deep scars on the sportsmanship, the gentlemen's game and above all the relationship of the two teams.
As the world lauds Pant's gesture, the Amul tribute with the caricature of the Indian wicketkeeper-batsman holding Paine's two kids is the apt commentary for sportsmanship amidst the teams' and players' quest to win at all costs.
Also Read: Pant is another Adam Gilchrist, says Ponting